Florida representative Stephanie Murphy, along with Rep Jamie Raskin, are leading Tuesday's hearing of the January 6 committee select. This seventh hearing will focus on violent groups who sought to subvert democracy, Murphy told NBC's Meet The Press.
In December 2021, the Florida rep announced she won't run for re-election in 2022.
Murphy shared the news in a statement via Twitter as she admitted that, while it has been an honour to serve in congress, it had also been challenging for her family.
After the representative mentioned her family, people are curious to know more about Stephanie Murphy's husband and whether they have any children. We explore the US congresswoman's family life.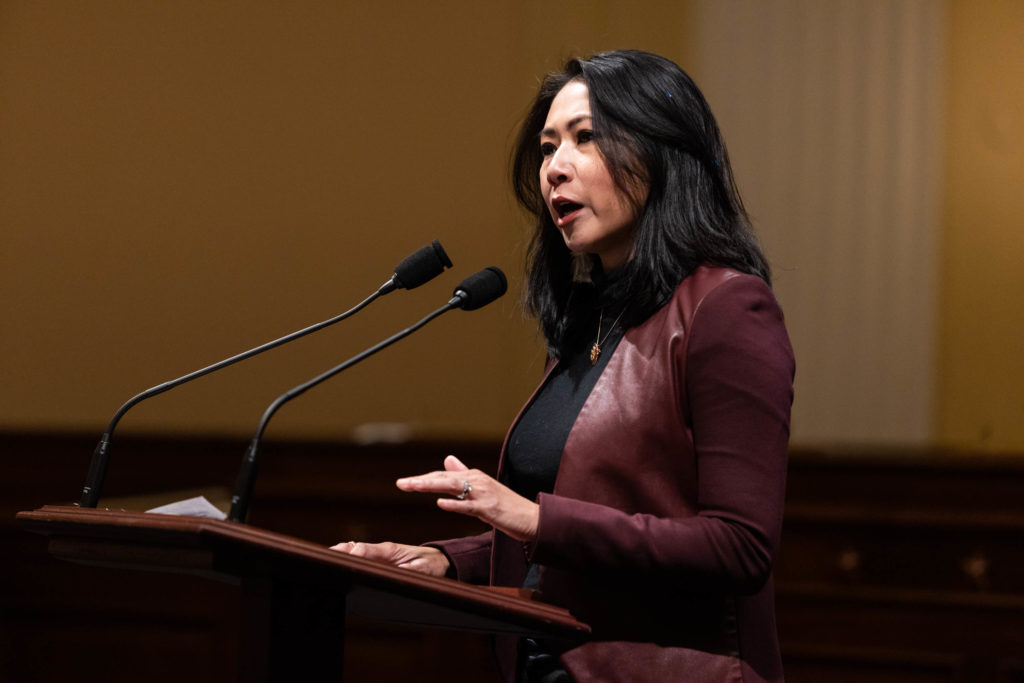 Who is Florida rep Stephanie Murphy?
Stephanie Murphy, 43, is the representative for Florida's seventh congressional district. Murphy was elected into congress in 2016 and became the first Vietnamese-American woman to serve as a state rep.
She was also the first in her family to go to college and has a Bachelors in economics from the College of William as well as a Masters in foreign service from Georgetown University.
On Tuesday 12 July, Reps Murphy and Raskin are leading the seventh public hearing of the committee select investigating the Capitol attack of 6 January. The committee will hear testimonies from former Oath Keepers spokesperson Jason Van Tatenhove and a rioter who pleaded guilty to breaking into the Capitol.
In December 2021, Murphy announced she won't be running for re-election in 2022, even though the experience "has been the honor of my life". However, she added, it was incredibly challenging for her family, so she made this difficult decision.
Who is Stephanie Murphy's husband?
Rep Stephanie Murphy and her husband Sean Murphy live with their two children in Winter Park, Florida.
According to Greater Orlando Sports, Sean Murphy is the founder and CEO of sporting goods company 3N2. Previously, he founded and ran a business selling high-end wines from low-production wineries straight to customers.
Additionally, he's worked as a senior consultant for Deloitte and serves on the board of directors at Greater Orlando Sports.
On being married to congresswoman Stephanie Murphy, he told the Washingtonian: "I document and video as much [of their children's daily life] as I can for Stephanie. We use WhatsApp and Facetime and the phone. But her schedule is so busy that we've always got to tightly coordinate the time that she can see the kids or chat with them."
While Sean prefers to keep a low profile in the media, Rep Murphy's Twitter and Instagram sometimes feature photos of her husband and family:
How long have they been together?
Stephanie and Sean have been married for almost two decades and have two children, a son and a daughter.
Sean opened up about Stephanie's busy schedule as a congresswoman to the Washingtonian as he discussed how they work around it as a family. He explained: "We try to connect every day. Depending on the schedule, it could be five or ten minutes with each kid. Then Stephanie and I always try to chat towards the end of her night."
As well as sharing snaps of her husband, Sean also posts family snaps of their children to her 7,000 followers on Instagram. This June, the Florida representative shared a family photo from when she, her husband, and their two children went to support Orlando City in their match against Nashville at the US Open Cup.
Related Topics