Speaking to Lauren Elizabeth, the founder and artistic director of Show Face Festival.
"I would have been in my summer break and just looking to create work. And hopefully it would have been in the theatre… but it definitely would have been in a theatre, on a stage!"
Those were Lauren Elizabeth's plans before covid-19 hit. At which point, as with so many of us, she found her summer schedule needing to change. Instead, she now finds herself spearheading an online theatre festival.
Many theatre companies helped the country through lock-down, uploading past performances to keep us entertained while stuck at home. Despite this, theatre was hit particularly hard by the pandemic. With the new restrictions in place, it was difficult to see when theatre as we know it would be able to return. News broke daily of theatres across the country closing their doors for good, unable to withstand months or potentially years of reduced activity.
Each closure meant more opportunities drying up for an entire industry. Recognising there were many other creatives in the same boat as her, Lauren Elizabeth reached out over Twitter.
From this was born Show Face Festival, showcasing new art by over 150 upcoming creatives. There are writers, directors and actors, yes, but also make-up artists, musicians and set designers (full disclosure: this writer is one of those taking part). Between them, they have created over 50 different pieces for audiences to experience online over the course of the upcoming bank holiday weekend.
The idea has attracted the attention of some of the biggest names in British theatre. On the 24th July, Show Face uploaded a video of Lauren Elizabeth in conversation with Dame Judi Dench.
In the build-up to the big event, the festival has showcased the work of a different branch of creatives each week. From video editors to photographers to visual artists, all find a place at the festival. As Lauren Elizabeth puts it, the festival is about "trying to incorporate as many strands of creativity as possible".
I spoke to Lauren Elizabeth about Show Face, how she went about putting a packed online festival together, and the current state of theatre.
What was your own background in theatre coming into this?
I'm an actor predominantly. I've trained as an actor and then fell in love with the idea of directing and watching directors. That started my journey into becoming a theatre director. I'm an emerging creative myself, doing a Masters in Theatre Directing at the moment.
Did you have any producing or organising experience before setting this up?
Not on such a big scale. I love creating my own stuff but no, not to this scale at all. I was very glad when Natalie Pulfer [Show Face's producer] reached out to me and was like "hey, I'll help you produce". I'm like "Thank God!" [laughs]
Was that the stage where you were starting to think "oh, this is bigger than I expected"?
Yeah, hundred per cent. I put out a tweet and just wanted to do a small showcase. Get a couple of writers together, directors and actors, and see if we could just create work. And I had over 300 people engage with that. So I quickly realised I needed a bigger platform. So that was when, yeah, I was reaching out to other creatives to help. Because I didn't want to say no to anyone. That's been my whole thing throughout – I haven't said no to anyone. And it's been hard work! A 24/7 kind of thing. But so rewarding.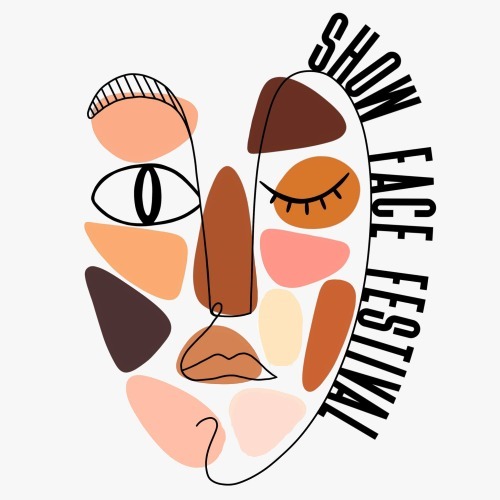 How would you describe Show Face Festival?
A virtual theatre festival, created by emerging creatives. We have over 150 creatives involved who have made over 50 pieces of work and it's just an amalgamation of work from writers, actors, directors, designers, musicians, just celebrating new work and being creative in a time that hasn't been very creative.
Where can people go to engage with all of this?
Our website is https://www.showfacefestival.co.uk/ and people can go there to get tickets. They can email us at [email protected]. We are on Twitter (@showfacefest), Facebook and Instagram (both @showfacefestival) too. If people want to support what we're doing in another way, we have a Crowdfunder set up. The money from that is to help each project have a budget, fund our virtual platforms and make sure it keeps going.
How has it evolved from your initial idea? You said you don't want to say no to anyone and you're showcasing every week these musicians, photographers – a different creative strand. Was the plan always to expand in that way or was it based on the people who were coming to you, wanting to be involved, and you thought "well, actually, we can make a little bit of space for you here"?
Like I say, it literally was gonna just be a small showcase. But I became very aware that everyone has been affected by covid-19 and the theatre situation so I wanted to reach out to as many people as possible. And in the interview with Judi Dench, she was saying "we're all in the same boat – what happens to the wigmakers or the stage-doorman?" That's where the weekly projects came from. And also people were getting in touch saying "how can I help, how can I be involved?" so it was trying to make projects for them as well. Trying to incorporate as many strands of creativity as possible.
And that'll be true of the weekend of the festival as well, is that right? So it's not just plays going on, it'll be people showcasing their art or their make-up designs…
Yeah! I'm hoping to have workshops and guest speakers – I'd love to cram as much creativity into this weekend as possible. And show as many faces – because ultimately, that's our goal.
Was there anything that you used as a model when you were formulating your idea for the festival? Any other festivals you looked at and thought "oh we can take this, but do it this way"?
I mean, just doing a lot of research as to what's happening at the moment. But also using that research and thinking how can we be different? How can we reach a different target audience? And I really do believe we've got a niche with emerging creatives and that's who we are standing proudly for.
But things like – I love Edinburgh Fringe as much as anyone else. Trying to use what they would do. I think that was my main inspiration. Just trying to capsulate that passion and that excitement of Edinburgh Fringe into a short virtual weekend of emerging creatives, really.
What made you settle on the theme of "showing your face"?
It came from the title – Show Face Festival. Show Face came from – first of all it was a play on 'showcase', which I quite liked. But it's us as emerging creatives standing in solidarity together. We are showing our faces. And also in a virtual context, this is how we are now working – this online platform where you just see people's faces everywhere on your screen. That's where it came from.
Natalie and I were discussing what we wanted the theme to be and we wanted it to be escapism. We were open to any themes that came in but we wanted it to be quite uplifting and quite positive. From personal experience, we're living and working on Zoom, so do we want to sit down and watch a Zoom performance of something that's quite hard-hitting? I didn't know whether that was the right way.
But of course there are many themes in the festival and some of them are hard-hitting and they are very important to talk about. But the main idea was that we wanted it to be escapism for our audiences to enjoy and have fun because ultimately festivals are fun really. That's where it came from but it's turned into so much more than that.
Are there any interesting patterns you're seeing in the submitted work? What themes are people gravitating towards right now?
A lot of it has been showing our faces emotionally and the emotion behind the mask. That's what caught my eye. Identity and representation – that kind of thing is really predominant in the work.
But for the festival we are creating tents – like you would in a normal festival. For example, you'll have a health and well-being tent, and scripts or performances of that nature will be inside that tent. So there's many different themes.
On the bank holiday weekend, when people log in to your website, what's waiting for them there?
It'll be interactive through our website. We'll ask audience members to sign up for a day ticket and they'll have access to all the links for the performances. You can feel free to wander through the tents and see what's on – there'll be a daily schedule. Natalie's had an amazing idea to create like a menu, so it'll be like a Show Face Festival survival kit. Things like that, trying to keep our audience engaged all day. That's the idea.
What has this experience taught you about the generation of creatives coming through?
That we're really f—ing important? [laughs] We're still here, you know, and we're still creating. This generation is so determined and it's amazing. The strength that they have to keep going has really overwhelmed me. And it's been amazing to see the support for each other as well, so it's really important that we keep that up.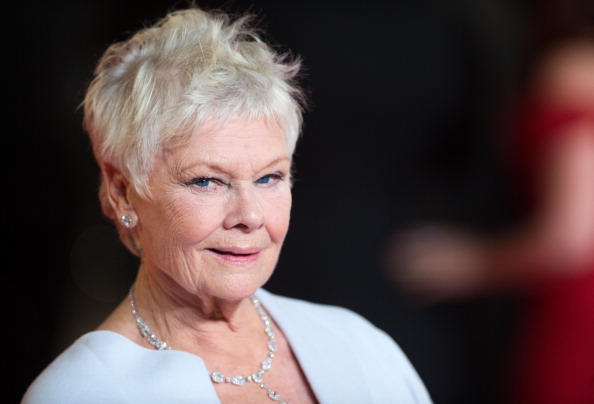 About a month ago, you tweeted out this video of you speaking with Judi Dench. How did that come about?
I saw her interview on Channel 4 talking about the current situation with theatre and her concerns and it really just touched home that we're all sharing the same concerns. It was really important to me, as founder of Show Face Festival, that we got in touch with someone like Judi Dench, who has such a big voice within theatre, to share our message and to try and engage a wider audience.
She's sort of like a godmother figure of British theatre, isn't she?
A hundred per cent. A real advocate for young performers. She kept saying "How do we do it? How do we do it?" and I was like "I don't know"! But it was so comforting to hear that, because we are in the same boat. Judi Dench, she's very busy, but she doesn't have the answers. It was mindblowing though, being able to talk to her.
Do you think this festival holds any clues as to what theatre will become post-pandemic?
I think we've got a lot to learn. I think theatre in general has a lot to learn. We're not TV or film actors and directors and writers, you know? We're theatre. Virtual theatre, it's so different. It's been a massive learning curve for us all. But we definitely have lessons to learn from it.
As far as networking, being able to speak to so many different people from all over the world, just sat in your bedroom is incredible. I don't think anything of this scale would have happened had we not had the resources to do that. So there's definitely a lot to learn from virtual theatre and the pandemic itself.
Was the networking aspect something that was in your mind in creating it?
Once I realised so many people wanted to get involved and how important it was for emerging creatives, that was definitely my number one priority. To create a platform where everyone felt comfortable connecting with each other, to just keep flexing creative muscles and making work. We're all in the same position and being able to talk to each other and share experiences is key. That was definitely something I wanted to do.
Then when we do return to some kind of normal, we've made those connections. We've got fifty new pieces of work that we hadn't got six weeks ago. Why can't we keep that going then, when this is over? But yeah. A platform for creativity was definitely something that was key.
What role do you think the arts have in the middle of something like the current situation?
A big role. As creative people we look for solutions and I think we've offered a lot of escapism. We've all had to turn to entertainment during lock-down, whether that is because you're working at home, or for your mental health, or being a creative yourself. I think it's definitely been a relief for a lot of people.
I think we're so very lucky to have the tool of theatre to educate through creativity. If an audience leaves the room – or "virtual room" – questioning, then I think we've done our job as creatives. We can create messages and show how important things are through the work we create. So a very, very important role within what's going on.
We already touched on networking, but do you think there are any other opportunities for theatre in the middle of this to reshape itself and meet the challenges of the world?
I hope so. I've been able to be in quite a lot of conversations within Welsh theatre at the moment and see the conversations they're having. And, you know, just having the conversations is a start. This is the time we can use to reshape. We won't have time like this again. And time is so valuable so why not do it now? Why not make these changes? So when we do start afresh, and it is afresh for everyone, we are all singing from the same hymn sheet.
And the flipside of that – is there a danger of theatre becoming more exclusive in response to the crisis? We've seen the effect that the shutdown has had on regional theatres, and there's been a lot of concern for where that will leave things when we come out. What do you think the pitfalls are that we need to watch out for?
I just really hope we don't fall into that kind of trap because lock-down has shown us that it is so important to support each other. Be kind and be there for each other. People have been so willing to engage and I hope that level stays. I mean, it's a scary situation. If the National can't cope, how does anyone else cope? But I hope we just don't lose that kindness that we've had throughout the pandemic. Wanting to support each other. Because that's the only way we're gonna get through, I think, is being there for each other.
I try not to think about the pitfalls! I mean, you've got to stay positive. One thing Judi said was "we have to stay enthusiastic". And that really echoes in my mind all the time when I'm working on this festival. Because there is a bigger picture. And I hope that we can support each other and keep doing it.
What are your own plans once things are back to normal? Has this changed the direction of your own theatrical ambitions at all?
I really want to keep working on new writing. My work is very collaborative. It's definitely highlighted the importance of that.
But I'd love to keep Show Face Festival an ongoing project, whether that's as a seasonal theatre festival or twice a year. I'm not gonna let it go. Because it's so important. Not just during this situation, but for emerging creatives period, just letting them know that there's so many of us! There's so many people. That we're all here and we're ready to connect with each other.
My plan will be to continue my Masters. I'd love to work in Cardiff, being a theatre director myself. But it's definitely opened my eyes to the possibilities of online work because the imaginations and the creativity that's coming out of it is incredible. I'm watching a rehearsal after this and I'm so excited. It's an audience participation show and creatives – we've just come up with so many amazing solutions to these boundaries we have. And I'm so proud to be able to showcase that. It's definitely gonna be an ongoing project. Fingers crossed!
What do you think Show Face would look like if you bring it back? Very similar to this original format, or as restrictions loosen would it free you to go in different directions with it?
Yeah, I'd like to keep it the same morals. We'll never lose what we stand for, but make it bigger. When restrictions do ease, can we start filming together? What more can we create online? So definitely bigger and better next time I think.
During the weekend of the festival, what will your weekend look like? Will you be permanently on call? Will you be able to enjoy it as a viewer as well? I know you'll be directing and performing in a few of the pieces…
I've made myself very busy is what I've done! I'm performing in one of the pieces. That's going to be pre-recorded though, so I won't have to worry on the day about getting my acting shoes on. Directing three of the pieces. Again, those pieces will have to be pre-recorded purely because over the weekend it's going to be full on.
Myself and Natalie will be on call 24/7. The festival will run from 12pm 'til 10pm, with shows running every half an hour. Friday, Saturday, Sunday, Monday. We've got four days, so running every half an hour. But then in the evenings we have some of our live performances, so I'll be making sure that they all run smoothly. We've got stage management involved as well, which is great because, of course, they're not working also. But yeah, it's going to be very busy, but it's going to be amazing. It's gonna be good fun.
Show Face Festival will be taking place 28th to 31st August, with performances from 12pm to 10pm. Tickets can be booked through their website at https://www.showfacefestival.co.uk/.
Related Topics