Often considered the preserve of villages in rural England, scarecrow festivals are making their way across suburban UK during lock-down.
And as they pop up across our towns and villages, they're giving communities something to rally around at a time when it matters most.
A brief history of scarecrows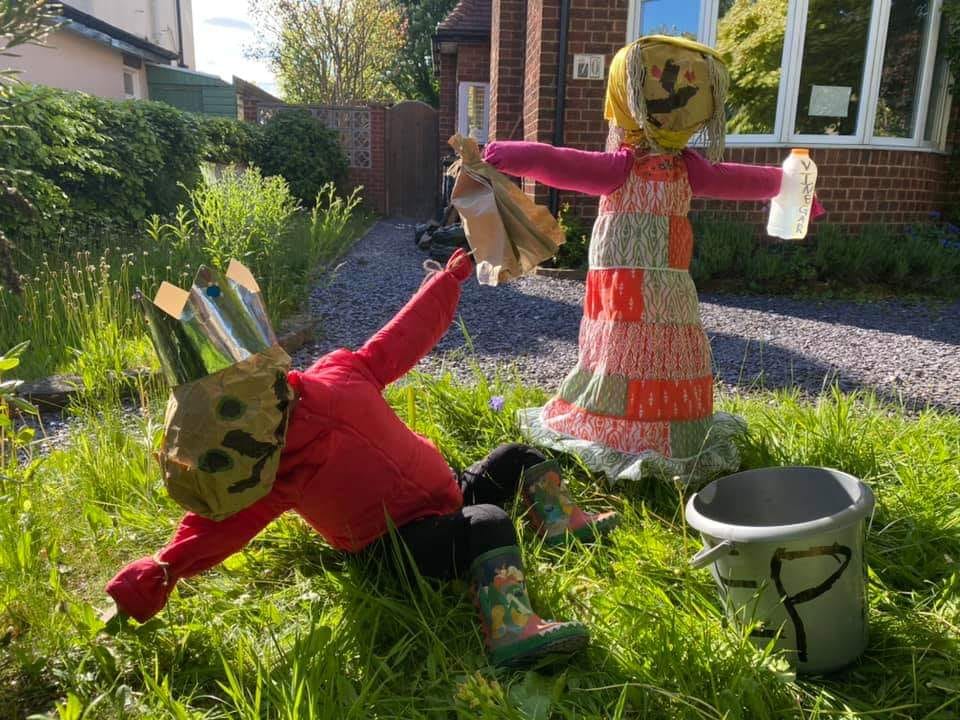 Scarecrows date back to at least the 14th century when farmers used the humanoid figures to keep birds away from their crops. The Great Plague had killed off much of the population, including small boys who were employed by farmers as 'bird shooers'.
Though the concept of the scarecrow festival is not as medieval as it might sound, parts of Derbyshire, Staffordshire, Hertfordshire, Wiltshire and beyond have been celebrating the scarecrow since the 1990s, with annual festivals like the one in Kettlewell in the Yorkshire Dales becoming integral to community life during the summer calendar.
These modern scarecrows are much more to do with imagination than practicality, with people creating all kinds of characters, celebrities, animals and satirical figures for display.
Scarecrows 'ward off' coronavirus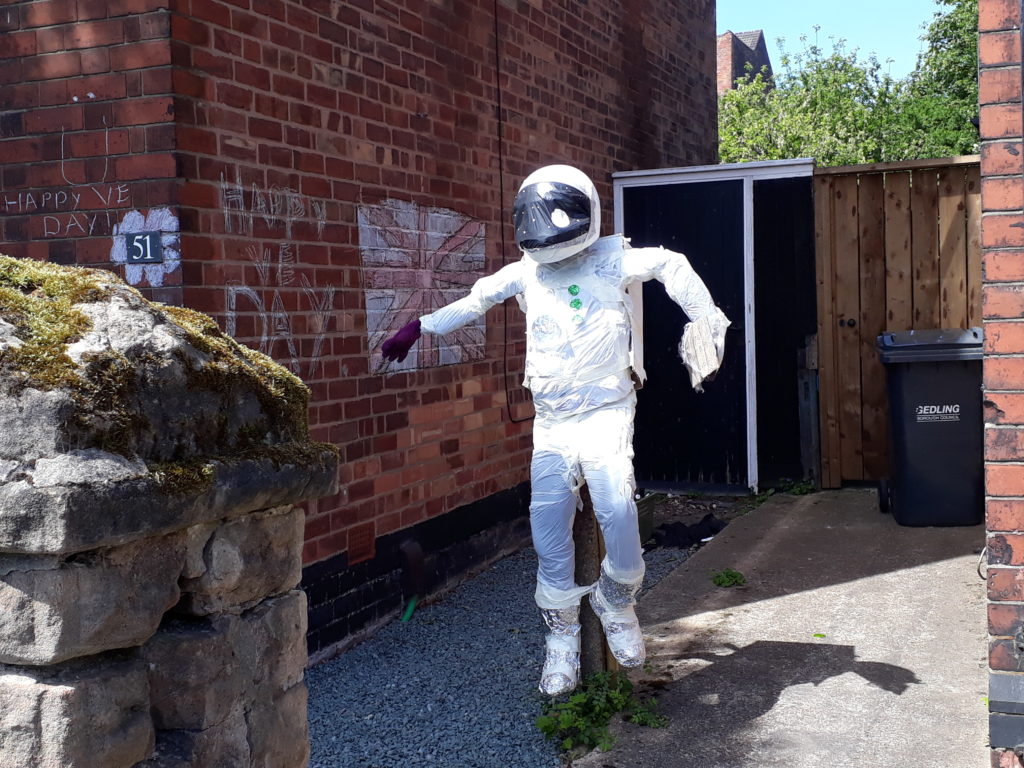 Most recently, scarecrow festivals have been one of many projects organised to boost morale during lock-down – such as the Wigan scarecrow trail – or to raise vital funds like the scarecrow competition in support of Chesterfield Royal Hospital.
They've also popped up in communities across the US as a quirky way of 'warding off' coronavirus.
While their powers of infection-control remain untested, scarecrows are definitely doing a good job of staving off the anxiety and drudgery of isolation around the UK.
Rise of the suburban scarecrow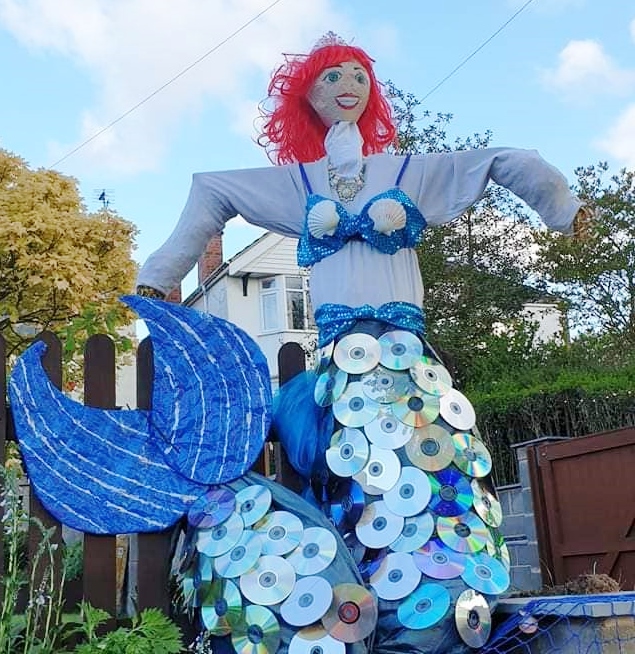 Mapperley Scarecrow Festival was launched in response to the lock-down and has been greeted with enthusiasm by residents of the neighbourhood near Nottingham.
A special Google Map helps visitors spot the more-than 150 scarecrows, which represent everyone from key workers and mythical creatures to famous faces like Freddie Mercury, Frida Kahlo and The Queen.
You'll even spot Harry Potter perched on a gable, and a pirate cat relaxing in flowerbeds.
Maria Narducci is a Member Pioneer for the Co-op store in Mapperley, and organised the festival via Facebook with two other mums Natasha Williams and Natalie Hallam, after seeing a local street which had produced their own scarecrows.
She told The Focus: "I saw how creative the scarecrows were, but most importantly how much joy and fun they were bringing.
"I thought how good it would be if the whole of Mapperley took part, including businesses that were closed due to lock-down.
"We're amazed and delighted by the response. People have used the map to plot a route for their daily exercise."
The scarecrows, on display until the end of May, will take part in a competition with prizes to be donated by local organisations.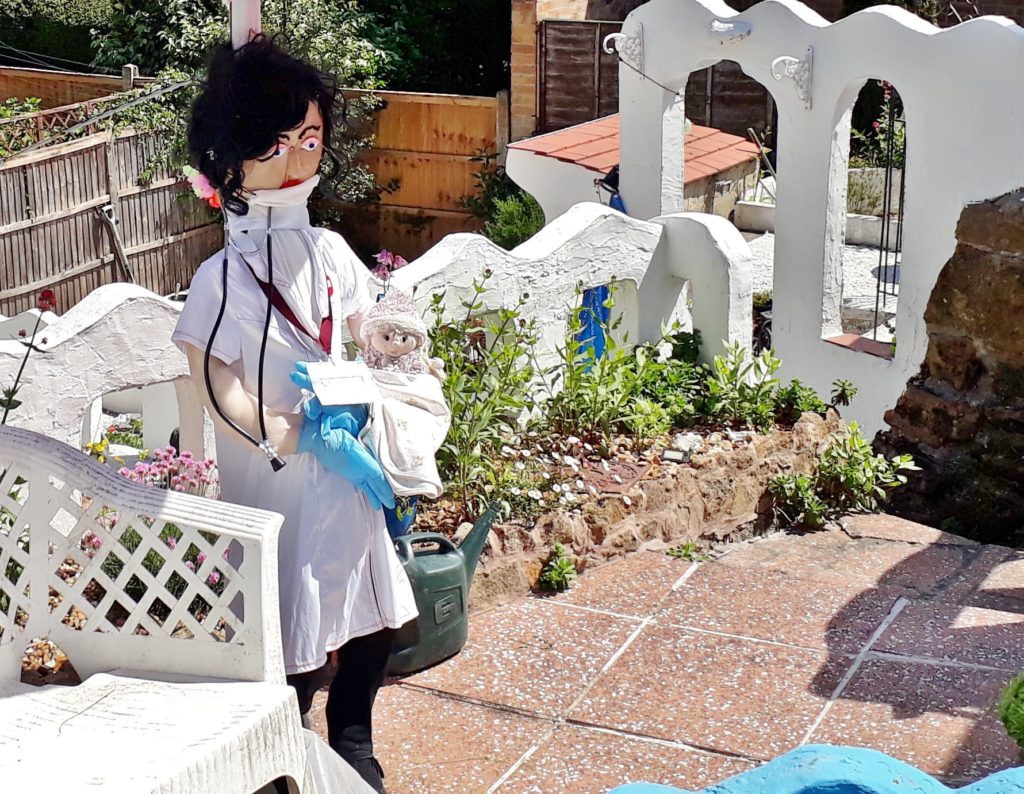 Diane, who created 'Dr Dee-livery' (above) out of recycled fabric, cushion wadding and her daughter's childhood blanket and doll, said her scarecrow was made to represent the NHS.
"It's something different and it makes people smile," she said. You see a lot of people wandering about at the moment, and it just brightens up their walk."
Related Topics