Sarah Matthews has testified twice before the committee investigating the events of 6 January 2021, once in February, and again on 21 July, both in 2022 – what do we know about her age and professional bio so far?
Matthews is a former White House staff member. She worked in the Trump administration but resigned last year.
It became clear that she would testify a second time earlier this month. The House select committee investigating the insurrection subpoenaed her in early July.
Her name is likely unfamiliar to many following the hearings, and certainly to those with only a peripheral understanding of what's going on. So, what do we know about Sarah Matthews – what is her age, where did she go to university, and where has her career taken her so far?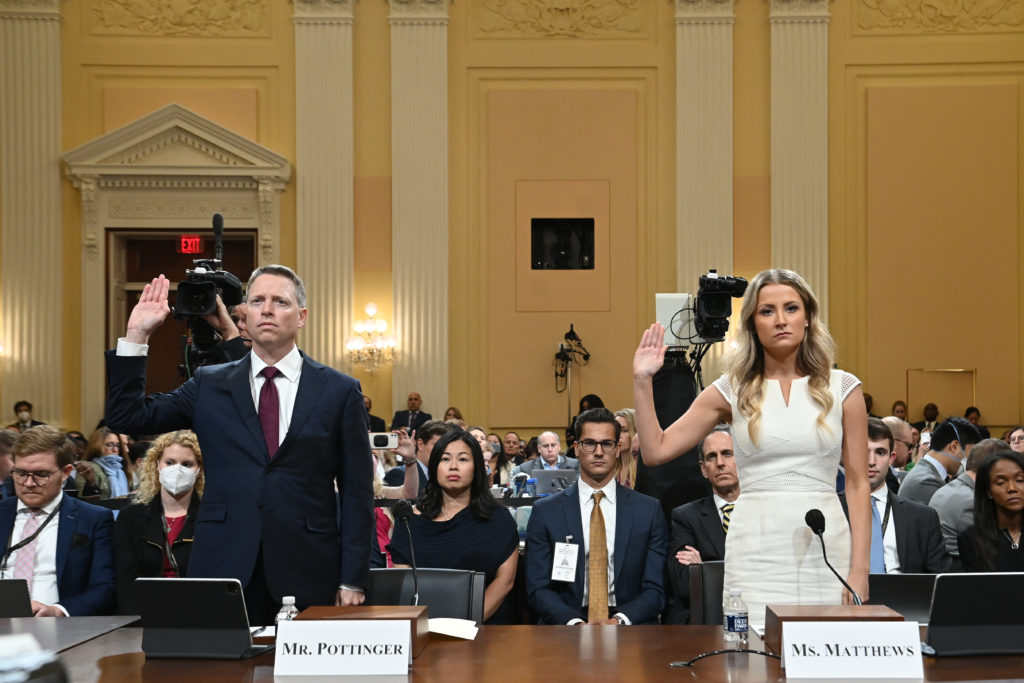 Who is Sarah Matthews? Age and bio of former WH deputy press secretary
Sarah Matthews was the deputy press secretary for the Donald Trump administration but resigned after the 2021 US Capitol attack.
She said in her resignation statement that she was "honored" to serve in the Trump administration, and "proud" of the policies enacted. She also stressed that the United States needed a "peaceful transfer of power".
Matthews' first jobs out of university, according to her LinkedIn profile, were internships under representatives Rob Portman and John A Boehner.
Both ran during the summer of 2015; she also interned the following summer. Matthews graduated in 2017.
Sarah Matthews' age is, at the time of writing, 27 – Heavy reports. Slate reported earlier this month, however, that she was 26, which if true means that her birthday falls sometime in July.
Where did she go to university and where has she worked besides the White House?
Sarah Matthews has an impressive professional bio for someone of her age.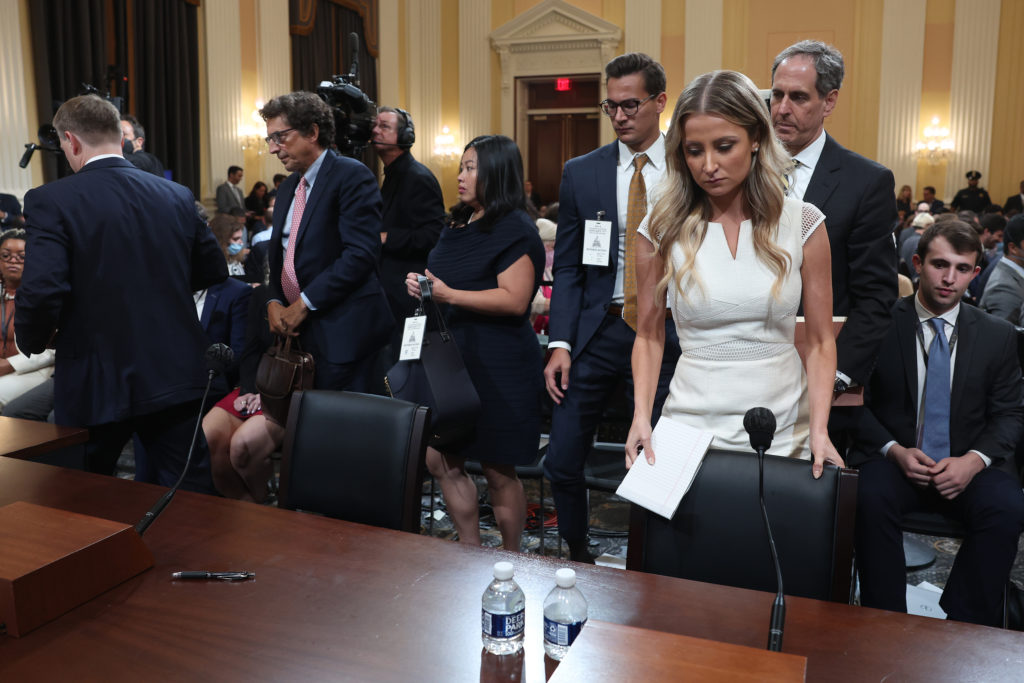 After interning under US senator Rob Portman and in the office of speaker John Boehner in 2015, she completed a digital internship with the 2016 Republican National Convention in Cleveland, Ohio.
Matthews has worked for Kent State University as a marketing assistant, for the House Committee on Homeland Security as a communications aide, and for the House Committee on Energy and Commerce as a press secretary.
She was the deputy press secretary for the Trump administration from June 2019 to June 2020, and special assistant to the president from June 2020 to January 2021.
Sarah Matthews earned a bachelor's degree in public relations from Kent State University.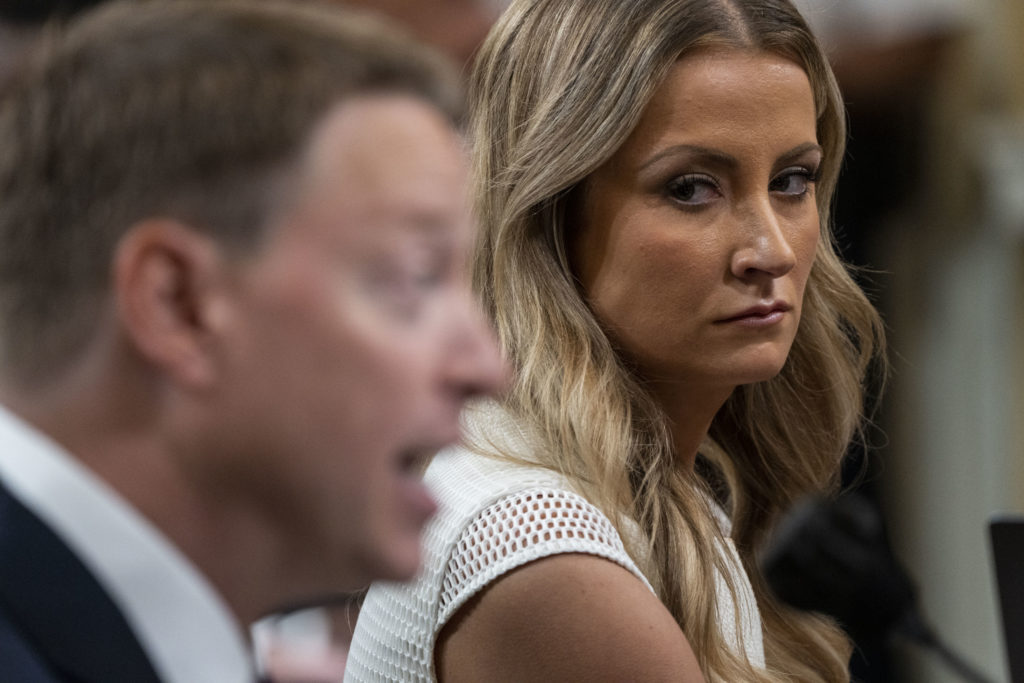 What does she do now, and why did she testify before the Jan 6 committee?
Currently, Sarah Matthews works as a communications director for the US House of Representatives' Select Committee on the Climate Crisis.
She's a Republican and "proud Ohioan". Her father is Jeff Matthews, a longtime director of the Stark County Board of Elections and former chairman of the GOP in the area.
Sarah Matthews herself is a Stark County native and graduated from Hoover High in 2013. She was among what The Repository calls "a wave" of White House staff members who resigned after the Capitol Hill incident.
She agreed to testify before the committee investigating it because of her role within the White House at the time.
'Every job I've held I was recommended to or hired by a woman'
Sarah Matthews "jumped at the opportunity" to move to Washington DC before receiving her graduation diploma.
Kent State University posted a piece about her on its website in October 2020, in which she talks about starting her first job "while simultaneously finishing up my classes online".
This meant "missing the last few weeks of college with my best friends", she said. "It was a tough decision, but I knew it was the right decision in the long run."
"Every job I've held I was recommended to or hired by a woman. It's encouraging that I've found a strong network of female mentors who have helped propel my career, and I would not be where I'm at today without their advice and support."
Related Topics