Is it true North Carolina wants to punish abortion with the death penalty? According to a controversial proposed bill (NC Bill 158), which is making its way across Twitter today, some representatives do.
Many commenters are claiming the proposed bill is an alarming development in America's ongoing reproductive rights debate. But there's more to it than meets the eye.
So, what does NC Bill 158 propose and what would it take to get it approved?
Here's the controversy explained.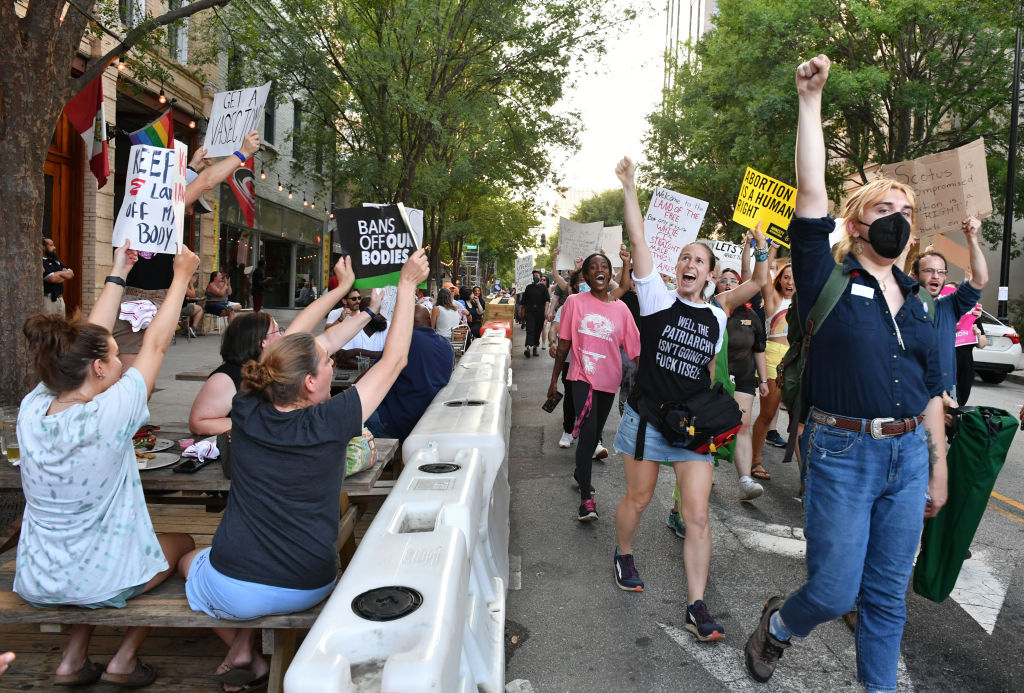 What is North Carolina abortion Bill 158?
A bill proposed by North Carolina is making its way across the internet today, with some Twitter users branding it "embarrassing", while others have expressed fear. Named NC Bill 158, it apparently seeks to classify abortion – or trying to get one – as first degree murder or attempted murder respectively.
While the bill is definitely real, there's more to the story than meets the eye.
NC Bill 158 was first filed with the House in February 2021 by representative Larry Pittman and spent the following months being resubmitted to different committees. In August 2021, the proposed bill was referred to the Commission for Judiciary, and has been awaiting a ruling since.
According to North Carolina journalist Sara Pequeño, who is familiar with NC Bill 158, it was signed by only five representatives of the total 120. Additionally, Rep Larry Pittman, the bill's primary proponent, is not running for re-election in 2022.
Will North Carolina try to punish abortion with the death penalty?
No. Reading through NC Bill 158, however, it's easy to see why people are alarmed. If voted on, it would permanently change the reproductive rights landscape in North Carolina.
According to this bill, a "distinct and separate human life begins at the moment of fertilisation", meaning any "person who willfully seeks to destroy the life of another person, by any means, at any stage of life, or succeeds in doing so, shall be held accountable for attempted murder or for first degree murder, respectively".
Essentially NC Bill 158, if approved, would make the act of getting – or seeking – an abortion in North Carolina equitable with murder, which carries the death penalty according to state law.
Additionally, it seems to greenlight the "use of deadly force" against someone found guilty of getting (or seeking to get) an abortion in North Carolina.
"Any person has the right to defend his or her own life or the life of another person, even by the use of deadly force if necessary, from willful (sic) destruction by another person," the bill reads.
NC Bill 158 ends: "The state has an interest and a duty to defend innocent persons from willful (sic) destruction of their lives and to punish those who take the lives of persons, born or unborn."
Current NC abortion laws explained
In spite of the alarming stipulations of NC Bill 158, abortion is currently still legal in North Carolina. This bill has not been enacted.
The Charlotte Observer reports the state has become a safe haven for people whose home states have outlawed abortion. The chief medical officer for Planned Parenthood South Atlantic reported that, during the second week of July 2022, 60 per cent of patients seeking an abortion at Planned Parenthood Charlotte, North Carolina, were from out of state.
A majority red state, North Carolina didn't vote on further abortion restrictions during its last legislative session. Currently, lawmakers seem more focused on enforcing late-term abortion bans, although House speaker Tim Moore did promise "pro-life protections to be a top priority of the legislature when we return to our normal legislative session in January [2023]."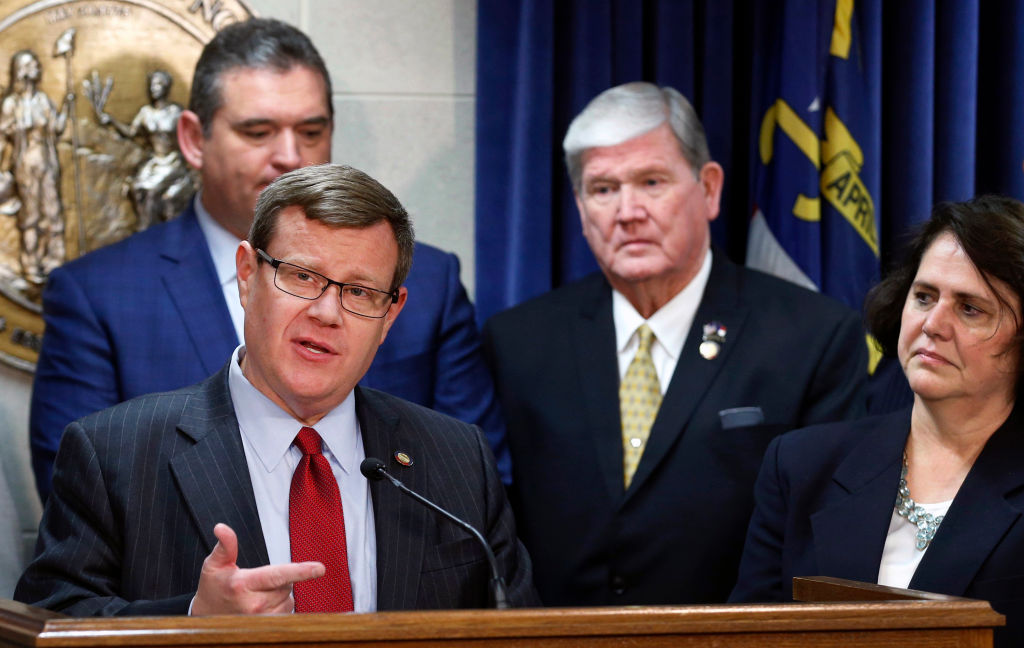 Meanwhile, on 6 July, Democratic governor Roy Cooper signed an executive order to protect people seeking abortions in North Carolina from being extradited to their home states. The law, which includes other protections on reproductive healthcare providers and people seeking the procedure, would apply only to Cabinet agencies under Cooper's control.
What would it take for North Carolina to pass NC Bill 158?
Despite the controversy, some commenters pointed out the bill's low chances of being signed on – at least for now.
One Twitter commenter claimed: "The NC 2022 session is closed but if Republicans win a super majority, even with one sponsor not running for re-election, you can bet this will be on the 2024 ballot."
For the bill to appear on the ballot in November 2022, it would need to get out of committee, receive a full House vote before being approved by a Secretary of Senate.
Related Topics