There are no pronouns in the Bible? Lavern Spicer seems to think so.
The FL Republican aired her grievances with Kamala Harris by tweeting this bizarre statement. The gaffe was part of a series of tweets reacting to the VP's recent speech to a roundtable of disability advocates.
The event, hosted at the White House, commemorated the 32nd anniversary of the Americans with Disabilities Act and included a discussion panel on the effects of the recent Dobbs v. Jackson Supreme Court ruling on the disability community.
Twitter users have responded with hilarity at Spicer's tweet, pointing out she may be confused about what a pronoun actually is.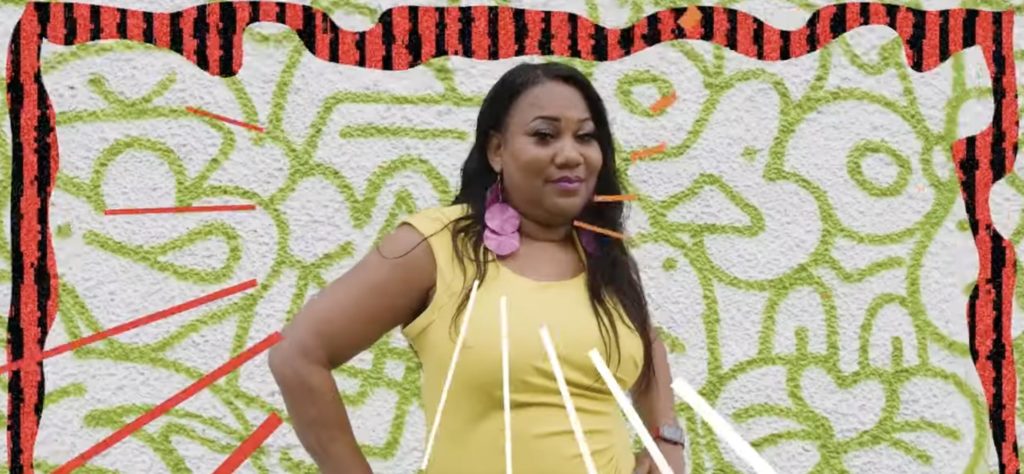 Lavern Spicer takes on 'pronouns'
A number of Republican-leaning Twitter users spent the better part of Tuesday making fun of VP Kamala Harris for a recent speech she gave.
At a commemorative roundtable hosting disability activists – many of whom are visually impaired – the VP introduced herself by including her pronouns (she, her) and a brief visual description. The meeting honoured the 32nd anniversary of the US Disabilities Act and a large part of the discussion focussed on how Roe v. Wade's overturn would affect those with disabilities.
"I want to welcome these leaders for coming in to have this very important discussion about some of the most pressing issues of our time," Harris said by way of opening the meeting. "I am Kamala Harris, my pronouns are 'she' and 'her.' I am a woman sitting at the table wearing a blue suit."
In response, some Republican figures tweeted derisive hot takes, including the now infamous "what is a woman?" argument.
What Senators Cruz, Boebert, and others joining the debate failed to mention was that VP Harris's unusual introduction was necessary for making the meeting accessible to all guests – many of whom had visual impairment.
Joining the backlash bandwagon, FL Congress hopeful Laverne Spicer focussed on the VP's pronouns. According to Spicer's now-deleted tweet, "there are no pronouns in the Bible".
Additionally, Spicer said she herself "has never used a pronoun in her life" – a pretty incredible claim.
No pronouns in the Bible? Let's dig deeper
Is it true that there are no pronouns in the Bible? What even is a pronoun? Let's unpack this.
The most common definition of a pronoun is "a word that can replace a noun in a sentence." Additionally, a pronoun can refer to the person speaking, other persons in the discourse, or to someone or something mentioned elsewhere in the discourse. Examples of pronouns include "I", "me", "thy", "he", "she", "they" and even the Biblical "He".
In many English-language Christian texts, God is referred to as "He" – a masculine singular pronoun. While, according to some scholars, God has both male and female attributes, there seems to be some consensus that he is described as a male in the Bible "because this is the way God has chosen to reveal Himself to us."
So it's not true that there are no pronouns in the Bible, as Laverne Spicer's tweet claims. Pronouns are an extremely useful part of speech and the Bible uses them as much as any other text. However, the "pronouns" she mentions could refer to something else.
The "pronoun" debate centres around making public spaces more inclusive of people of all gender identities. To this end, some people choose to share their own pronouns when they introduce themselves.
Twitter schools Lavern Spicer on Bible pronouns debate
As soon as Spicer's pronouns tweet landed on Twitter, some users made it their mission to react to the bizarre claim.
While some pointed out the aspiring congresswoman doesn't seem to know what a pronoun is, others offered plenty of examples straight from the Bible.
FL Congress candidate reacts to pronouns backlash
After deleting her original tweet ("There are no pronouns in the Bible"), Lavern Spicer appeared to double down. "There are no pronouns in the Constitution," another tweet read.
"Enough is truly enough with this foolery. I don't care what y'all do but don't put me in this pronoun mess and don't try and put that into the world of our children," she begged followers in another tweet before taking VP Kamala Harris to task.
"The only pronouns Kamala Harris needs to worry about are 'inflation' and 'gas prices'," Spicer tweeted later.
Finally, after a tweet reply from Lincoln Project co-founder Rick Wilson, Spicer called it a day with the "no pronouns in the Bible" debate.
Related Topics