Trudy Busch Valentine was the last to enter the Democratic primary for this year's senate race and is, as The Focus has written previously, the richest Democrat in the race.
She's a beer heiress with a massive net worth and is one of two favourites in the Missouri primary, alongside attorney general Eric Schmidt.
Busch Valentine is a mother of six children, a "nurse at heart", and says she's running for the US senate "to put politics aside".
What do we know about Trudy Busch Valentine's age and family life, and who is her late husband John Valentine, from who she takes her surname?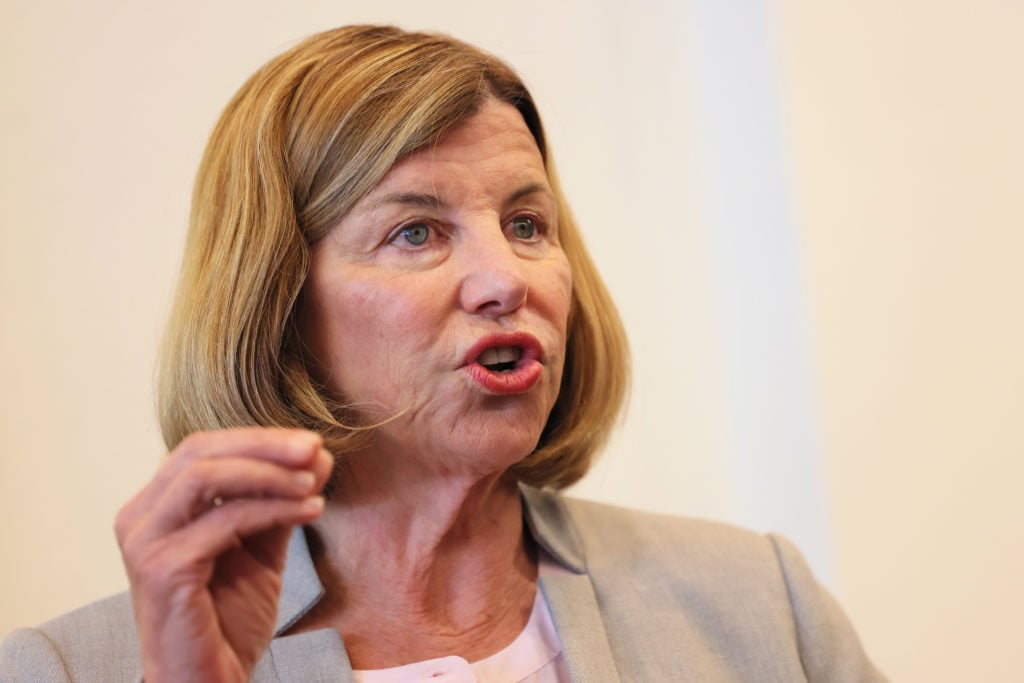 Who is Trudy Busch Valentine? Age and career of Missouri senate primary candidate
Age 64 – at least, as of April this year – Trudy Busch Valentine's middle name is likely recognisable to most Americans.
She's an heiress to the monumental Busch family fortune of $17.6 billion. Her family are among the richest in the US. Trudy's ancestor Adolphus Busch brewed his first batch of Budweiser beer in 1876.
Busch Valentine graduated with a nursing degree from Saint Louis University in 1980 and worked at the Salvation Army Residence for Children. Now she serves on the nursing board.
In her late 40s, Trudy earned a master of arts degree in pastoral studies from the Aquinas Institute of Theology in St Louis, Missouri in 2007. In 2019, she gave $4 million to Saint Louis University, which in turn named its new nursing school after her.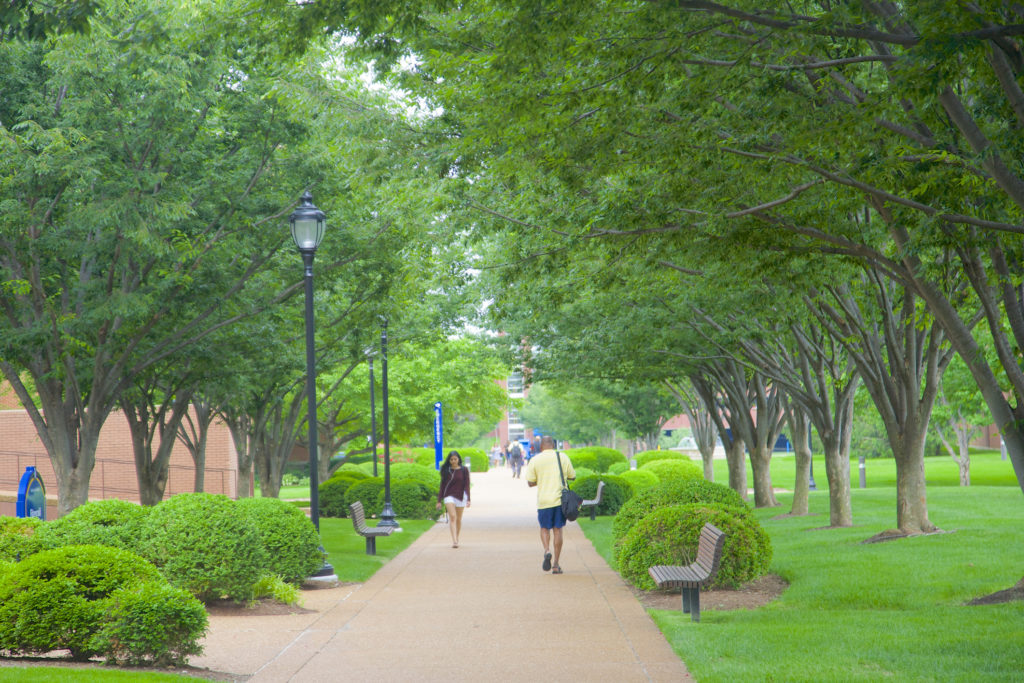 What do we know about her family life?
Trudy Busch Valentine grew up at Grant's Farm, a longstanding landmark in Grantwood Village, Missouri.
Ulysses S Grant built it in the 1850s. It's a 281-acre estate that is now home to "more than 900 animals". The Busch family have owned the property since 1903; Trudy's stake in the property is worth between $5 million and $25 million, meaning its total value is likely much higher.
Busch Valentine grew up there with her six siblings. Her bio on the Grant's Farm website says the people who worked there when she was a child became her "friends, co-workers and mentors".
Her mother and father, Gertrude Buholzer Busch and August "Gussie" Anheuser Busch Jr grew the Anheuser-Busch companies into the largest brewing corporation in the world.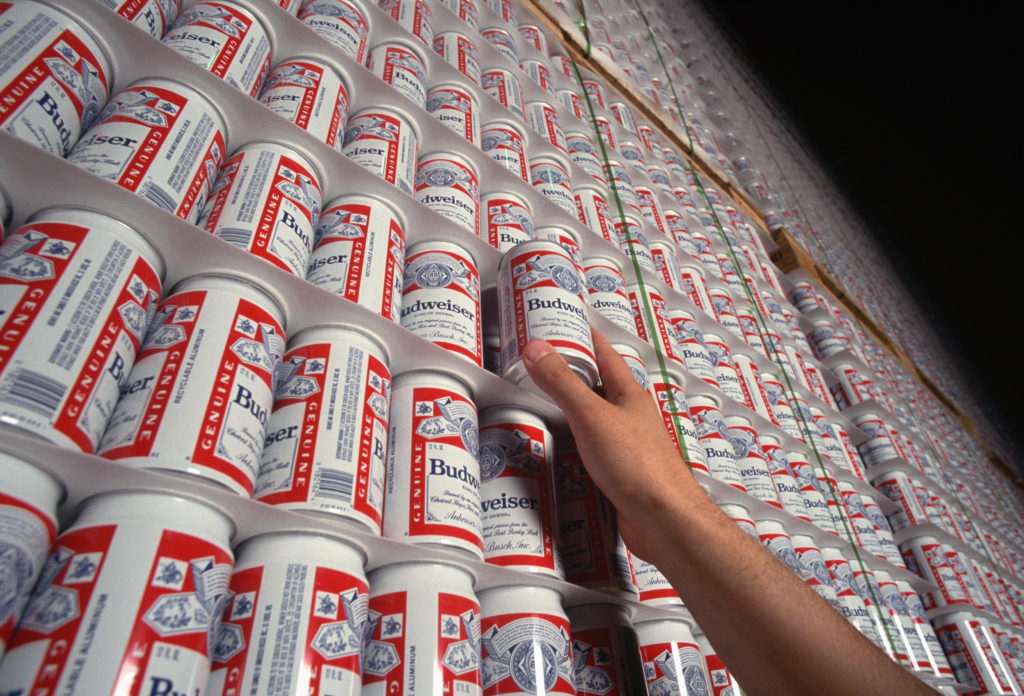 Trudy Busch Valentine's husband John died of cancer age 49
Trudy Busch and her husband John Valentine had six children together, meaning their nuclear family alone numbered eight, but he died age 49 following a battle with cancer.
In 2020, her oldest son passed away after what her campaign website calls a "years-long battle with opioid addiction". She's therefore "keenly aware" of the problems opioid addiction can cause.
Gussie Busch, Trudy's father, died in 1989 at the age of 90, of pneumonia.
His third wife Gertrude, Trudy's mother, died in 2016 at the age of 89. Her marriage to Gussie dissolved in 1978.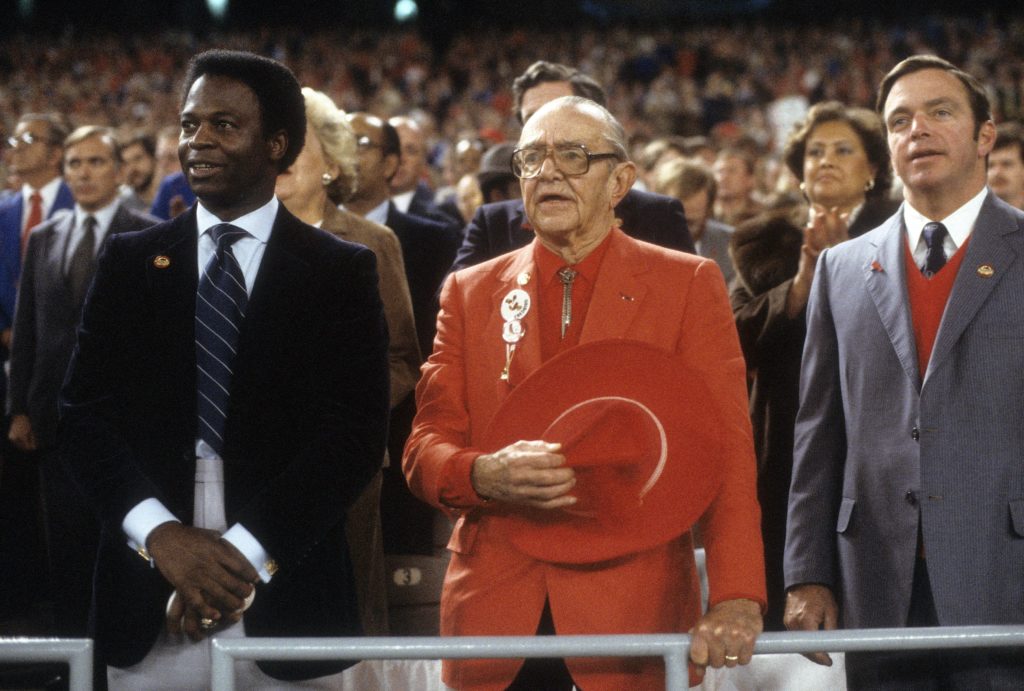 1977 Missouri beauty pageant
On 23 December 1977, the St Louis Post-Dispatch reported that Trudy Busch had been crowned Queen Of Love And Beauty at the Veiled Prophet Ball.
An archived version of the story is only accessible to subscribers of Newspapers.com, but The Intercept reported on the story earlier this year, shortly after Busch Valentine announced her bid for the US senate.
Photos reportedly show Trudy Busch Valentine, then 20 years of age, standing alongside the "veiled prophet", whose identity remained hidden beneath a white cloth.
At the time, Black and Jewish people couldn't join the organisation. It's on this basis that the UK's Daily Mail newspaper calls it a "white-only" pageant. However, that particular rule changed two years later.
Busch Valentine has since apologised for what she called her "past shortcomings".
"I failed to fully grasp the situation", the Daily Mail quotes her as saying. "I should have known better, and I deeply regret and I apologise that my actions hurt others."
If you've been affected by this story you can contact American Addiction Centers on (877) 686-7688 or Talk To Frank on 0300 123 6600 in the UK.
Related Topics