On Thursday evening (July 21), during a campaign event, New York governor candidate Lee Zeldin was approached by a man on stage who was reportedly wielding a weapon.  
The incident occurred while Zeldin addressed a Veterans of Foreign Wars post in Perinton, outside Rochester. During his speech, he was joined on stage by a man who allegedly tried to stab him.
The US representative was unharmed, however, the event has since prompted some wonder about Lee Zeldin's family life. Let's take a look…
Meet the New York governor candidate's wife, Diana
While her husband is in the spotlight as he is currently running for the position of New York governor, not much is known about Zeldin's wife Diana as she is seen to live a private life away from his political career. 
However, Zeldin often features his other half on his social media. In celebration of Valentine's Day, the US representative shared a sweet snap alongside Diana on Twitter as he fondly referred to her as his "amazing wife."
In celebration of their anniversary in January 2020 on Instagram, Zeldin also described his other half as his "amazing wife, friend and love of my life."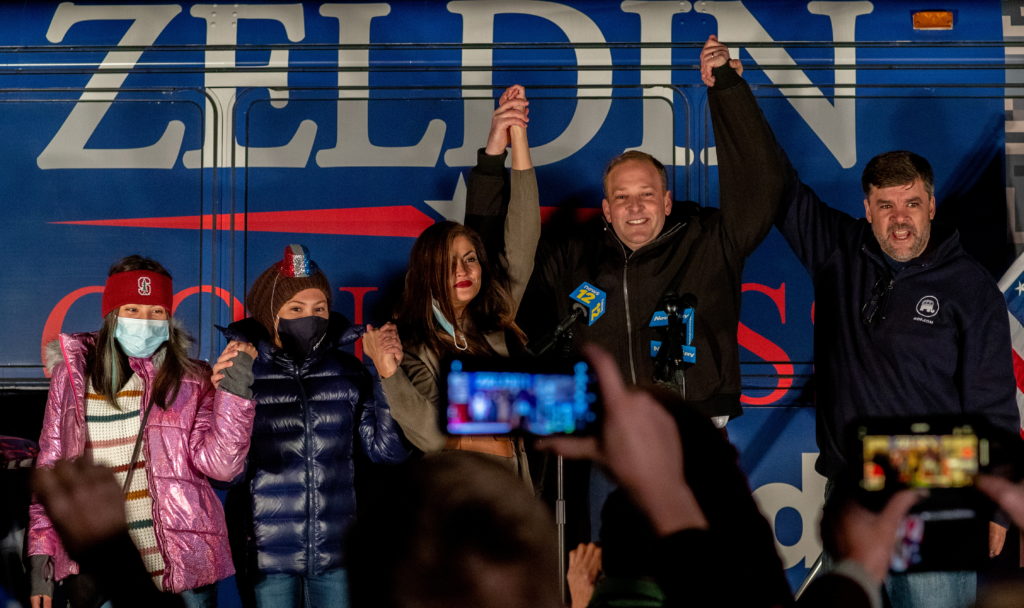 Lee Zeldin's family life explored
Zeldin and wife Diana share two daughters – identical twins Mikayla and Arianna. Like their mother, they both also often feature on their father's social media pages. 
In 2020 Zeldin shared a photo of them both together on Instagram in celebration of their 14th birthdays. The New York governor candidate's two daughters are set to celebrate their 16th birthdays this September. 
In honor of Father's Day, the New York representative also gushed about how he felt "grateful" to be the father of his "two amazing daughters" on Twitter.
Both his daughters and wife Diana have supported the congressman throughout his political career as they have been by his side at campaign events:
Zeldin has raised his family in his home county
The governor candidate was born and raised in New York, having grown up in the Suffolk County area.
Zeldin has lived in his home county throughout his life, having moved back there after four years of service in the US army.
As per his Zeldin For Congress website, he and his family now reside in the Suffolk County hamlet of Shirley, with Zeldin having previously reflected on raising his family in the same area.
In an interview with the Washington Times last year, he said: "I moved back home, very close to where I grew up. I'm raising my family there. My daughters go to school in the same school district, right there in my hometown, where I went to kindergarten through 12th grade."
Related Topics