With Kwasi Kwarteng named as the UK's next Chancellor of the Exchequer, some are examining the politician's academic credentials entering the role – and one highlight is undeniably his performance on University Challenge.
Kwasi Kwarteng, 47, was appointed as chancellor on Tuesday, September 6, on Liz Truss' first day as prime minister. Kwarteng moved to this senior position after his stint as Boris Johnson's Business Secretary.
Educated at Eton, Cambridge, and Harvard, Kwasi Kwarteng's schooling over the years is a rundown of the most prestigious academic institutions in the world. During his time at the University of Cambridge, Kwarteng appeared on – and won – University Challenge, the long-running quiz show.
Kwasi Kwarteng appeared on the first series hosted by Jeremy Paxman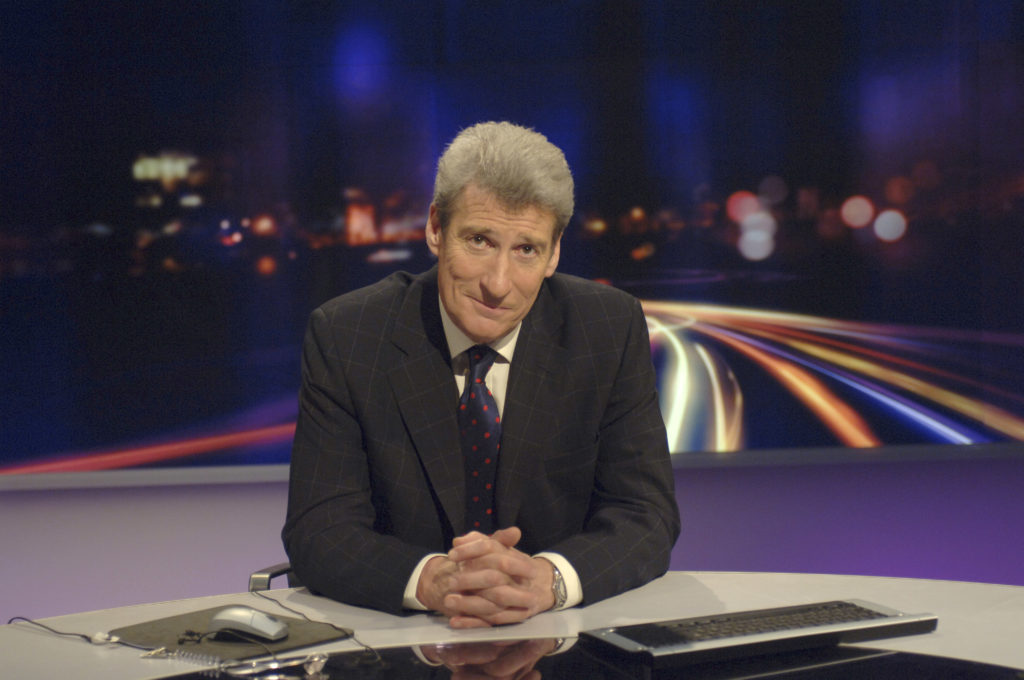 University Challenge premiered in 1962, originally airing on ITV and created by Granada Television. It was hosted by Bamber Gascoigne from the first season until it was pulled from the network in 1987.
In 1994, BBC revived the series, which was still produced by Granada. This time around, they roped in journalist and broadcaster Jeremy Paxman to play quizmaster. Paxman has held the role of University Challenge's quizmaster until this year, when he announced his departure. Amol Rajan will replace Paxman in the coming seasons.
It was in Jeremy Paxman's debut series as University Challenge quizmaster that Kwasi Kwarteng competed. He appeared on the show as one of the four team members competing for Trinity College, Cambridge.
Kwarteng and Trinity College secure the win on University Challenge
Kwasi Kwarteng and his University Challenge team won all five of their rounds on University Challenge, which cumulated in a stunning win over New College, Oxford in the final.
The Trinity College team had 210 to New College's 5 in the first ten minutes of the game. While New College came back to secure 180 points, they were no match for Kwarteng's team who triumphed with a major 390 points.
Bamber Gascoigne appeared at the final to present the winning team with the trophy.
It was in this season of University Challenge that Kwasi Kwarteng famously swore before answering a question, becoming headline news of The Sun. It was during the quarter finals heat against St Andrews that Kwarteng inadvertently swore saying: "Oh f***, I swear I know the answer."
Meet the rest of Kwarteng's team
Kwasi Kwarteng was one of the four team members competing for Trinity College, Cambridge on the 1994/95 season of University Challenge.
Competing alongside Kwarteng was team captain Robin Bhattacharyya (reading Maths), Sean Blanchflower (reading Maths), and Erik Gray (reading English).
Blanchflower provided an update on where the winning Trinity College team are today. Bhattacharyya remained at Trinity for 11 years before becoming a mathematics teacher at a private school, Gray returned to the United States to become an English Professor at Columbia, and Blanchflower himself became Vice President of Engineering at a software company.
Bhattacharyya returned as part of the Trinity team that won the Christmas University Challenge special in 2011.
Kwasi Karteng describes University Challenge as "almost gladiatorial"
On April 17, 2015, Kwasi Kwarteng penned a piece for the Evening Standard about his time on University Challenge describing it as 'the humiliating and yet unforgettable ride' in the article headline.
"The quick reversal of fortune makes University Challenge almost gladiatorial in its intensity," Kwarteng explains when discussing his time on the quiz show.
"I distinctly remember thinking, 'Oh well, that was fun. At least my mum would like watching me on TV'. Then we got a starter for ten right, and then another," Kwarteng continues.