As Kemi Badenoch throws her hat in the ring for Tory leadership, we explore her family life outside of politics.
The Tory leadership debates rage on, with Badenoch, as of 15 July, racing ahead in the polls. While Tom Tugendhat has won the public opinion in polls, Badenoch looks to be a serious contender for the top spot. The role will ultimately be decided by Conservative MPs and the new prime minister is expected to be announced on 5 September 2022.
The Focus takes a look at Kemi Badenoch's life, upbringing, and family as the Saffron Walden MP makes her next political move.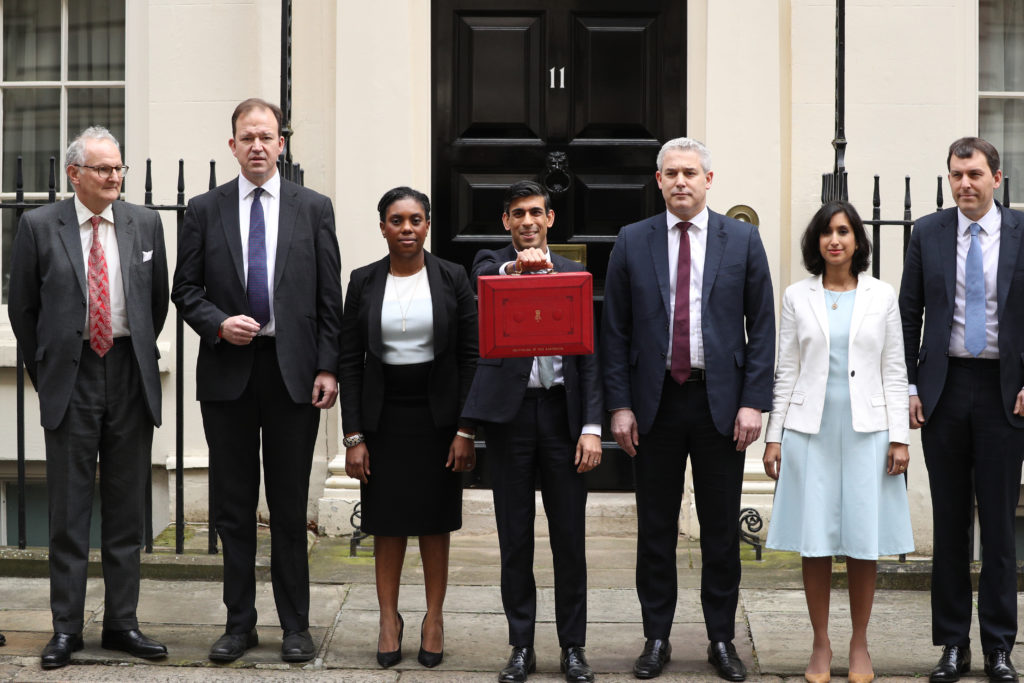 Does Kemi Badenoch have children?
Kemi Badenoch, born Olukemi Olufunto Adegoke, has three children. She and husband Hamish Badenoch have two daughters and a son.
Their first child, a daughter, was born in 2013, as reported by The Sun. This would make her about nine years old in 2022. Their second child arrived in 2017, now about five. Their third child was born in September 2019, making her now almost three years old.
Kemi Badenoch often shares pictures of their family life on Instagram.
TRENDING: Bruce Springsteen's wife proudly introduces first of their grandchildren
Kemi Badenoch's family life explored
Born in Wimbledon, London, on 2 January 1980, Kemi Badenoch would spend her adolescence moving between countries with her family. As explained in her MP for Saffron Walden profile, Badenoch moved between England, Nigeria and the US while growing up. While living in Lagos, Nigeria, Badenoch's family lived under the dictatorship of General Ibrahim Babangida.
Badenoch spent her later teenage years living in London as she moved back to England alone at the age of 16 to complete her studies. She would go on to study engineering at Sussex University, near Brighton and Hove.
In 2012, Kemi Badenoch tied the knot with Hamish Badenoch, who serves as global head, future of work and real estate transformation, at Deutsche Bank. The couple met three years prior, as reported by The Sun, at the Dulwich and West Norwood Conservative Club.
Being the MP for Saffron Walden and required in Westminster, Badenoch splits her time between the two areas. As once reported by the Daily Mail, Badenoch spends Monday to Thursday in Wimbledon and Friday to Sunday in her constituency home in Essex.
What about Kemi Badenoch's parents?
Kemi Badenoch is the eldest child of Femi and Deyi Adegoke. Her father is a GP and her mother a professor of physiology. It was her mother's profession that saw the family uproot their life to different countries, as her academic career saw the family relocate to the US.
"I come from a middle-class background but I grew up in a very poor place," Badenoch explained in an interview.
When Kemi Badenoch moved back to London at the age of 16, she did not move with her parents. Instead, they sent her to live with a family friend while they remained abroad.
Badenoch has two younger siblings, Lola and Fola, as reported by the Daily Mail.
CULTURE: Incredible NASA photos of the universe will make you feel out of this world
Kemi Badenoch vies for PM role
After Boris Johnson's resignation in the first week of July, the contest for which Conservative MP will take over as leader commenced.
As it stands, there are currently five MPs who are standing to take over: Kemi Badenoch, Rishi Sunak, Penny Mordaunt, Liz Truss, and Tom Tugendhat.
The cornerstone of Kemi Badenoch's campaign hinges on plans to axe needless jobs in government and ditching net zero targets.
Related Topics