Leader of Canada's New Democratic Party (since 2017) Jagmeet Singh Jimmy Dhaliwal announced yesterday that he and his wife Gurkiran Kaur Sidhu are having a baby – people are curious about their age difference. How old are they?
What is the age difference between Jagmeet Singh and his wife?
Jagmeet Singh is the 42-year-old leader of the New Democratic Party, and sits as the MP for Burnaby South. His place of birth was Scarborough, Ontario; his parents migrated from the Indian state of Punjab.
Singh's wife of three and a half years, Gurkiran Kaur Sidhu, turned 31 in April – the age difference between them is 11 years. Or, more specifically, she was born eleven years, three months and four days after him.
Jagmeet Singh and Gurkiran Kaur Sidhu made the announcement simultaneously via their social media channels. It is not yet clear when the baby is due.
TV: How old is Gordon Cormier?
When did they marry?
NDP Leader Jagmeet Singh married Gurkiran Kaur Sidhu, an entrepreneur and fashion designer, on 22 February, 2018. They became engaged a month beforehand.
They had a traditional Sikh wedding – they are both of Punjabi descent – close to the beach in Cancun, and stayed in Mexico for their honeymoon.
MUSIC: Suicideboys release new album Long Term Effects Of Suffering
He proposed during a private party – attended by several members of the Canadian press – at the vegetarian restaurant where they had their first date.
The baby will be their first. Neither Jagmeet Singh nor his wife has any children – although she does have a young niece.
They are typically seen together at campaign rallies.
Who is Gurkiran Kaur Sidhu?
Sidhu co-founded Punjabi fashion line Jangiiro with her sister Anupreet. She designed her own wedding gown, and earned praise for it from Jangiiro's followers on Instagram.
CULTURE: When were Una Stubbs and Nicky Henson married?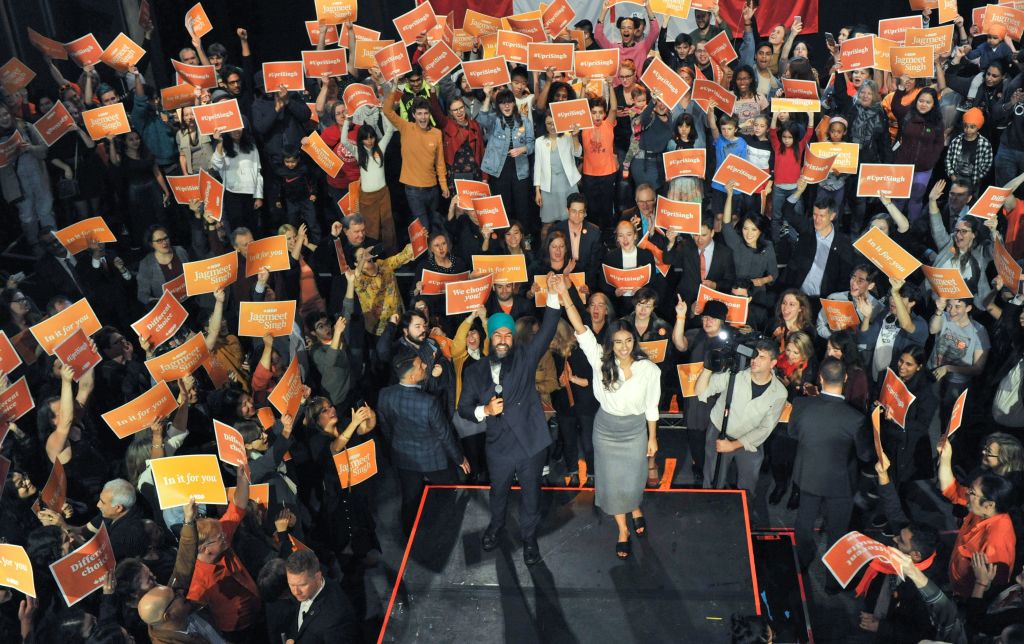 Most of the Jangiiro outfits available online are priced at CA$500-800, although they also have a limited "under $300" range.
Her mother's name is Raminder Sidhu. AllFamousBirthday estimates her net worth to be between $1m and $3m, although it does not specify whether that is in Canadian or US dollars.
Related Topics