It's now been confirmed that all 'non-essential' shops in the UK including clothing, toys, electronics sellers and department stores have the option to reopen from Monday, 15 June, providing they adhere to the government's safety guidance.
John Lewis, Debenhams and Frasers Group amongst others have said they will start to reopen stores across the UK from next week, after months of closure due to covid-19.
But what does it mean for smaller, independent retailers to open their doors in such an altered shopping landscape? I spoke to some much-loved local shops in my hometown of Nottingham, to find out…
Independent shops head online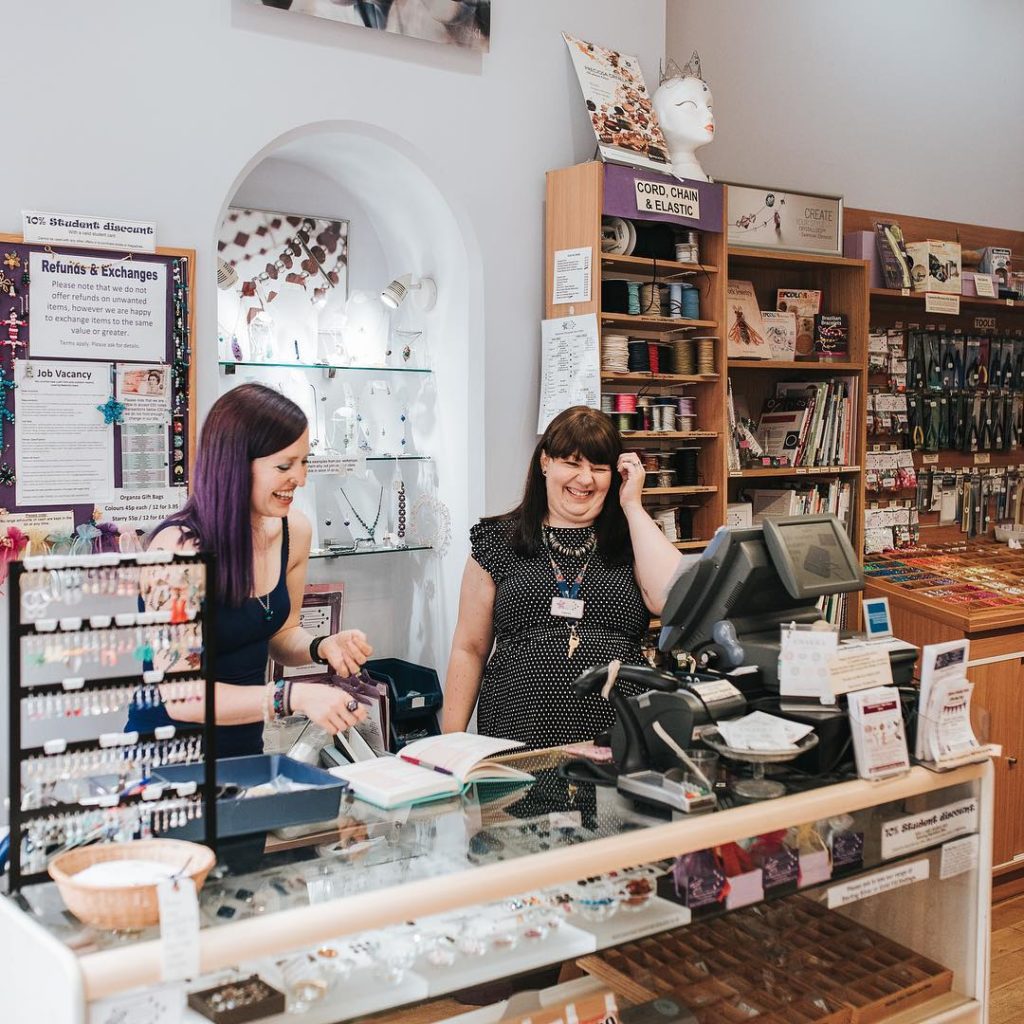 It might have been expected that independent shops would struggle to stay afloat during lock-down without the infrastructure and financial resources of larger corporations. But plenty have adapted to provide flexible online and social media services, thriving in unexpected ways.
Nottingham's one-stop jewellery-making shop, The Bead Shop was already well set up for mail orders, and although reopening has been delayed until July by city tram-works, Click and Collect and shopping by appointment will be offered.
Owner Hana Glover-Booth said:
"We've had to adapt quickly and not having the shop open has obviously had a financial impact even with the increase in mail orders. But it forced us to implement plans to deliver virtual workshops sooner, which has been great and been received well."
Social distancing on the shop-floor
Available space will have a big impact on which businesses can survive the post-pandemic high street. Whichreported that "people will need at least 10sqm to safely move around a shop while keeping 2m distance from others, potentially making social distancing extremely difficult to implement for some retailers."
This was a major concern for another homegrown Nottingham business, Dukki. A shop-floor of three sqm does not lend itself to social distancing, and as a gift and souvenir shop, customers also need to be able to browse. Co-owner Heidi Hargreaves said:
"We are such a small premises and we want our customers as well as our staff to feel safe. Everything is available online, so we are focusing on that side of the business."
Heidi and partner Ian Jones have since announced they are closing the shop premises, following the landlord's decision to sell. The couple told customers directly via live Facebook video, stating that it was a positive move and they'd improved their work-life balance by operating solely online.
Independent bookshops 'flooded' with online orders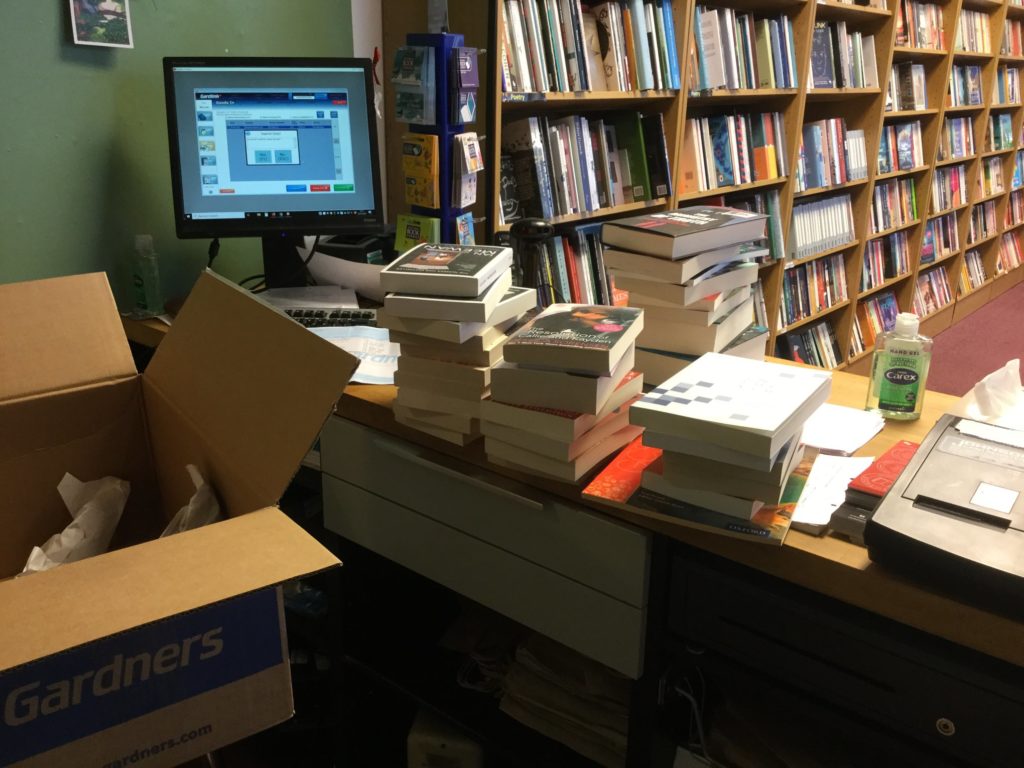 Another branch of retail that has flourished online is the independent bookshop, at least in the case of Nottingham's radical bookshop Five Leaves.
Owner Ross said:
"When we closed, we and quite a few other independent bookshops turned to mail order. Initially this was a trickle, then a stream, then a flood. Following the Black Lives Matter risings, people started to order lots of books about race, black history and diverse books for their children."
Adapting to survive
Mail-order is something the shop will retain even after reopening, catering for those whose age or health means they are unable to come into town.
"We'd love to get back to normal but covid has not gone away," Ross continued, citing caution as the main reason they are waiting until 1 July to reopen.
As a UNESCO City of Literature, Nottingham has a thriving literary scene and Five Leaves has become known for a diverse programme of readings and festivals over recent years. This is now a strictly virtual offering, but may continue even as more 'intimate' physical events return.
"We are surprised how many people have taken to Zoom meetings and events," Ross added.
Getting creative in lock-down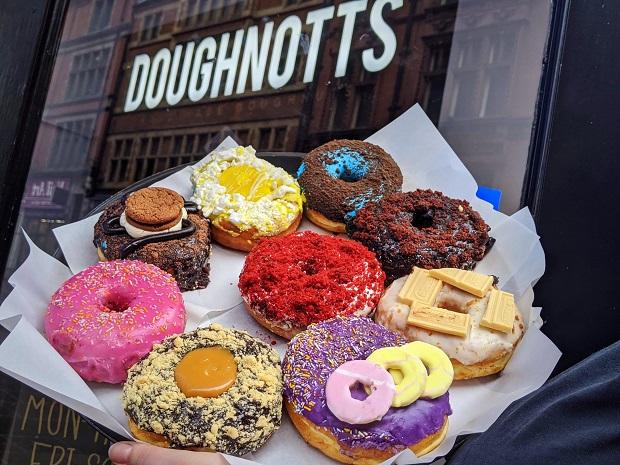 Nottingham favourite Doughnotts made their unique doughnuts—which include toppings like whole Party Rings and dollops of Nutella—available via online order after coronavirus hit. But Marketing Manager Daniel Byrne said lock-down has also given the team a chance to get back to the creative side of things:
"The downtime has meant we can focus on the flavours, the products we use and refine our dough to create the best doughnut we can. We've gone from a team of 15 in the bakery to two, steadily increasing back up."
Doughnotts have the classic start-up story, with founders Wade Smith and Megan Scaddan going from a home kitchen to their own micro-bakery, with coffee and doughnut bars in Nottingham, Lincoln and Leicester, and now even their own range of merchandise.
Queues, masks and patience required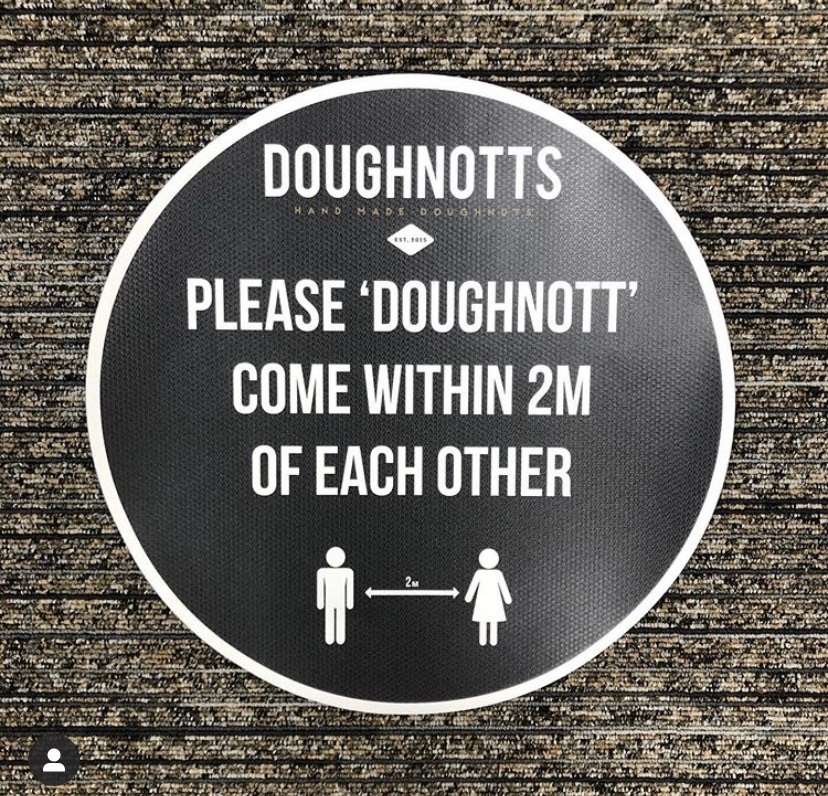 All three Doughnotts stores are due to reopen on June 24, so that safety alterations such as screens and signage can be installed.
"Because we've been closed, the worry is we could have an influx of people coming to the shop. We're hoping that people follow our guidelines, wear a mask and be patient with our staff."
"After a long stint in lockdown, I think people are looking forward to coming out for a sweet treat and a bit of normality."
Related Topics