Alexandria Ocasio-Cortez and Ilhan Omar were among 17 Democratic congresspeople arrested outside the Supreme Court in Washington yesterday. Why are people arguing about whether or not they were in handcuffs?
The US Capitol police tweeted Wednesday (July 19, 2022) that they had made a total of 35 arrests for "Crowding, Obstructing or Incommoding". 17 members of congress were among the 35.
Footage of the protest clearly shows neither Ms Ocasio-Cortez nor Ms Omar in handcuffs, writes SBS, and yet the furore surrounding what conservative media outlet the National Review calls an "AOC, Omar fake handcuff stunt" has been sizeable.
What's the meaning of the so-called AOC, Omar fake handcuff meme? Why has Twitter blown up with it?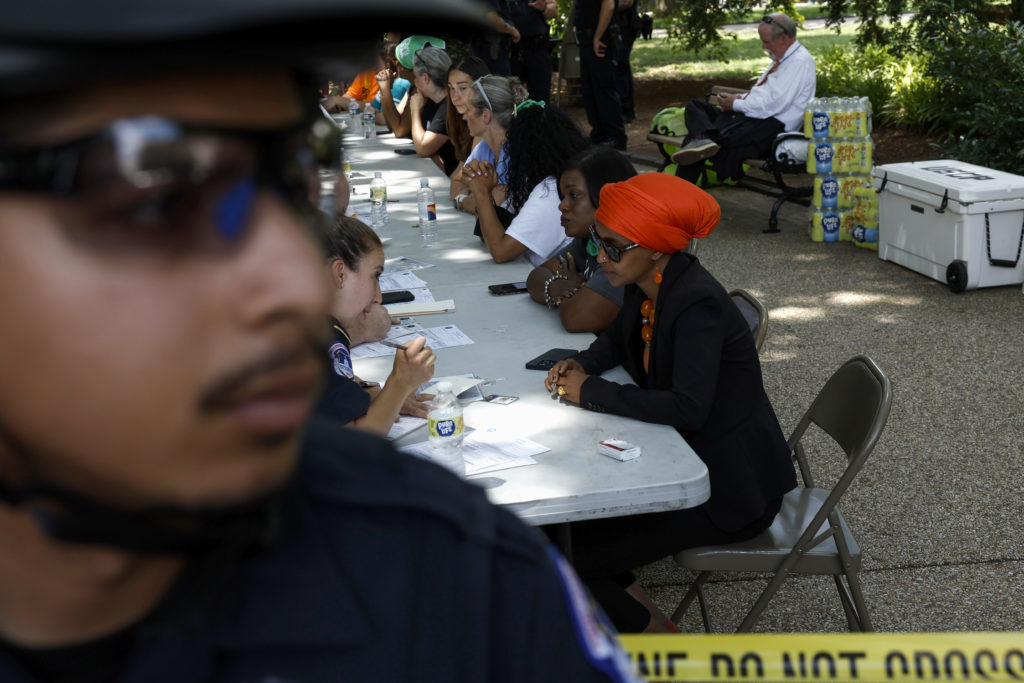 Were Alexandria Ocasio-Cortez or Ilhan Omar in handcuffs during their arrest yesterday?
No. Footage of the protest clearly shows neither Ilhan Omar nor fellow Squad Democrat AOC being in handcuffs during their arrest yesterday.
Both had their hands behind their backs, which others have urged is the "first thing you learn" to do as a protester/demonstrator. 
"I've been politically active and demonstrating for 34 years," writes one Twitter user. "Keeping your hands still so police can see you have no plans of being disobedient is the first thing you learn."
What's more, footage clearly shows AOC and Ilhan Omar both raising their hands as police escort them away from the protest. 
Why are people calling what happened to Ilhan Omar and AOC a 'handcuff stunt'?
In its report on their arrest, conservative news outlet the National Review claimed Ilhan Omar and Alexandria Ocasio-Cortez "pretended to have wrist restraints on".
It goes on to lament that "several media outlets" (including ABC News, The Guardian and The Hill) failed, in their reporting, to mention neither Ilhan Omar nor AOC was handcuffed during their arrest.
This is despite video footage seemingly showing an absence of handcuffs.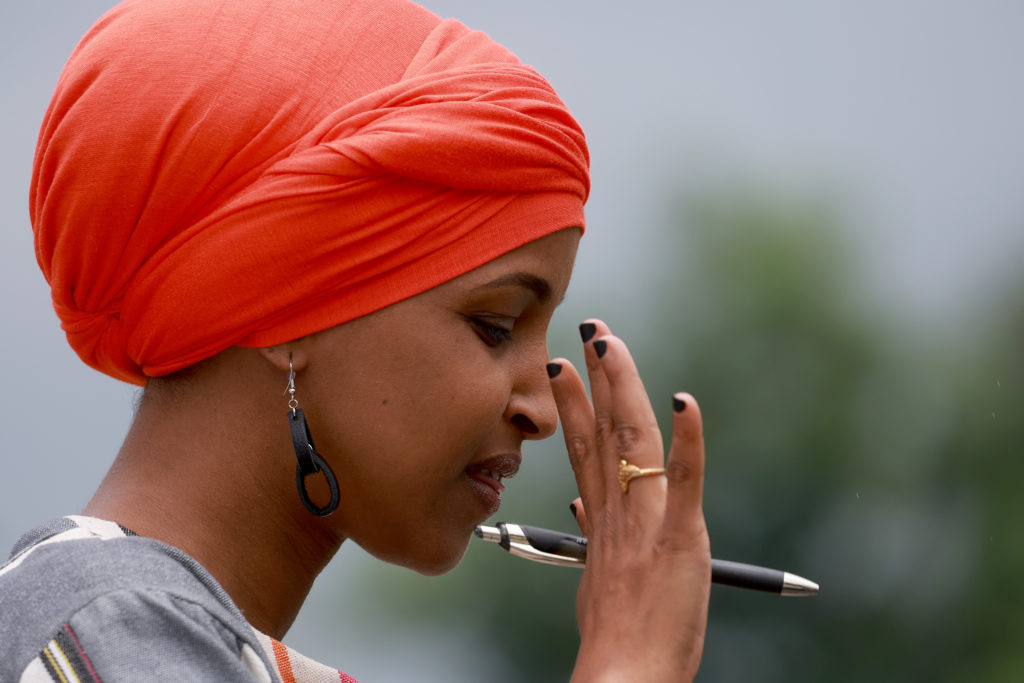 The buzz around the duo's arrest, and what some have claimed was a "handcuff stunt", has also led some to question whether the arrests were real. US Capitol Police confirmed via Twitter yesterday that 17 members of congress were among the arrestees at the protest yesterday:
What happened to Ilhan Omar, AOC after the arrest?
WCCO-TV anchor Esme Murphy tweeted that US representative Ilhan Omar said she was "given a ticket and will have to pay a $50 fine".
"Her picture was taken while she was in custody, no fingerprints."
DC media freelancer and YouTuber Andrew Leyden added, also via Twitter, photographic evidence of Capitol Police processing Ilhan Omar's arrest:
Angie Speaks claimed in an opinion piece for Newsweek that media coverage of the event had been "misleading". She argues leading with photos of the congresswomen "from the front [seems to] back up their acting" – ie, encourage people to believe handcuffs were present during the Squad members' arrests.
False claims about Ilhan Omar's history of arrest have circulated online before
Reuters published a Fact Check in February 2021 regarding a meme circulating on social media.
The meme made what Reuters calls a "series of misleading claims" about Ilhan Omar. They included the "false claim she has been 'arrested 23 times'".
The meme started life in July 2019, or earlier, and was still circulating in February 2021. 
Reuters reports Omar has been under arrest "once". That was in 2013. She has 23 traffic case records for "minor traffic incidents" but no arrests beyond that one. Yesterday's will therefore be her second.
Related Topics