Wright Field, also known as Wright-Patterson Air Force Base near Dayton, Ohio, has long been an area of speculation when discussing Roswell and alleged UFO spottings. More specifically, Hangar 18 has been at the centre of the mystery…
Many are dubious about the myriad claims surrounding Hangar 18. However, with the help of persistent media coverage and 1980 movie Hangar 18, the legend doesn't seem to be fading.
EXCLUSIVE: SimpliSafe responds to July 4 fireworks gone wrong video: 'Decidedly not an ad'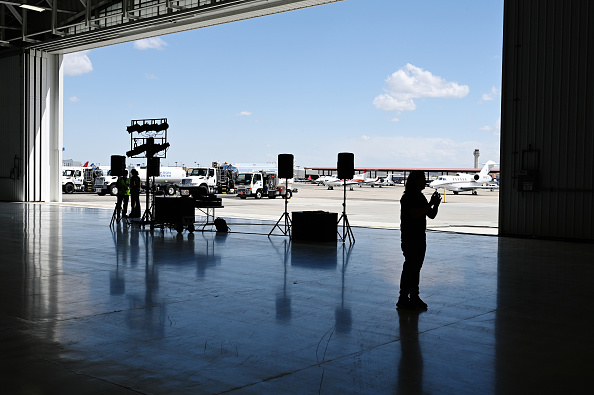 Legend of Hangar 18 explored
Since 1951, rumours have been spreading about Wright Field surrounding what went on inside a particular building, Hangar 18.
Many people have claimed the government hid evidence in this big warehouse, including aliens held hostage, extraterrestrial remains and flying saucer debris. UFO enthusiasts are specifically interested in a well-protected area called the Blue Room, which is where they alleged suspicious cover-ups were taking place.
The legend of Hangar 18 goes back to the crash of what some people believe was a 'UFO' in Roswell, New Mexico. The US military first claimed the recovered debris was from a "flying disc" but the next day released a new claim stating the wreckage was that of a weather balloon.
In 1994 it was claimed the balloon was part of Project Mogul, a top-secret mission that sought to detect Soviet nuclear bomb tests. However, some Ufologists still believe the US government covered up the crash recovery scene. Others believe the crash recovery from Roswell was transported to Wright Field and stored in Hangar 18.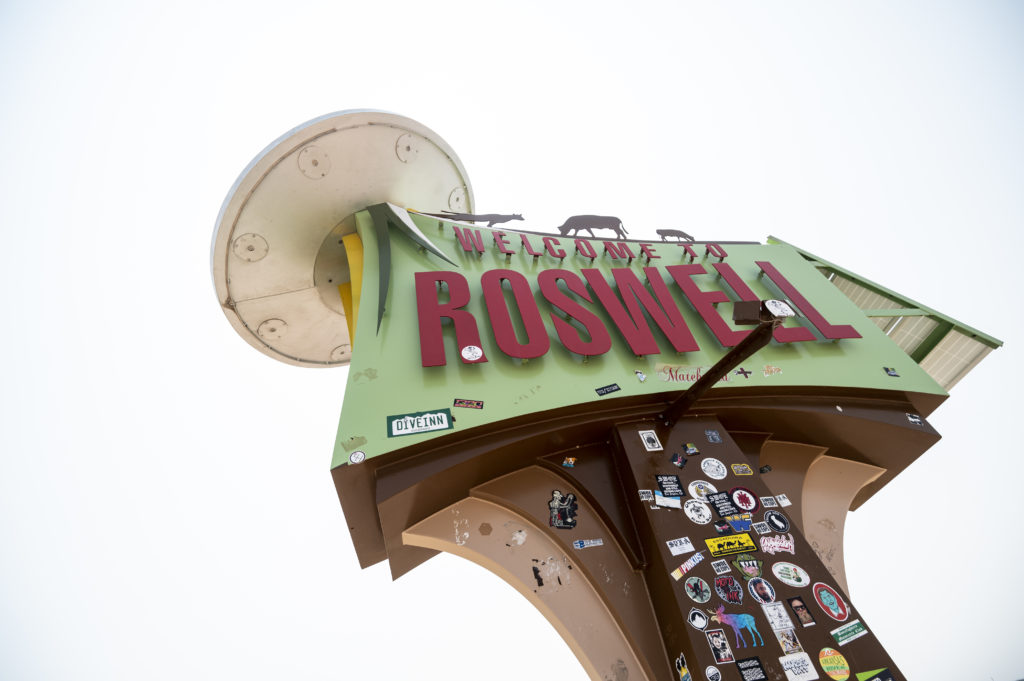 Let's delve into the claims surrounding Hangar 18
The children of Second World War fighter ace Marion "Black Mac" Magruder said their dad claimed to have seen a living alien at Wright Field in 1947. He supposedly told them: "It was a shameful thing that the military destroyed this creature by conducting tests on it."
Another claim was made by Oliver Henderson, who reportedly told his wife he flew a plane loaded with debris and several small alien bodies from Roswell to Wright Field.
According to a report in the Tampa Tribune in 1974, UFO researcher Robert Spencer Carr claimed the US Air Force was hiding "two flying saucers of unknown origin" inside Hangar 18. Carr claimed to know this information through a source high up in the military who saw "the bodies of 12 alien beings while autopsies were being performed on them".
TRENDING: Myth and meaning behind CERN's Shiva The Destroyer statue explored
US Air Force denies Hangar 18 even exists
The US Air Force has denied the rumours surrounding Hangar 18 and stated it doesn't even exist. While there is a Building 18 on the Wright-Patt location, there is no Hangar 18.
The USAF released an official statement in January 1985: "Periodically, it is erroneously stated that the remains of extraterrestrial visitors are or have been stored at Wright-Patterson Air Force Base.
"There are not now, nor have there ever been, any extraterrestrial visitors or equipment on Wright-Patterson Air Force Base."
Related Topics