Colombia is moving politically, as former rebel Gustavo Petro secured the presidential race on Sunday, 19 June 2022. Petro won the vote by a small margin of 50.48 per cent to Rodolfo Hernandez's 47.26 per cent.
The past few years has seen a decisive shift to the left in South American politics. Countries such as Chile, Peru and Honduras have all seen left-wing politicians elected since last summer. Furthermore, Brazil is anticipating a shift to the left as Luiz Inácio Lula da Silva is leading the polls ahead of this year's upcoming election.
Major economic changes are promised for Colombia under Petro's leadership. Quartz reported Petro's intention to halt development of oil, Colombia's top export, as well as increasing tax collections by 5 per cent and cutting company exemptions.
With reformed economic policies on the agenda from Gustavo Petro, there has been natural curiosity over the new Colombian president's own wealth. Let's take a look at his net worth and how it will be affected by his recent presidential win.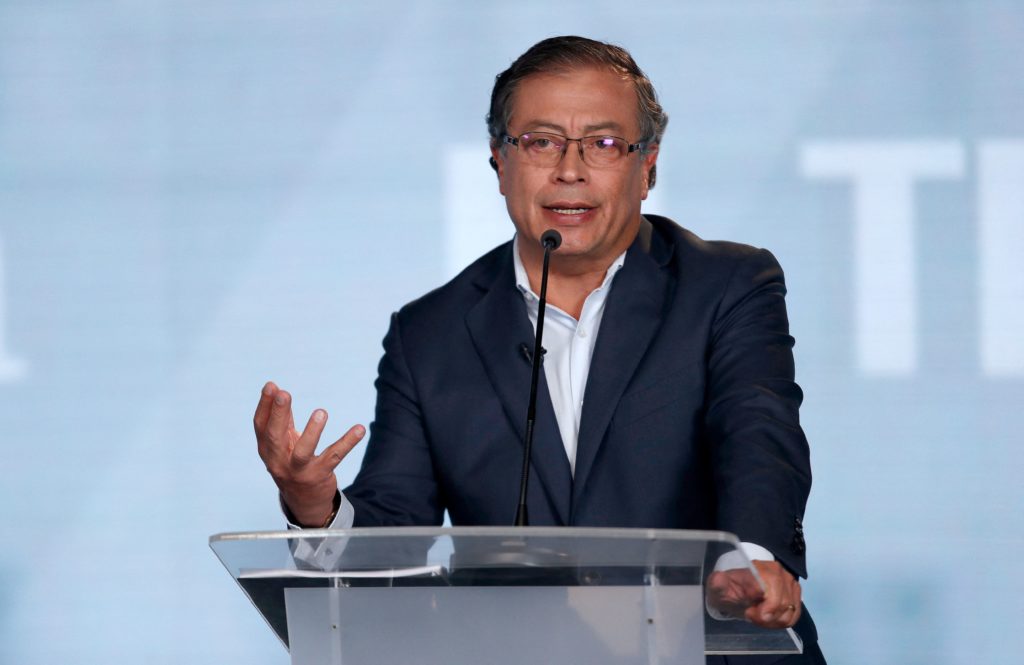 Gustavo Petro's net worth explored
Gustavo Petro has been working in a number of political roles since the early 1990s. Starting out as a member of the Chamber of Representatives, Petro worked his way up the ladder to become mayor of Bogotá and now president of Colombia.
While the exact figure of Gustavo Petro's net worth isn't concrete, there are a number of sources that approximate Petro's net worth at $1.5 million (US). Some outlets even estimate his net worth as of this year could be up to $5 million.
Considering Petro will assume the office of Colombia's president in August, it comes as no surprise his net worth will rise.
This is largely affected by the significant salary increase Gustavo Petro will get when he assumes office.
RELATED: Meet Gustavo Petro's wife, Verónica Alcocer, and the Colombian president-elect's family
How much does Colombia's president get paid?
When it comes to leading a country, the role can be a lucrative one. In Colombia, the general consensus of most outlets is the president earns about COL$200 million pesos per year as their salary. Salary Expert estimates it to be COL$193,774,178 on average. Other outlets have stated it could be as high as $220 million.
Currently, US$1 equates to COL$3,903.08. An annual salary of COL$200 million would equate to $51,241.54 in US dollars.
Presidential terms in Colombia are four years and non-renewable.
If Gustavo Petro is to remain president for the coming four years, he could earn up to COL$800 million. This is about US$204,000.
Comparing Gustavo Petro's net worth with other leaders around the world
As Colombia's president-elect, it comes as no surprise Gustavo Petro's net worth is yet to match those of other leaders around the world.
Currently, US president Joe Biden has a net worth of US$9 million, according to Wealthy Gorilla. That far surpasses UK prime minister Boris Johnson's net worth, which is about £2 million as of this year.
French president Emmanuel Macron has significant wealth and an estimated net worth of $76 million in 2022.
Comparing Gustavo Petro's net worth with that of other recent South American president-elects, we can see a pattern. Gabriel Boric, Chile's president-elect, has a reported net worth of between $2 million and $5 million. Xiomara Castro, of Honduras, has an estimated net worth of $1.5 million, the same as Gustavo Petro.
NEWS: Google co-founder Sergey Brin and his wife, Nicole Shanahan, have called it quits
Gustavo Petro's career leading up to the 2022 election
Gustavo Petro, 62, has had a career in Colombian politics since the early 1990s. He started out forming political party the M-19 Democratic Alliance with rebels he had been in the 19th of April Movement (M-19) with as a teenager.
Petro served as representative for Cundinamarca from 1991 to 1994, before becoming the Capital District representative from 1998 to 2006. After serving as a politician, Gustavo Petro was voted mayor of Bogotá from 2012 to 2014, holding the role a second time from 2014 to 2015.
This was Petro's third, and finally successful, presidential bid.
Related Topics