Radio host and commentator Glenn Beck was seen presenting his weekday show with bandages on his forehead and across the left side of his face. After a clip was shared on social media, some were curious to know what had happened to Glenn Beck's face.
Glenn Beck presents with noticeable bandages 
Glenn Beck is known to many for his weekday radio show, The Glenn Beck Program, which airs from 9am till noon. 
While presenting Wednesday's edition of the show, Beck was seen with bandages across his face after he uploaded a clip from the broadcast on social media. 
At the time, many replied to the post as they were curious to know what had happened to Beck's face: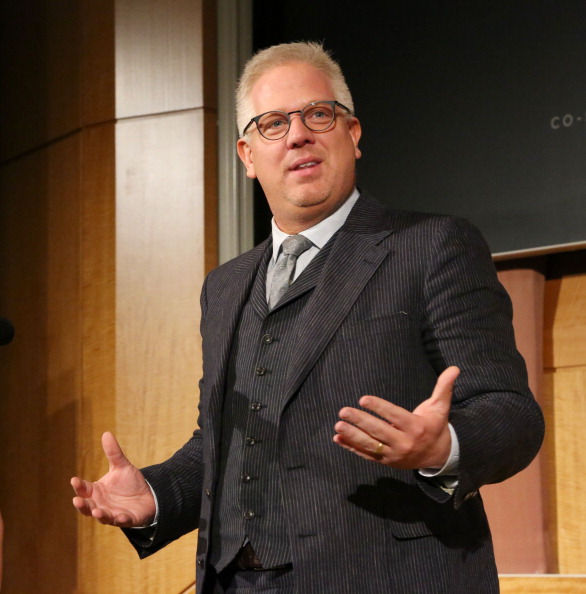 What happened to Glenn Beck's face?
Following concerns from some online, the commentator has since addressed the reason for his bandages on Instagram. In a post to his 288,000 followers, he revealed he had surgery on his face to remove a cancerous growth.
He explained on the picture-sharing platform: "Patricia, my nurse, just numbed my forehead for a quick in patient surgery to remove 'the good kind of cancer'.
"I didn't even know that there was such a thing. Well there is and today is the day I just say no to cancer – good or bad."
TRENDING: What was 'Cocaine Cowboy' Willy Falcon's net worth at his peak?
EXPLAINED: Who is Nelly Korda's boyfriend, Andreas Athanasiou?
Radio host shares update with fans
Following up his surgery post, Glenn Beck reassured worried fans that he was ok as he posted a selfie making light of his new look.
Commenting on the cotton ball patches seen across his face, he wrote: "Fun? You bet. I look like someone who has a hard time finding his mouth when eating marshmallows.#skincancerawareness #skincancer."
Some have since taken to the comments as they send their well wishes to the radio host.
One fan wrote: "Glad you got that taken care of, brother. Here's to a speedy recovery." Another added: "This made me laugh… but shouldn't, Be healed perfectly!!"
Related Topics