After video footage of Republican senator Josh Hawley running through the US Capitol on 6 January 2021 – not long after he'd been photographed "fist pumping" the forming crowd – became publicly available to view yesterday, Adam Kinzinger dubbed him "Fistpump McRunpants".
Joshua David Hawley is an American politician and lawyer. He's been the junior senator for Missouri since 2019. He's 42.
Elaine Luria introduced the footage. She's been adamant for months that "understanding what happened" on 6 January is a "national imperative".
Those waking up to see Kinzinger name Josh Hawley "Fistpump McRunpants" have, by and large, received the nickname well.
Who is 'Fistpump McRunpants'? Meet the senator videoed running through the US Capitol
Born 31 December 1979, Josh Hawley is a 42-year-old American politician. Since 2019, he's served as the junior senator from Missouri.
He's a member of the Republican Party. Before entering the world of politics, Hawley was a lawyer.
The son of a banker and a teacher, Hawley graduated from Stanford University in 2002 and Yale Law School in 2006. He worked as a law clerk to Judge Michael W McConnell and Chief Justice John Roberts, then as a lawyer from 2008 to 2015.
He ran for attorney general of Missouri in 2016 and won, beating Democrat Teresa Hensley with 58.5% of the vote.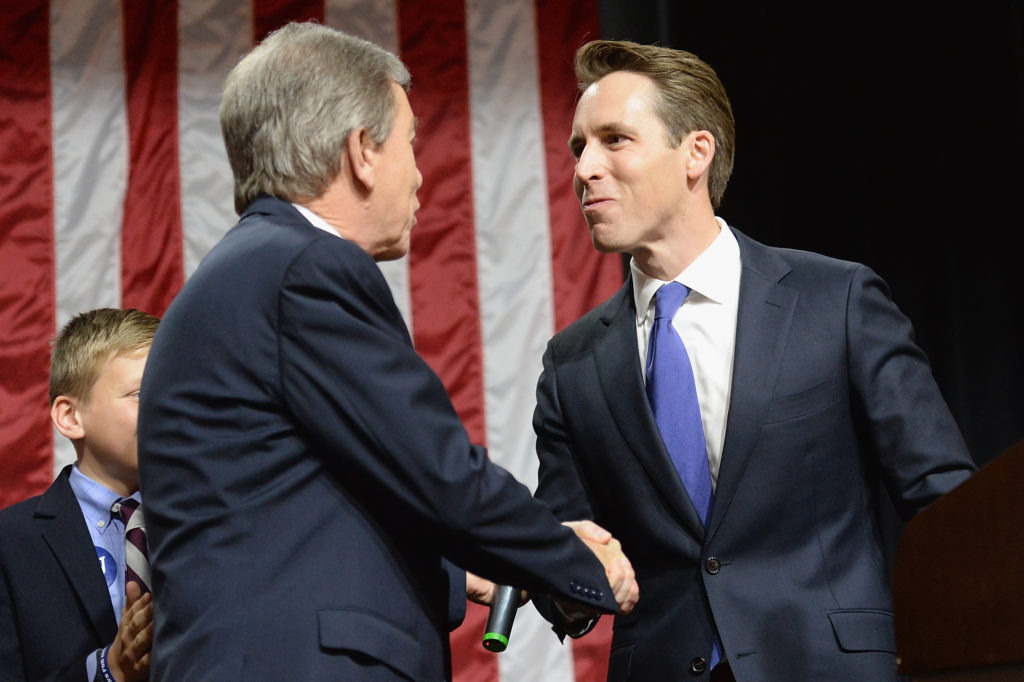 He's no stranger to controversy
The reason people are calling Josh Hawley "Fistpump McRunpants" is that footage shows him running through the US Capitol on 6 January 2021, writes the Independent, "shortly after he proudly raised his fist in support of those same rioters he would later be forced to flee from".
But as a lawyer and politician, he's caused controversy before. In June 2013, for example, he served on the faculty of a program funded by a designated anti-LGBT hate group.
In 2016, while campaigning to be Missouri attorney general, he criticized "career politicians" for "climbing the ladder" – which, others have noted, he did just two years later, when he ran for senate.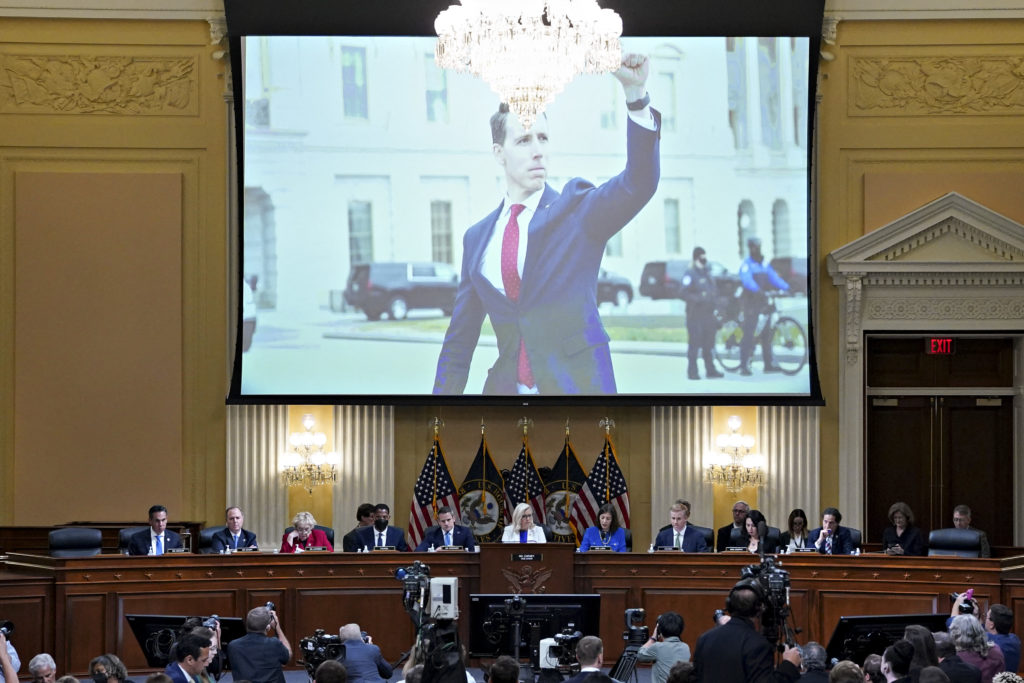 In 2020, he provoked a political backlash by becoming the first senator to announce plans to object to the certification of Joe Biden's victory against Donald Trump in the 2020 presidential election. 
And last week, The Focus reported on a heated exchange between Hawley and law professor Chiara Bridges. Bridges accused Hawley of being transphobic and earned praise for doing so.
Who coined 'Fistpump McRunpants' and why?
Illinois congressman Adam Kinzinger tweeted today (22 July 2022) that Josh Hawley was the "first senator to say he would object to the electoral college".
Without him, Kinzinger argues, "there would not have been as much oxygen" to Trump's plan to overturn the election result.
In the tweet, which has been liked 42K times at the time of writing, Kinzinger refers to Josh Hawley as "Fistpump McRunpants".
The moniker combines two references. First is the fact that Josh Hawley gave a "fist pump" to Trump supporters outside the Capitol before the ensuing violence.
The second reference is to footage of him running through the US Capitol shortly afterward.
How have people reacted to the meme?
"Josh Hawley is a laughingstock," reads the first line of an editorial in The Kansas City Star this morning. Newsweek reported on the story – the actual article is behind a paywall.
One Twitter user wrote that they woke up to see "Fistpump McRunpants" trending on the social media platform. "I'm all here for it on a Friday", they added.
MSNBC's Rachel Maddow has shared it; someone praised Kinzinger for his "nickname brilliance"; and a journalist for The Atlantic said he'd "allow it".
And finally, one Twitter user compared the name to its likely inspiration: Boaty McBoatface.
Related Topics