In August, Scotland's capital city is usually inundated with visitors and artists from across the globe for the Edinburgh Festival. However this year due to the coronavirus pandemic the world's largest arts festival has been cancelled. How has this affected the city and how are organisers keeping the festival spirit alive?
Whether you love it or hate it, the cancellation of this year's Edinburgh Fringe and its sister festivals is a massive loss to the city. 
Not only does the festival provide a creative outlet and platform for thousands of artists and performers, it also gives a huge boost to Edinburgh's hospitality and tourism industry and provides a lifeline of work for local venue and stage managers, technicians, sound engineers, lighting designers, journalists, front of house and box office staff, caterers, bar staff and many others.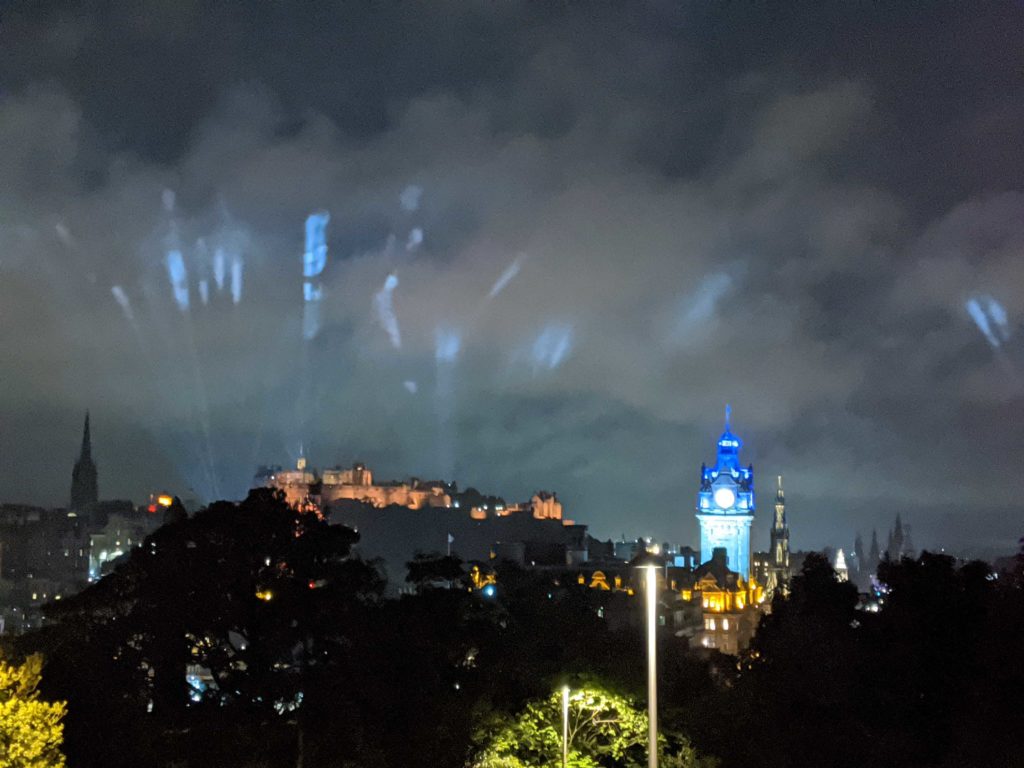 According to the Times, it was estimated that the Fringe is worth around £1 billion to the Scottish economy every year and last year the festival attracted over three million visitors.
In addition to the fringe, every August the city hosts the Edinburgh International Book Festival, the International Festival (EIF), the Royal Military Tattoo, the Edinburgh Art Festival and the Edinburgh Jazz and Blues Festival, so there is no shortage of entertainment for visitors or residents throughout this period.
An Alternative Fringe
This year the city feels very quiet and sombre. Although it is nice to be able to walk up the Royal Mile, without being harassed by flyerers every second, there is a sense of mourning and loss in the air.
Last weekend would have been the opening of the city's festivals, so to mark its absence lights were projected from major landmarks across the city as part of the Edinburgh International Festival's "My Light Shines On" initiative. The lights served as a reminder that "though the stage is empty for now, the building will be filled with laughter, tears and applause once again."
A one hour long gala film hosted by journalist and TV presenter Kirsty Wark and cellist Su-a Lee, featuring famous faces from festivals across the years was also shown online and on BBC Scotland to launch the programme.
Throughout the month a series of performances filmed inside venues such as the Edinburgh Festival Theatre, The King's Theatre, Leith Theatre, The Hub, Usher Hall and The Queen's Hall, will also feature on EIF's YouTube channel.
This year Edinburgh won't have the pleasure of hosting the world's largest arts festival but instead a number of venues and companies have put together a few alternative online and socially distanced events to keep the spirit of the festival alive.
What online events are on offer?
Edinburgh Fringe Society
AJ Bell will be hosting a virtual event every Friday in August from 9pm featuring 9 different Fringe acts. Tickets are available for £9 from Crowdfunder and all revenue will go towards artists and venues. Acts confirmed so far include Daniel Sloss, Lost Voice Guy and Bernie Dieter.
There are also a series of other free or pay as you want virtual events and activities available on the Fringe website throughout August.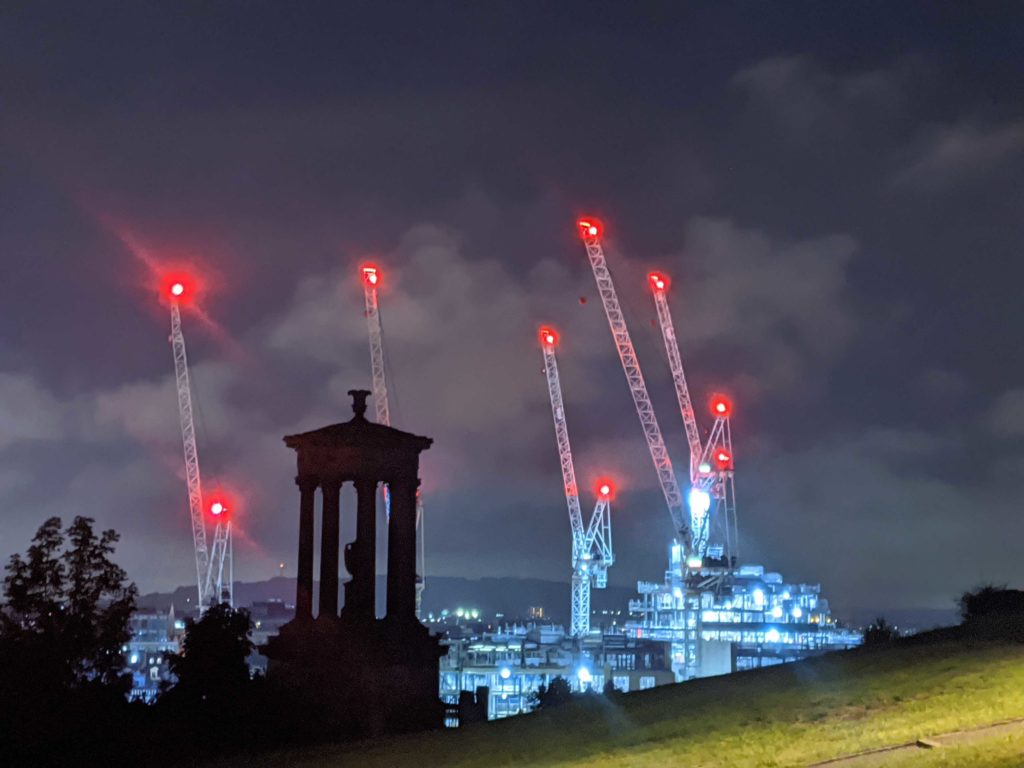 Shedinburgh Fringe Festival
This is a brand new programme of socially distanced live performances from sheds based at the Traverse Theatre in Edinburgh, Soho Theatre in London, or from the homes of those artists unable to travel at this time.
Acts have been asked to revive and reimagine past performances for a shed, rather than a theatre, with minimal staging and a digital audience.
Shedinburgh will take place from 14 August to 5 September with daily live streamed performances from acts including Helen Baer, Tim Crouch, Rosie Jones, Adam Kashmiry, Sara Pascoe, Steen Raskopoulos and Mark Thomas.
Edinburgh International Book Festival
The International Book Festival is hosting a virtual programme called "Keep the Conversation Going". It will run from 15 to 31 August and will feature over 140 events for adults and children free via its website, including live conversations, discussions, readings, and draw-alongs.
Collaborating with 200 authors and illustrators the programme will feature audience chat rooms, Q&A sessions, a new online Festival bookshop and opportunities for audiences to meet the author face-to-face and have their book signed. Names on the line-up include Hilary Mantel, Arundhati Roy, Bernardine Evaristo, Elif Shafak, Marian Keyes and more.
Fringe of Colour
Edinburgh's Fringe of Colour will stream over 40 films made by black and brown/ people of colour throughout the month of August. Films will be released as weekly collections, each available for 7 days. Featured artists include Selina Thompson, Hannah Lavery, Sean Wai Keung and Nish Kumar.
Films will be accessible through obtaining a pass. Passes range from £5 (concession) to £50 (organisation) and all proceeds will go towards the running of the festival and to a Behind the Scenes fund for People of Colour in the theatre/performance industry who are now financially precarious due to COVID-19, such as freelancers who have no access to government support.
Edinburgh Art Festival
The Edinburgh Art Festival will feature 10 artists from previous festival editions to mark the dates of what would have been the 2020 festival.
Artists including Ruth Ewan, Ellie Harrison, Tam Joseph and Calvin Z Laing will each present work both online and around the city, combining archival presentations chosen for their relevance to our current social and political climate with specially conceived responses.
Edinburgh's Free Fringe Festival

The Edinburgh Free Fringe Festival will host a daily programme of live online Fringe shows throughout the month of August. The programme includes comedy, cabaret, theatre and children's shows and can be streamed for free or on a pay as you want basis.