Florida governor Ron DeSantis' new campaign ad takes aim at what he calls the "corporate media" – its Top Gun-themed aesthetic and military language recall his military service, but when did his Navy career begin, and what was his role as a member of Navy SEAL Team One?
Phrases like "corporate media" come up frequently in political discourse, often in reference to either pro-Democrat or pro-Republican news media outlets.
The largest media corporations in the US include Comcast, Disney, Warner Bros Discovery, Paramount Global and Fox Corporation.
However, it's not clear from DeSantis' campaign ad which specific "corporate media" he wishes to challenge.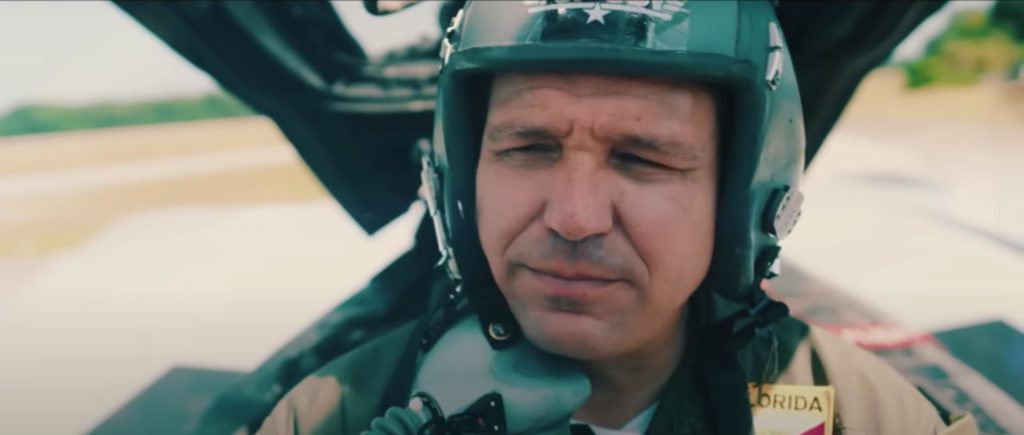 When did Ron DeSantis serve in the military?
DeSantis completed Naval Justice School in 2005. He was about 27 at the time.
The year before, while he was in his second year at Harvard Law, he earned a commission as an officer in the US Navy in the Judge Advocate General's Corps (JAG).
In 2006, he received a promotion from lieutenant junior grade to lieutenant; he later reported to the Naval Special Warfare Command Group in Coronado, California.
During his naval service, per his official United States Congressman website, DeSantis advanced his military career by becoming an adviser to a US Navy SEAL commander deployed in Iraq. He wasn't a Navy SEAL himself, but while at the Naval Special Warfare Command Group in Coronado, DeSantis was assigned to Navy SEAL Team One – according to Operation Military Kids.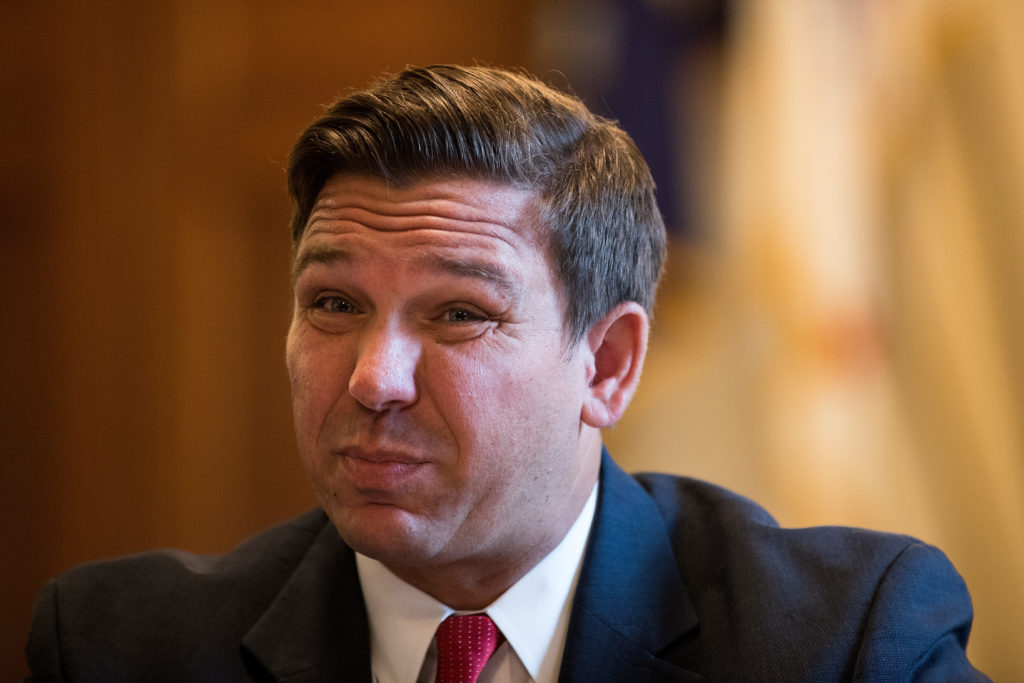 He still serves in the US Navy Reserve
According to the Department of State website's profile on Ronald Dion DeSantis, the Florida governor's military decorations include the Bronze Star Medal, the Iraq Campaign Medal, the Navy and Marine Corps Commendation Medal and the Global War on Terrorism Service Medal.
He returned to the US in April 2008, at which time the military reassigned him to the Naval Region Southeast Legal Service.
DeSantis received an honorable discharge in February 2010 – 12 years ago – but still serves in the US Navy Reserve.
After retiring from active-duty service, DeSantis served as a Special Assistant US attorney for the Middle District of Florida, and spent a short time as a federal prosecutor.
Ron DeSantis' military credentials on full display in Top Gun-themed campaign ad
Ron "Maverick" DeSantis has kicked off his campaign for reelection with a TV ad in which he struts his stuff in what appears to look like military garb.
Its location is supposedly "Freedom Headquarters," which based on the titles in the ad may be what Ron likes to call Florida.
During the course of the 59-second "Top Gov" campaign video, DeSantis leads a "training evolution" on "dog fighting: taking on the corporate media"; instructs his "class" to "fire back with overwhelming force" when fired upon; and sits in what certainly looks like it could be a military-style fighter jet.
Its invocation to "text FIGHTER" to the campaign telephone number suggests the attitude that DeSantis' time in the military and Navy might have instilled in him.
Some like the ad; some don't. One Twitter user says they just saw it on TV and thought it was "way cool." Another says, in response: "Are you twelve? This is so the opposite of cool." Watch the video below.
Who are the 'corporate media' DeSantis wants to 'fight'?
While we can't be sure exactly who he's referring to, the news station in the US with the greatest audience numbers is by far the Fox News Channel. During primetime hours, Fox commands viewing figures at least twice as high as MSNBC and nearly three times as high as CNN.
Fox Corporation is one of the most successful mass media companies in the country. It is controlled by media mogul Rupert Murdoch – the Murdoch family controls a 39.6% share. Disney bought 21st Century Fox for $71 billion in 2019, causing Fox Corporation to spin off from its parent company.
Other major American news media companies include Warner Bros Discovery, which owns DC, HBO, CNN and AT&T; Paramount Global, which owns CBS, MTV, BET, Showtime and the UK's Channel 5; and Comcast, which owns NBC, MSNBC, CNBC, Syfy, Bravo and E!.
In his campaign ad, DeSantis tells his audiences not to "accept their narrative," although it's not clear from the ad whether or not the resistance to narrativization he wishes to instill also applies to the narratives he himself uses to explain things.
Related Topics