Craig David is an veteran of the British hip-hop scene. However, he is also one of the most memed music artists in the UK. Fans suddenly noticed something strange on Craig David's wikipedia page recently and couldn't believe that he had a 'new role' at the Olympic archery at Tokyo. We take a look at this internet meme.
What is Craig David's new archery role?
Fans checked on Craig David's wikipedia page over the past few days and saw something unusual. The 7 Days singer was branching out from his role as a hip-hop singer and DJ and turning his hand to Olympic Archery.
Someone had gone onto his wiki page and written that he was part of "The GB Olympic archery management team" this year in Tokyo, as the "bow selector".
OLYMPICS: Look inside the new Tokyo Olympic village
Fans could not get enough of this classic meme, which first originated in 2016 during the Rio Olympics.
The meme functions with the wordplay on "bow selector", which references his hit song Rewind, which has the lyrics "Rewind, when the crowd say bo selecta". The phrase bo selecta originally means a good song or a good DJ.
His wikipedia page has now been semi-locked because people kept changing the information to show his new found archery passion.
Fans go mad for Craig David bow selector meme
Fans couldn't get enough of this Olympic meme. The thought of Craig David flying out to Tokyo to hand out bows is enough to make anyone laugh.
TRENDING: Where to buy Olympics 2020 face masks
Some even seemed to completely believe that Craig David was participating as part of the GB team at Tokyo.
Who is in the GB Olympic Archery team at Tokyo?
Team GB are competing at the Tokyo 2020 Olympics in the Archery, and will, in fact, be selecting their own bows.
The team looking for the bullseye in Tokyo include four-time Olympian Naomi Folkard, and second time Olympian Patrick Huston.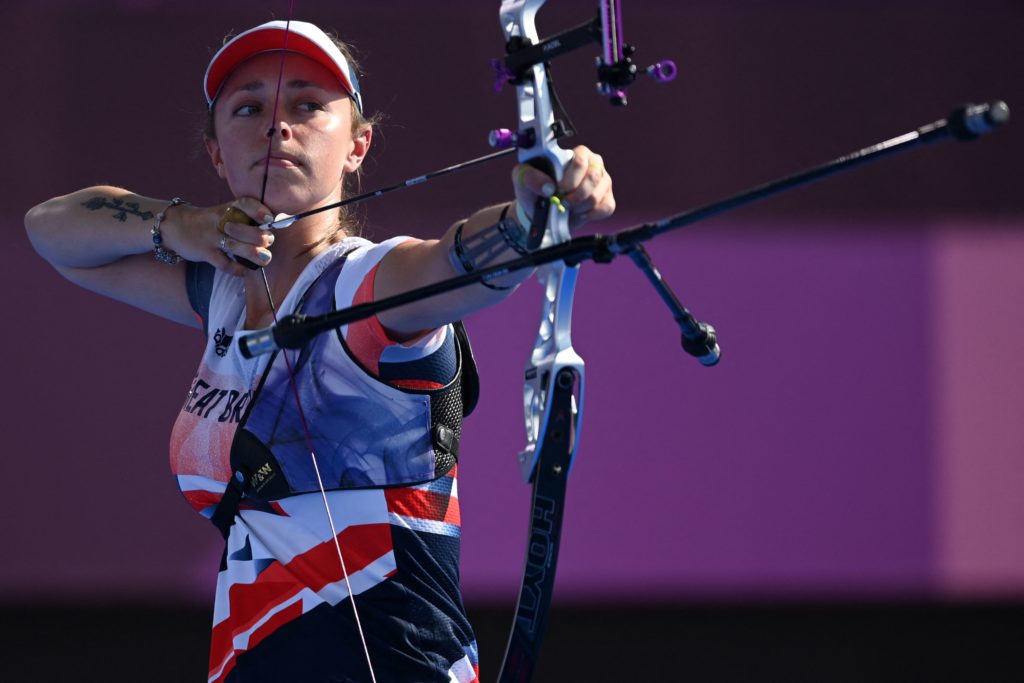 Folkard is from Leamington Spa, Waewickshire and has earned medals at both of the previous Archery World Championships.
Sarah Bettles, Bryony Pitman, Tom Hall and James Woodgate will also all be making their Olympic Games debuts this year.
TRENDING: Joe Biden 'Where's mom' comments explained
The Archery team leader David Tillotson has said about the challenges his sport faced during covid:
"Like all sports and athletes we have had to adapt to a delayed Games year and worked hard on our flexibility and resilience in these uncertain and complex times. With this very talented group of athletes, our Games ambitions remain firmly in place and we are resolved and excited to deliver performances that will cast a bright and inspiring light on British archery."
We can't wait to support our GB Archery team at this year's games.
Related Topics