The pandemic has had a devastating impact on the UK's arts industry. Companies such as the National Theatre, Royal Shakespeare Company and Royal Opera House are on the brink of financial collapse. With venues closed during lock-down, artists and companies have to devise new and creative ways to engage with audiences. Constance Devernay, principal dancer at Scottish Ballet, speaks to The Focus about the impact covid-19 has had on dancers.
Devernay, who is on furlough, says: "As dancers we don't usually have this much down-time or time at home. We're never usually there as we're either touring or in the rehearsal studio. It feels a bit weird."
The French-born ballerina and yoga instructor is one of thousands of dancers and choreographers in the UK who have had to adapt their daily training routine from a spacious studio to a confined space in their home.
How is the ballet company rehearsing?
Devernay says: "We went into lock-down in mid-March and stopped all our tours and access to studios. We were rehearsing for Swan Lake at the time but, little by little, that was cancelled. After that, though, Scottish Ballet delivered special flooring to our homes so we could continue our classes via Zoom."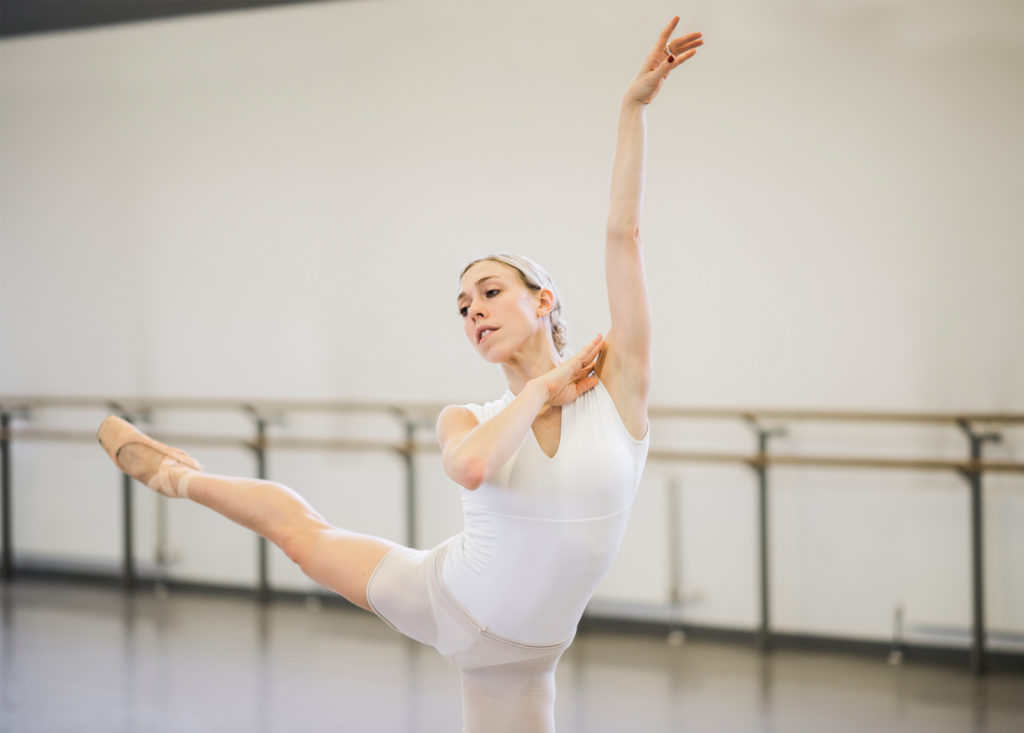 As a principal dancer, Devernay was set to perform the lead role of Odette/Odile in Swan Lake. The tour has been rescheduled for spring 2021.
She says: "At first I struggled with lock-down as I had been working so hard in rehearsals for Swan Lake. I was so excited to do that opening night as I had been promised the part of Odette/Odile and was personally attached to the role.
"At the beginning of lock-down I was still rehearsing my Swan Lake repertoire in my living room. I started to realise it wasn't going to happen and thought it was time to give my body a rest."
To maintain her fitness and ballet skills, Devernay has been continuing her daily company classes, practising yoga and has taken up running. She has also completed an online meditation teaching course and finished her second year of an Open University degree. 
She says: "We've had to reinvent ourselves to find ways to stay fit, which has been a challenge. But it has given us time to slow down for a bit."
Does lock-down affect a dancer's ability?
When asked if the break from studio rehearsals would affect her abilities as a dancer, she replies: "It's not going to make me a worse dancer. It will take some time to get started again as I don't want to get injured. At the moment I'm focusing on learning about different aspects of performance."
Devernay joined the Glasgow-based company as a guest artist in 2008 and became a permanent member a year later. She was promoted to soloist in March 2014 and principal in June 2016.
Since joining Scottish Ballet, Devernay has performed a number of notable roles including Abigail in Helen Pickett's The Crucible, the Snow Queen in Christopher Hampson's The Snow Queen and the Sugar Plum Fairy in Peter Darrell's The Nutcracker.
Digital future
Like other theatre and dance companies, Scottish Ballet has had to adapt and figure out new ways to engage with audiences.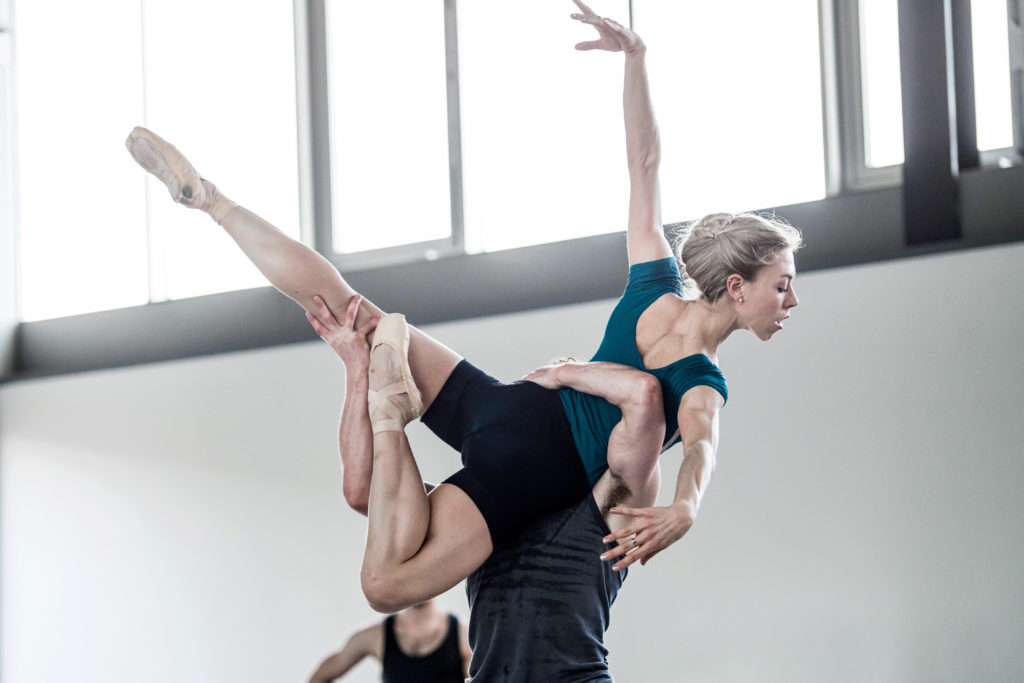 Devernay says: "The company has been really keen to work on its digital platform. Although this will never replace live theatre, as theatre is our life, I think the internet is an important tool to showcase dance and engage with new audiences.
"At the moment we need to wait for confirmation from theatres and the government as to when we can perform on stage again. At the moment, we're just taking it day by day."
When asked about the work dancers around the world are producing from home during the pandemic, Devernay says: "It really shows how motivated dancers are. Whatever life throws at them, they are still finding ways to stay fit and put content out.
"It has given me new motivation and shown me how passionate dancers are. It's nice to be part of that community, although I really miss the theatre. It's helping us to push the boundaries a bit more. The restriction of lock-down has helped people to be more creative."
Although it has been challenging at times, Devernay has managed to take positives from the pandemic.
She says: "I decided to use this time to breathe. I've been watching and learning from other ballerinas around the world and visualising other performances."
When asked if lock-down had reignited her love for live performance, she replies: "I think performing again on stage will make my passion stronger. I miss the smell, I miss the feeling of performing on stage, I miss the audience. The first show back will be quite emotional."
To support Scottish Ballet you can donate to the company via its website. 
Related Topics