ARTnews reported on 18 July 2022 that Swedish-born pop artist Claes Oldenburg had died at the age of 93 – he often worked in collaboration with his late wife Coosje van Bruggen.
Born in Stockholm, Sweden, Oldenburg first sold his artwork at the 57th Street Art Fair in Chicago. He sold five items for $25, per a 1987 report in the Chicago Tribune.
His relationship with Coosje was professional as well as romantic, and lasted over three decades; he had two children.
What do we know about Claes Oldenburg's second wife Coosje van Bruggen? When did they meet, where did they live, and when did she die?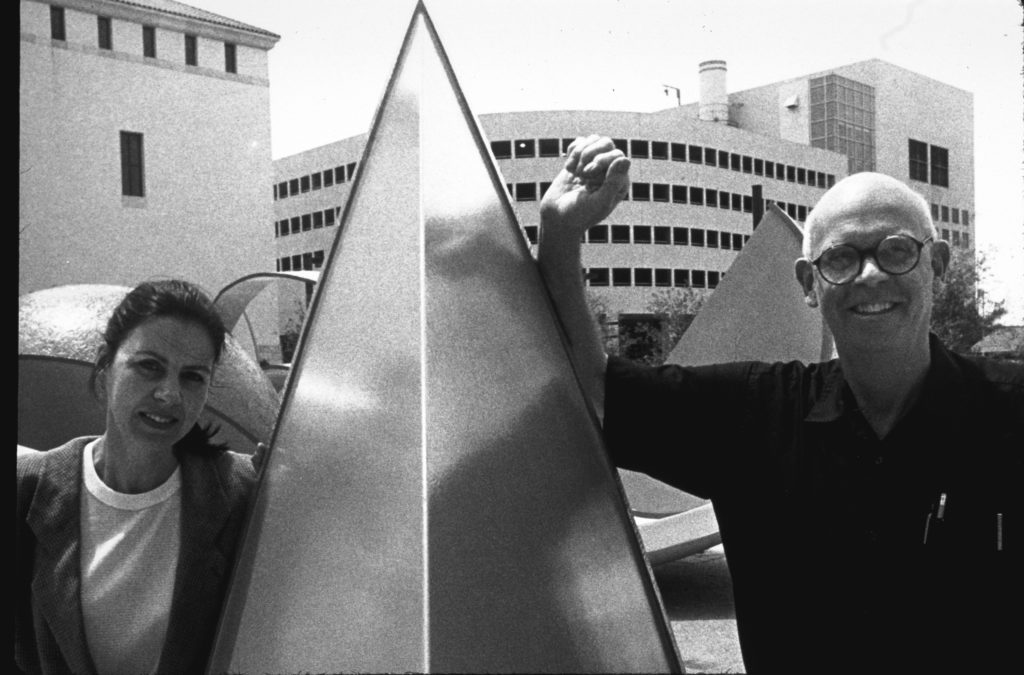 Meet Claes Oldenburg's wife and longtime collaborator Coosje van Bruggen
Born 6 June 1942, Coosje van Bruggen was a Dutch-born American sculptor, art historic and art critic.
She died in January of 2009 at the age of 66, per The New York Times. Coosje was about 13 years younger than her husband, who was born in 1929.
They were frequent collaborators, and worked together in 1976 before they married in 1977.
From 1981 – four years into their three decade-long marriage – Oldenburg officially signed all the work he did with both his own name and Bruggen's. Such was the intimacy of their collaboration.
Where was she from exactly?
Claes Oldenburg's wife was born in Groningen, the largest city in the north of the Netherlands, in Northwestern Europe.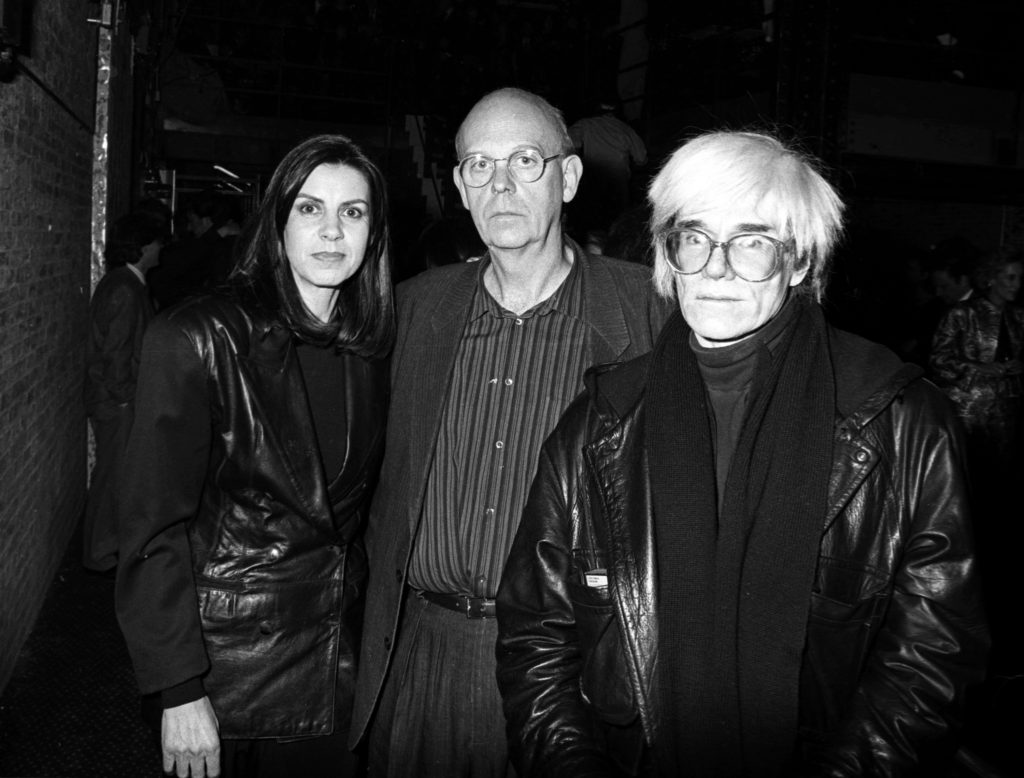 She studied art history there, and worked at the Stedelijk Museum in Amsterdam from 1967 to 1971.
Van Bruggen married her first husband Paul Kapteyn before leaving the Netherlands. They had two children together, Maartje Kapteyn and Paulus Kapteyn.
She spent time teaching at the Academy for Art and Industries in Enschede – also in the Netherlands – and moved to New York a year after marrying her second husband, Claes Oldenburg.
What were the first works Claes Oldenburg collaborated on with his wife Coosje van Bruggen?
They started working collaboratively in 1976. That year, van Bruggen helped Oldenburg install a 41-foot sculpture of a trowel, like the one below, in the grounds of the Kröller-Müller Museum in the Dutch city of Otterlo.
Their relationship grew into what Oldenburg called "a unity of opposites". That's according to the Los Angeles Times' obituary of the late Dutch scholar.
It also notes that, as the years passed, van Bruggen "played an increasingly prominent role in the 'Large-Scale Projects' that the couple produced as a team".
The obit quotes then-Museum of Contemporary Art curator Paul Schimmel as saying Coosje van Bruggen was "among the art historians most respected by artists".
"Thorough and rigorous, she left no stone unturned. She questioned everything. She was admired and, in some ways, feared a little because she didn't accept any assumption." He also added that she was "known for her almost scientific approach to looking at an artist's oeuvre."
What did she do outside of her collaborative work with husband Claes?
Coosje van Bruggen authored several scholarly books and essays on the oeuvres of such artists as Gerhard Richter, John Baldessari, Hanne Darboven and Bruce Nauman.
She also wrote about Frank O Gehry's Guggenheim Museum in Bilbao, northern Spain.
Throughout the 1980s and 1990s, she was an independent and influential critic and curator of art. She wrote for Artforum magazine from 1983 to 1988 and was a senior critic at Yale University School of Art in the mid 1990s.
She and her husband Claes Oldenburg lived in New York for many years. But they also spent time living in Los Angeles and in the Loire Valley of France. She died at the age of 66 at her home in Los Angeles, after a long battle with breast cancer.
Related Topics