Floyd Russ' new Netflix documentary series Untold started its weekly run on Tuesday with Malice At The Palace, featuring (among others) a Saginaw man named Charlie. What happened to Charlie Haddad on 19 November 2004 – and where is he now?
What happened to Charlie Haddad?
Charlie Haddad was one of three men – the other two being Alvin Shackelford Jr and Jeremy Handley – sentenced to probation and community service in March 2005 for the part they played in an infamous brawl between the Indiana Pacers and Detroit Pistons.
Haddad received a sentence of two years of probation and 100 hours of community service. Authorities at the time said he was "punched by two Indiana players".
NBA: What is JR Smith's net worth in 2021?
The fight erupted between players of the rival teams when Piston centre Ben Wallace was fouled by Pacers small forward Ron Artest. Wallace pushed back, and one thing led to another.
But the fight spilled over into the stands
The inter-team tussle was quickly nipped in the bud – but what happened next was much more consequential. 
In a 2019 piece on the now infamous brawl, Michigan Live quotes Haddad as saying: "Ron Artest laid down on the scoring table and another person threw a cup at him and it hit him, and he ran into the crowd and hit him and a few more players came in."
CELEBRITY: Meet Ernie Johnson's children and grandkids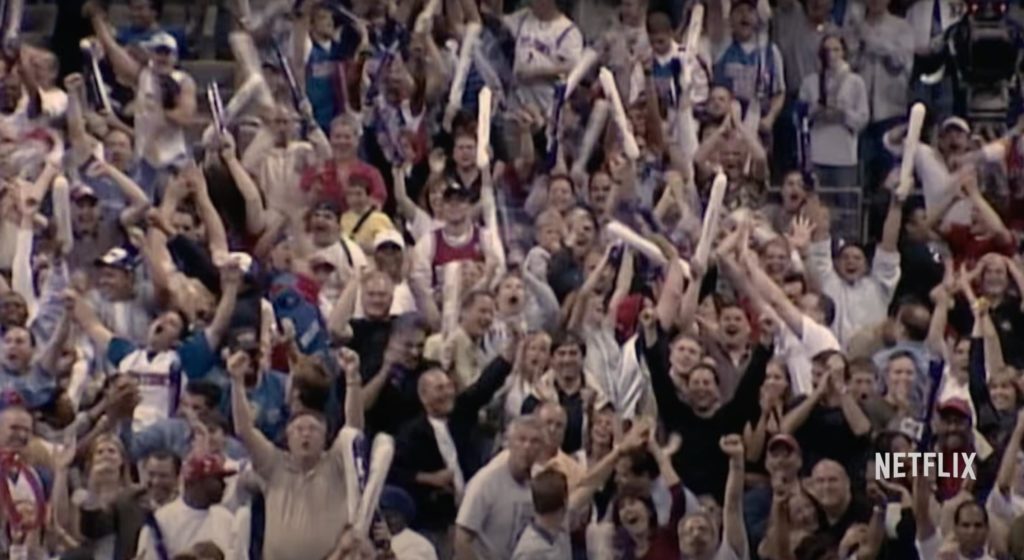 A fight ensued between players and fans. Then, in Haddad's words, "when (Artest) came back to the floor, he saw my friend AJ and paused and Artest swung at him".
"I saw it and dropped my drink and I broke it up and Anthony Johnson ran up and hit me a couple of times," Haddad said.
Where is Charlie Haddad now?
Assuming the Charlie Haddad in Untold: Malice At The Palace, from Saginaw, Michigan, is the same Charlie Haddad from Saginaw, Michigan, associated with this LinkedIn profile, he is currently president of a Big Fireworks store.
Big Fireworks designs, manufactures and distributes fireworks in the US. Haddad has held this position for more than 22 years. 
Untold: Malice At The Palace has been available to watch on Netflix since 10 August. The next four episodes will air at weekly intervals until 7 September.
CELEBRITY: When did Sarah Silverman date Jimmy Kimmel?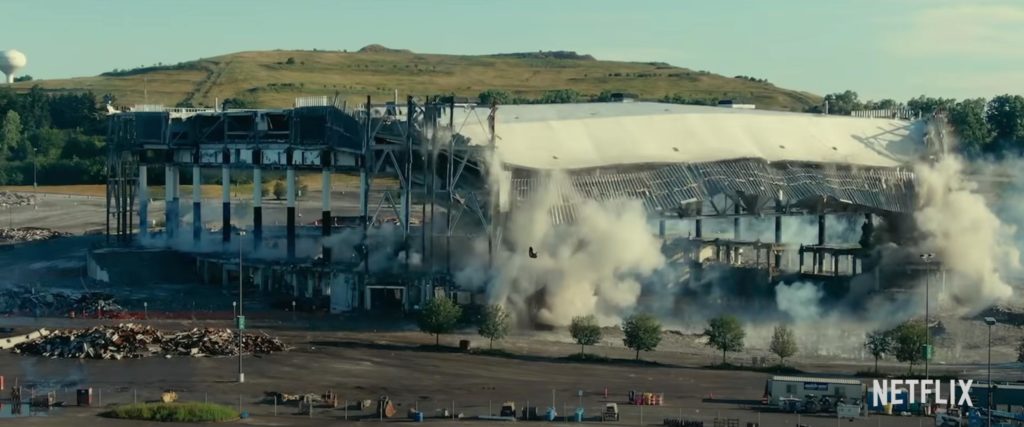 Already it has picked up very favourable reviews, with Rebecca Nicholson of The Guardian calling it "impeccably structured" and "personal but also broad".
Related Topics