San Francisco has a new district attorney (DA) on their hands at the prime age of 40, as Brooke Jenkins steps into the role this July promising "smart criminal justice reforms."
Already, Jenkins is shaking up the DA's office, firing 15 of her predecessor Chesa Boudin's staffers.
"Today, I made difficult, but important changes to my management team and staff that will help advance my vision to restore a sense of safety in San Francisco by holding serious and repeat offenders accountable and implementing smart criminal justice reforms," Jenkins said, as reported by the New York Post.
In light of her new role as district attorney, The Focus gets to know more about Brooke Jenkins.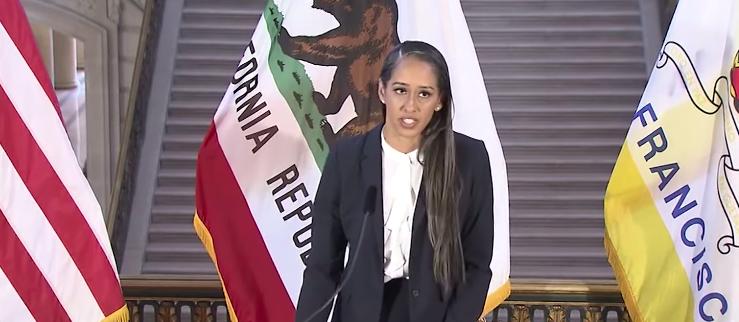 Who is Brooke Jenkins?
Brooke Jenkins is the newly-appointed district attorney of San Francisco.
Jenkins was raised in Union City, California by her single mother. Her father, who is from El Salvador, had to leave the United States as his student visa status expired.
After graduating from Berkeley with a Bachelor's degree, Jenkins went on to receive a Juris Doctor from the University of Chicago Law School. She graduated with her JD in 2006, when she was around 24 years old.
Jenkins worked in corporate law before transitioning to the district attorney's office. Jenkins worked for San Francisco's DA for more than seven years. Whilst there, spent time prosecuting misdemeanours, domestic violence, homicides and also serving as the former lead hate crimes prosecutor, as reported by the San Francisco Chronicle.
TRENDING: Sesame Place responds to racism accusations after Rosita video goes viral
Jenkins becomes District Attorney age 40
Brooke Jenkins steps into the role at the age of 40, as reported in her New York Times interview earlier this month. She assumed office on 8 July 2022, having been appointed by Mayor London Breed.
There are currently over 29,000 district attorneys serving in the United States, with the average age of 46 years old according to Zippia's report. This makes Brooke Jenkins not far off the average. Her predecessor, Chesa Boudin, is currently 41 years old.
Zippia also reports that California is the best state for district attorneys to live.
About Jenkins' journey to her new DA role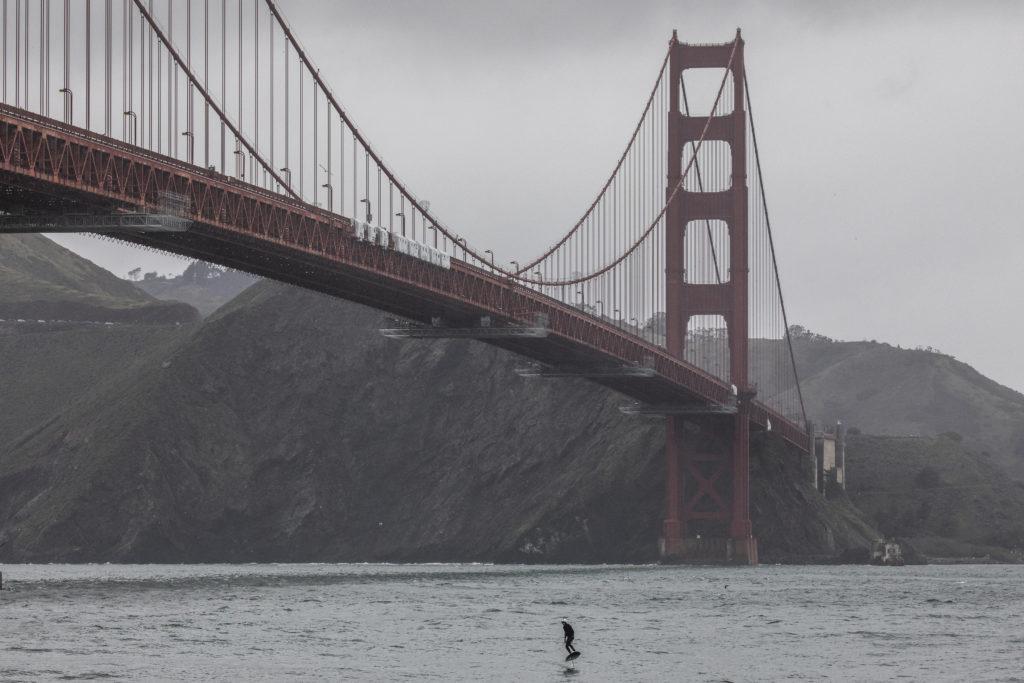 Brooke Jenkins steps into the role of San Francisco's top cop one month after her progressive predecessor was ousted by the public. Jenkins helped lead the recall of Chesa Boudin, as reported by the New York Times.
Jenkins had served under Boudin, but their professional relationship soured over differences in opinions, leading to Jenkins' resignation back in October 2021. They reportedly clashed over Boudin's management style and supposedly lax attitude towards criminals.
This summer will see Brooke Jenkins assume the role of district attorney, although it remains unclear how long she will inhabit this role. Jenkins will serve as DA until November of this year. Then she'll run in a special election to determine who will complete Chesa Boudin's term through 2023. It is unconfirmed as of yet whether Chesa Boudin will run for DA again.
CULTURE: Oskar Sala's work permitted during WW2 despite ban on electronic music
Brooke Jenkins keeps family life private as she steps into new public role
Like many figures in the public eye, Brooke Jenkins has made the decision to keep her private life just that: private.
Attention has turned to Jenkins' family since her appointment as DA, although we know few details about them. NBC Bay Area confirmed the family are based in San Francisco. They also reported Jenkins has a husband, two children, and a stepdaughter.
However, in her appointment speech, Brooke Jenkins shared some tragic personal details about her family. She spoke of the tragedy of losing her son:
"In 2013, my husband and I became pregnant with our first child who we found out was a little boy. Our son, who we named Justice, was born later that year and tragically died shortly after. It was in the search for my life's purpose after the death of my son that I decided to become a prosecutor."
For immediate grief support, call 1-800-221-7437 First Candle. Counsellors are available 24/7. For families who have suffered the loss of a baby through miscarriage, stillbirth, or early infant death. A community for anyone who experiences the tragic death of a baby. You can also get in touch with SupportingMamas here.