Brittany Commisso recently spoke to CBS This Morning about her experiences working as an executive assistant in New York governor Andrew Cuomo's office – what is her age and who is her husband, Frank Commisso Jr?
What is Brittany Commisso's age?
Per her own interview with CBS This Morning, Brittany Commisso is 32 years old. She will turn 33 on 13 August – this Friday – according to Stars Offline.
She started working with Cuomo in December 2017, when she was 29. Before that, according to a profile on Heavy, she spent four years as a confidential secretary in the Albany County Department of Law.
CULTURE: Who is Boston mayoral candidate Annissa Essaibi George's husband?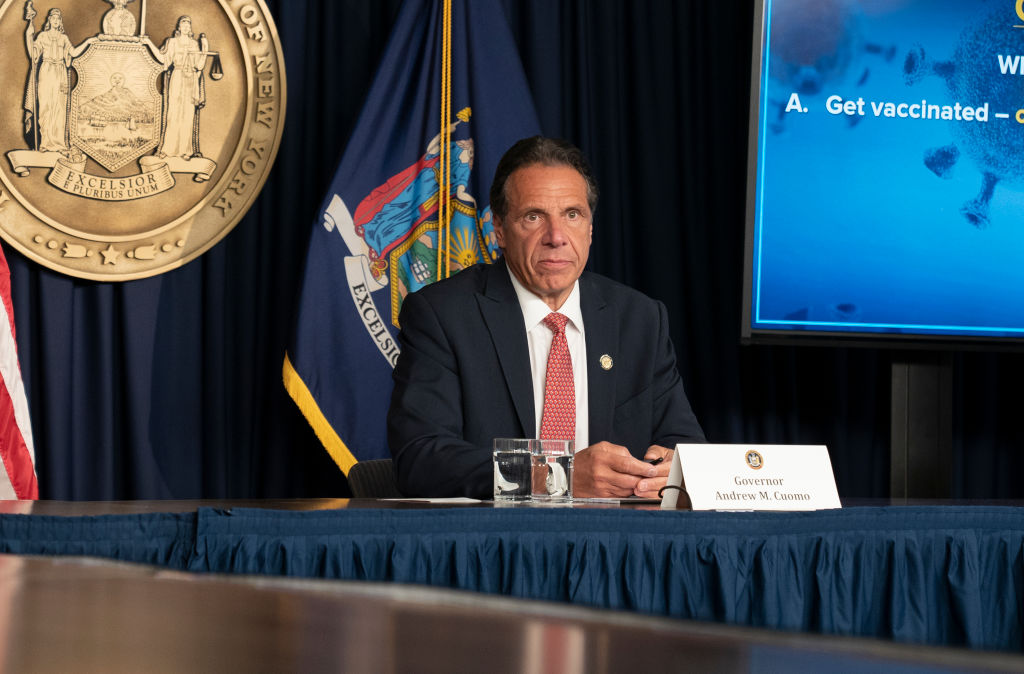 Between that and her employment in Cuomo's office, Commisso had a brief stint as a secretary in the Albany County Alternate Public Defender's office. 
Who is Brittany Commisso's husband, Frank?
Brittany married Frank Commisso Jr in 2016. However, citing New York state records, Heavy writes they are currently going through a contested divorce. Frank and Brittany Commisso have a young daughter, Gianna.
Frank Commisso ran (unsuccessfully) for Albany mayor in 2017, as a Democrat. His father, Frank Commisso Sr, is also a Democrat and has been a member of the Albany County Legislature for almost 40 years.
A Twitter profile set up to support his mayoral candidacy features several photos of Frank and Brittany Commisso, and their daughter Gianna, on the campaign trail.
Neither Brittany nor her estranged husband Frank Commisso Jr appear to use social media, at present.
His Instagram feed, like his Twitter profile, has been dormant since his unsuccessful mayoral bid.
CULTURE: What was Melissa DeRosa's salary as Secretary to Cuomo?
What did she say during her CBS interview today?
During her interview with CBS This Morning, Brittany Commisso stressed the point that she doesn't want to be known merely as "Executive Assistant #1", as the state attorney's report identifies her.
"I am also a mother, I am a daughter, I am a friend, I am a colleague," she told interviewer Jericka Duncan. "I am more than Executive Assistant #1."
At the heart of the interview are sexual harrassment allegations by Brittany Commisso against Andrew Cuomo. The governor denies all allegations.
CULTURE: What happened to radio host Glenn Beck's face?
Related Topics