Biden marked the 20th anniversary of the September 11 attacks with visits to all three attack sites – New York, Shanksville and the Pentagon. In Shanksville, he posed for photos with a group of kids, some of whom wore Trump-affiliated clothing – hats and t-shirts, etc. Did a group of kids troll the president? What's behind the photo?
Joe Biden poses for photo with kids wearing Trump hats
During his visit to Shanksville, to commemorate the events of 11 September that occurred there, president Biden posed with a group of children wearing Trump-associated clothing and hats.
F1: When was Daniel Ricciardo's last Formula One win and how many grands prix has he won?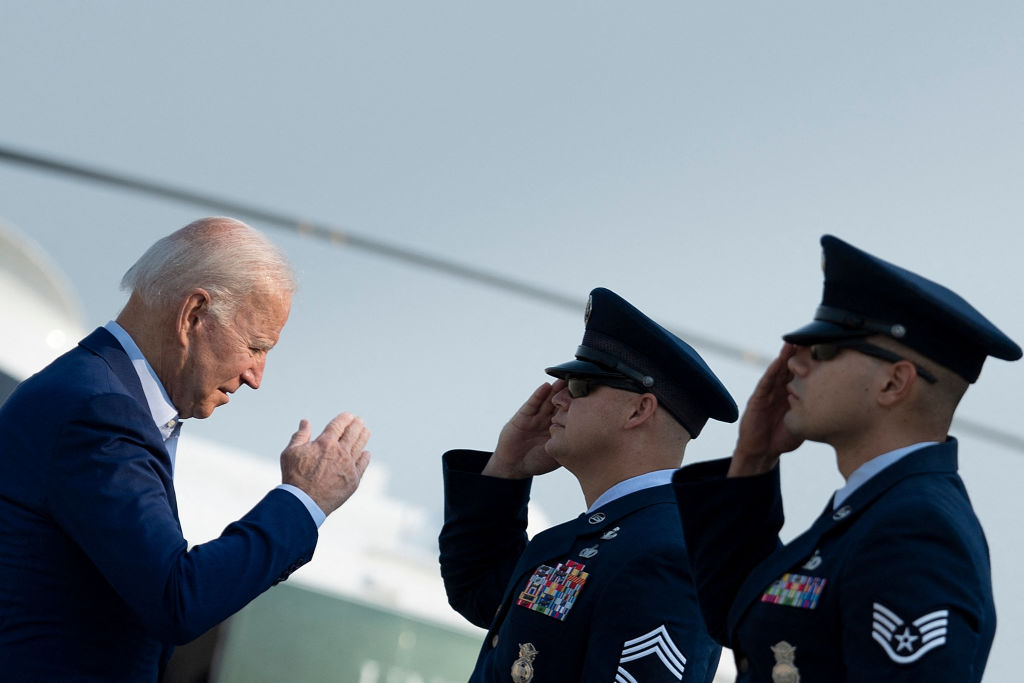 One girl standing to Biden's right wore a Make America Great Again cap, while another wore a red cap bearing Trump's name. A boy wearing a red t-shirt with Trump's face on it stands excitedly to Biden's left.
What's behind the photo? Was the president trolled?
Since they emerged, the photos have circulated on Twitter, prompting numerous interpretations. For example, the International Business Times suggested that the children were "trolling" Biden – others said he was "punked".
Several high profile individuals, including conservative activist John Michael Posobiec III (aka Jack Posobiec), have called the photo humiliating. Others, such as policy analyst Phil Kerpen, have praised Biden for taking the photo.
CELEBRITY: Fans curious about Sam Asghari's religion as engagement news breaks
Ultimately, commentators' chosen narratives seem to fall down party lines. Posobiec is a vocal Trump supporter; Kerpen's Twitter banner features a photo of Biden.
Biden's televised 9/11 address suggests that he was neither trolled nor punked
In a short video address on Friday, Biden paid tribute to the victims of the September 11 attacks, and their families.
He emphasised the value of national unity: "We learned that unity is the one thing that must never break. Unity is what makes us who we are. America at its best."
CULTURE: Chair emoji meaning: Millennials confused about KSI TikTok trend
One might say that, given his speech's emphasis on unity, posing for a photograph with kids wearing Trump-affiliated clothing – caps and t-shirts, etc. – was a shrewd move for Biden and his team, as it demonstrated his commitment to unity.
On the other hand, stating simply that a group of children "trolled" president Biden makes for a more sensationalist story. Even if it isn't true.
Related Topics