US president Joe Biden signed the Inflation Reduction Act into law on Tuesday (August 16, 2022), prompting former POTUS Barack Obama to tweet it's a "BFD" – meaning what, exactly?
The Inflation Reduction Act of 2022 is a US law that aims to curb inflation by reducing the national deficit, lowering prescription drug prices and investing in domestic energy production.
It is due to raise $737 billion. The spending it covers includes $369 billion on energy and climate; $300 billion on deficit reduction; three years of subsidies for Affordable Care Act premiums; and more.
But surely all that is by the by if you don't know what Obama means by tweeting it's a "BFD" and where the meme comes from in the first place?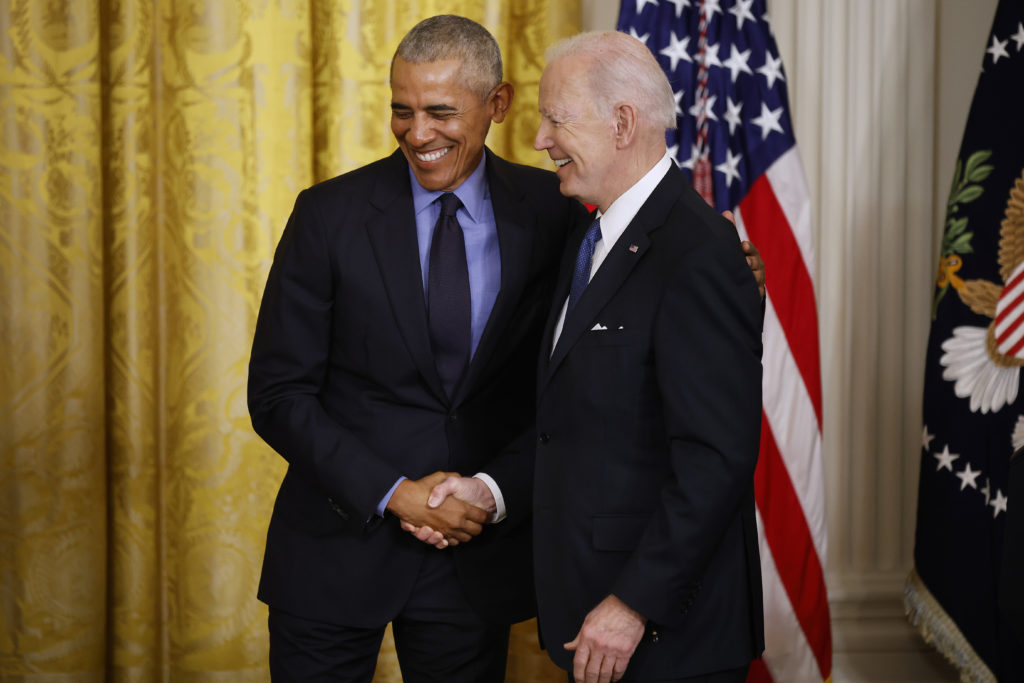 'BFD' meaning explained amid Obama and Biden tweets
"BFD" is an acronym meaning "Big F***ing Deal." Or, in politer context, "Big Freaking Deal."
In using it this week, however, Obama was making a reference to one of the more amusing moments in American political history.
In 2010, when Obama was president and Biden vice-president, the latter was caught on a hot mic – meaning a mic that was turned on that he was unaware of – telling the president signing the Affordable Care Act, aka ObamaCare, was a "big f***ing deal."
The gaffe went down in the annals of US political history. CNN has a video of it on YouTube you can watch here. You can find more "hot mic moments" here.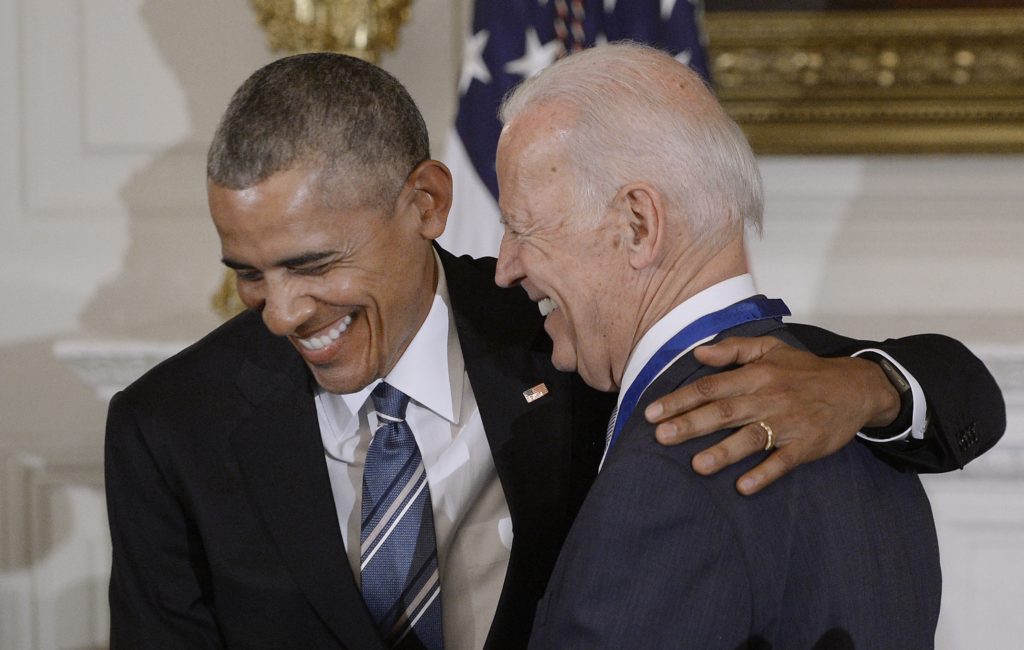 Biden brought up his 'BFD' moment at an event earlier this year
In May, Obama visited the White House for an event focusing on the Affordable Care Act.
Before leaving the podium to sign an executive order, Biden reminded the former president the microphone was on, recalling what had happened 12 years prior.  
"Now, I'm gonna sign an executive order," he said, as quoted by The Hill. "And, Barack, let me remind you: It's a hot mic."
Obama made a reference of his own, describing the Act as a "pretty big deal." He added he was quoting "a famous American" in making the remark.
Obama calls Biden's Inflation Reduction Act a big deal
On Tuesday, Biden tweeted the Inflation Reduction Act "is now law." 
"Giving Medicare the power to negotiate lower prescription drug prices," he wrote. "Ensuring wealthy corporations pay their fair share in taxes. And taking the biggest step forward on climate in our history." 
Obama retweeted Biden's tweet, meaning it was seen by the former POTUS' 132.5 million followers (compared with Biden's 24.5 million), adding the following: "This is a BFD." Biden thanked him for his support.
He 'said the thing'
"He said the thing!" one Twitter user commented following the interaction between the two figures. "Best exchange of the year! Congrats!!!" wrote another.
"I understood that reference," wrote one, to which another replied, "Me too. Big Fine Deal. Right?" Basically, the jokes have been off the charts.
The Inflation Reduction At of 2022 began life as the Build Back Better Act. Kentucky Democrat John Yarmuth introduced it to the House on September 27, 2021.
It aims to raise money from prescription drug price reform, a selective minimum corporate tax rate of 15 per cent, increased tax enforcement and a one per cent excise tax on stock buybacks.
Related Topics