Xochitl Gomez attended the Shang-Chi premiere last night and fans are already getting excited about her part in the Doctor Strange sequel Doctor Strange In The Multiverse Of Madness. We introduce you to Xochitl Gomez: all about her age, height, career and new marvel character, America Chavez.
Meet the actor behind Marvel's newest teen hero
Xochitl Gomez, also known as Xochitl Gomez-Deines, is an LA-based actor of Mexican heritage.
She is currently signed to The Savage Agency and began her acting career through amateur musical theatre productions when she was only five. Gomez got her first paid commercial and small television parts at the age of ten.
The name Xochitl has Aztec origins. It means 'flower' in Nahuatl, which is an ancient language from Central America.
She is best known for her work as Dawn Schafer in The Baby-Sitters Club on Netflix, as well as Young Ana in Gentefied.
Gomez has also appeared in TV series You're The Worst, as well as the film Shadow Wolves. She also first worked for Disney in the show Raven's Home in 2018.
Who is Xochitl Gomez? Age, height and career explored
Xochitl Gomez was born on 29 April 2006, making her age 15 at the time of writing. The young actress stands at 5ft 4in or 1.62m in height.
Gomez recently celebrated her quinceañera – traditionally a Latin American coming-of-age party with a huge guest list – in a more subdued, covid-conscious style, which saw her kitted out in a full ball gown and crown skateboarding down the streets of LA.
TV: Fans react to White Lotus' 'deliciously eerie' soundtrack
Meet Xochitl Gomez' Marvel character America Chavez
Xochitl Gomez will be making her main appearance as America Chavez in Doctor Strange In The Multiverse Of Madness directed by Spider-Man director Sam Raimi.
MOVIES: Is the movie Flag Day based on a true story?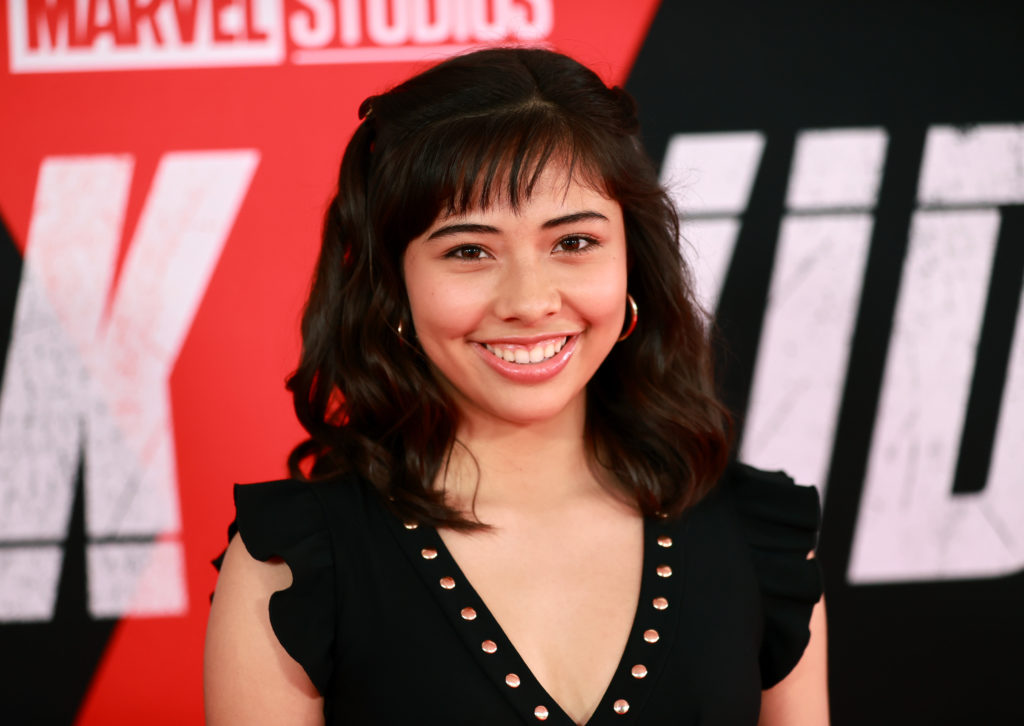 America Chavez is also known as Miss America. The character debuted in the comics in July 2011, and comes from a dimension named the Utopian Parallel, which contains only women.
However, when Chavez was only six years old her world began to crumble as black holes appeared and it was pulled into many areas of the multiverse. She was the only one to survive the cataclysmic event because of her super powers.
According to the official Marvel site America Chavez:
"Often challenges authority and keeps others at arms' length. She has a strong independent streak, which makes her less quick to gel into the team dynamic with the others."
Her powers include superhuman strength, incredible speed and durability. She can also fly and open inter-dimensional portals to other worlds, fitting in perfectly with the new focus on the multiverse.
We can't wait to see Doctor Strange In The Multiverse Of Madness when it drops in theatres on 23 March 2022.
Related Topics