Ali Stroker and her husband David Perlow are expecting – she revealed the news over the weekend, prompting some to reflect on why Stroker is in a wheelchair.
"The newest member of the team is arriving in November!" she announced on Instagram Saturday. "A dream come true!!"
She shared two images as part of the announcement. In one, she and her husband beam at the camera; the other shows an ultrasound image of the baby in her womb.
In 2016, Ali Stroker made history by becoming the first performer in a wheelchair in a Broadway show – what happened to her in order for her to require the use of a wheelchair, and how old was she?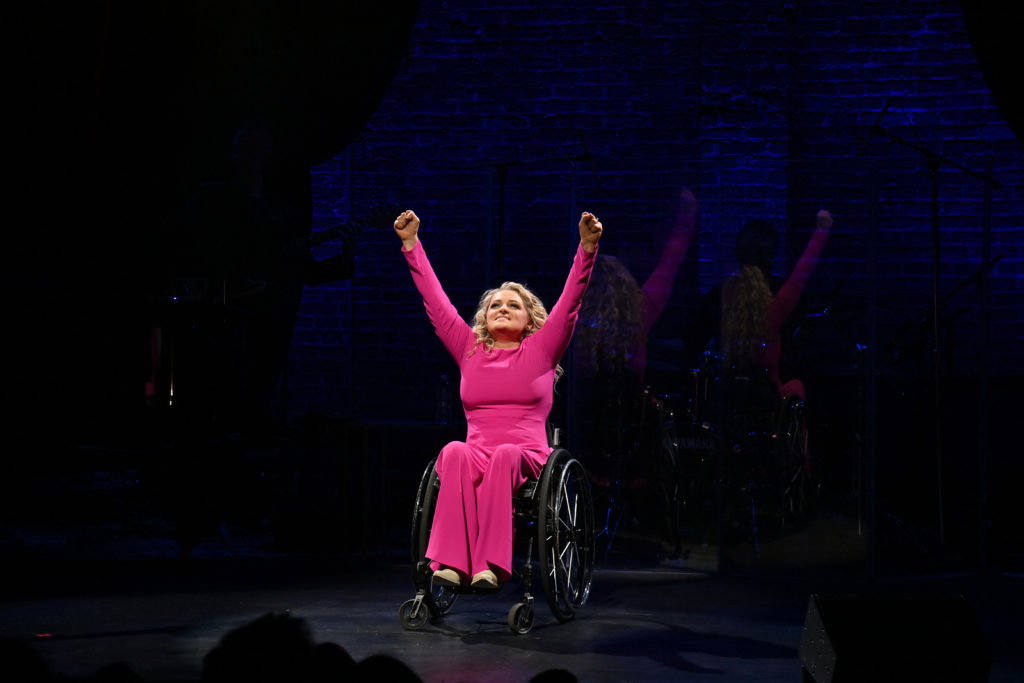 Why is Ali Stroker in a wheelchair? Broadway star reveals pregnancy
When Ali Stroker was two years old, she suffered a spinal cord injury in a car accident. It left her paralyzed from the chest down and unable to walk. 
She's been in a wheelchair ever since.
"It's sad but not sad," Patch quotes her as saying. "Most people are afraid of the unknown. But [afterwards] my parents and I were like, 'We have to find a way to make this work.' That's my strategy every day of my life."
She says she feels fortunate to have grown up within such a "supportive community". She's from Ridgewood in New Jersey. "All of my life, my family and I have been surrounded with love and care from the town, and we are so grateful for that."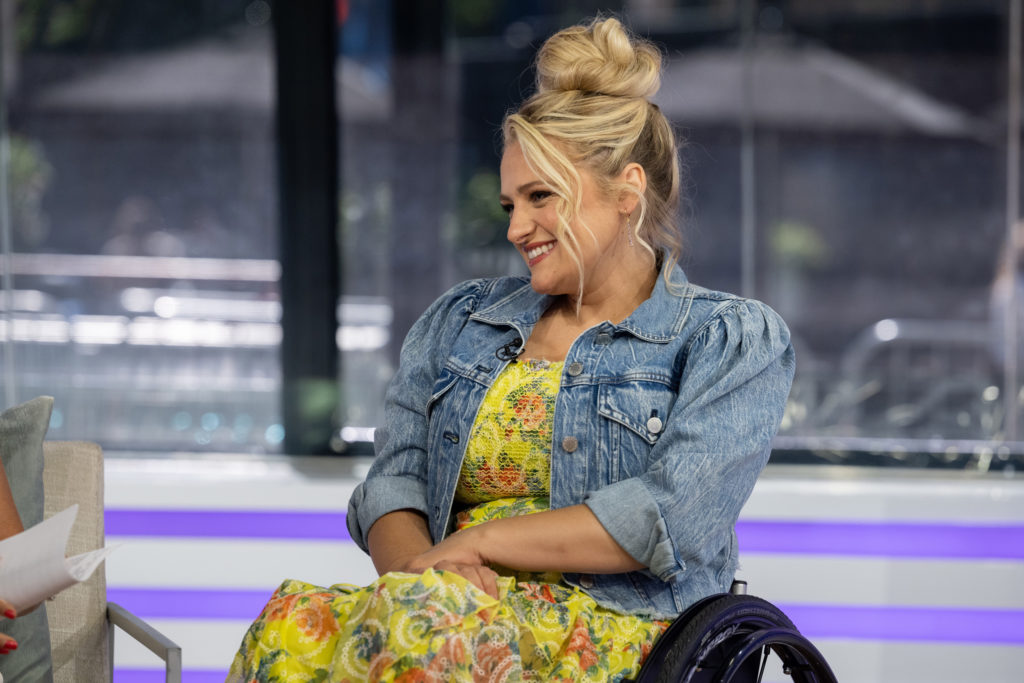 How did being in a wheelchair affect Ali Stroker's passion for musical theatre?
Parade wrote in 2016 – the year Stroker became the first performer in a wheelchair in a Broadway show – that Ali's life took a "radical turn" the summer she was seven.
Her next-door neighbor was directing a backyard production of Annie. They cast Stroker in the titular role. 
"It was a really special summer", the outlet quotes Stroker as saying. "I remember my life beginning. I felt like my identity was around my wheelchair for so long.
"Once I started performing I was someone else. I could be an actress and singer and not just a girl in a wheelchair."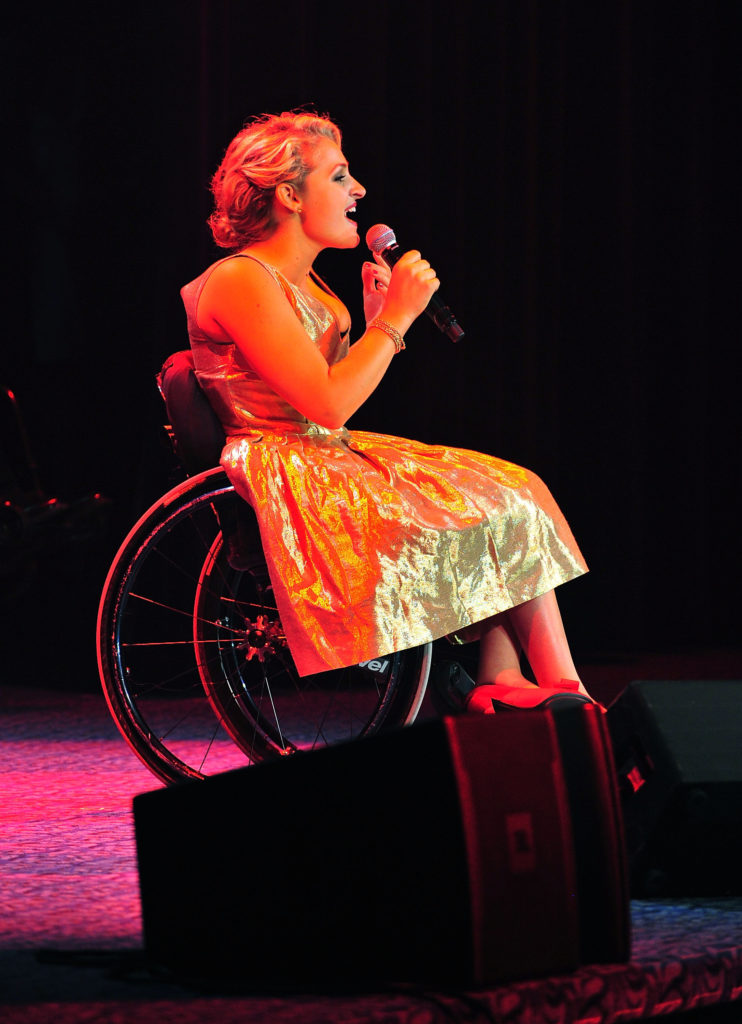 She's also the first wheelchair-using actor to win a Tony Award
Ali Stroker starred in Spring Awakening, which opened in September 2015. It was a critical hit and thrust Stroker into the limelight.
"I have lived my entire life needing to be creative to solve problems for my wheelchair", Parade quotes her as saying, on the subject.
"I bring that into the production as well. Also, because of my unique experience living in a chair, I give something different to a character, a unique perspective."
Spring Awakening received three Tony Award nominations, including Best Revival of a Musical. A few years later, she became the first Tony award-winning actor in a wheelchair.
What happened to Ali Stroker's brother Jake in the car accident that left her in a wheelchair?
Ali grew up in Ridgewood, New Jersey with her two parents, Jody and Jim, her brother Jake and her sister Tory.
The car accident that resulted in her spinal cord injury also involved her older brother Jake. Jake also suffered injuries, although not as severely as his sister.
According to a report in The Montclair Dispatch, Jake Stroker "came out of a coma seven days later with an IQ of 73". Ali lost control and feeling in 88% of her body.
However, Ali Stroker's brother Jake was able to play varsity basketball and golf in high school. He graduated from Farleigh Dickinson University, with honours.
Related Topics