A shocking video of an alligator which had been consumed by an 18ft Burmese python has gone viral thanks to geoscience star and model, Rosie Moore.
Moore shared a clip of the deceased animals to Instagram, not expecting the video to gain much traction, as she relayed to the Daily Mail. The gruesome clip shows Moore, 26, performing an autopsy on the python to discover what was trapped in the giant snakes stomach.
While all eyes are on the alligator and the 18ft python, some internet users have been curious to know more about Rosie Moore, the geoscientist behind the viral clip.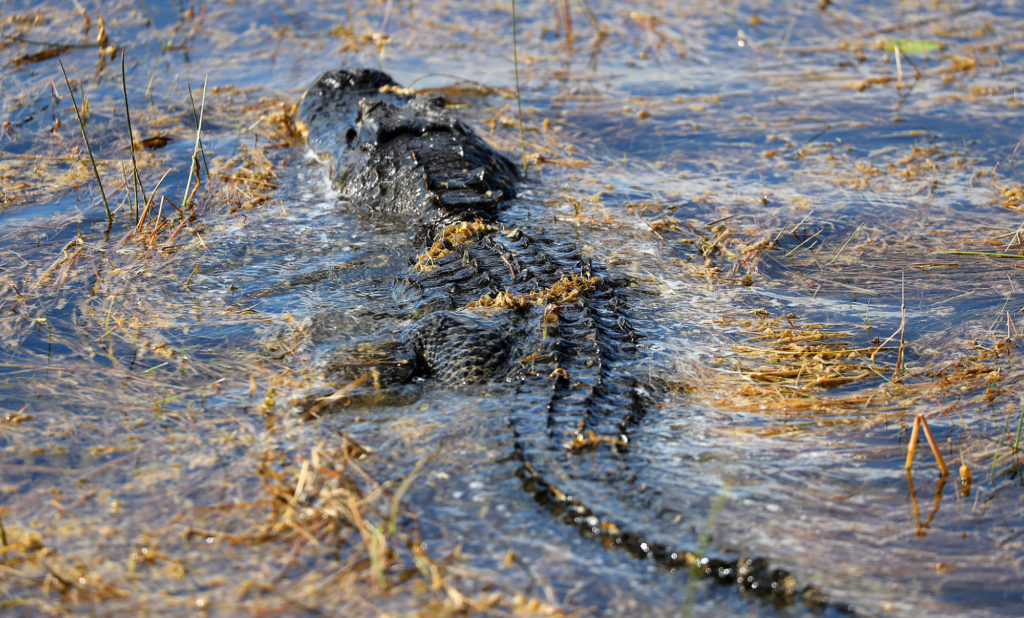 Who is Rosie Moore?
Rosie Moore is a 26-year-old geoscientist and model based in Florida. Moore holds a Masters degree in Geosciences and is also a qualified master freediver.
Moore sheds light on the nature of her field work on TikTok, where she posts clips from research trips and herping ventures. Herping is the act of searching for amphibians and reptiles, making Florida one of the perfect places for the activity.
You can find out about Rosie Moore's work by following her TikTok @rosiekmoore and Instagram, which is under the same handle.
Rosie Moore on breaking science stereotypes
Not only does Rosie Moore do work as a scientist, she also works as a freelance model. Speaking to the Daily Mail, Moore explains that she got into modelling two or three years ago, working freelance on weekends.
Moore now wants to use her modelling snaps to break stereotypes of women in science.
"In media, female scientists are often portrayed as the shy, dorky characters. I think it's important for young women to see that is not the case, and that being a scientist can actually be a cool thing to aspire to be," Moore told the publication. "In that sense, I think I do a decent job of showing off both sides of my life and maintaining my feminine qualities while still being able to put my field gear on and go out and get dirty for some data collection."
What a career in geoscience means
If you're new to the term geoscience, then here's what you need to know. Geoscience, unlike geology, focuses on studying the delicate environmental systems of planet Earth. Rather than looking below the surface, geoscience studies the Earth and its resources to learn from it and predict what the environmental future holds. It is also known as Earth Science.
Geoscience includes all fields of natural sciences related to our planet. It deals with the physical, chemical, and biological linkages of Earth's four spheres: biosphere, hydrosphere, atmosphere, geosphere.
According to the University of Texas at Austin, a degree in geoscience can land you a number of careers. Geoscientists have worked in climate modelling, environmental remediation, ocean and planetary sciences, as well as a number of other jobs.
For Rosie Moore, specializes in geospatial technology and human environmental interactions.
Rosie speaks on the problems Florida's ecosystem faces with python population
Rosie Moore used the opportunity her viral clip offered to speak on the real danger Florida's wildlife is facing with the increasing population of Burmese pythons.
These pythons are an invasive species that have been damaging Florida's delicate wetland ecosystem for decades. With no natural predators and incredibly long lifespan for reptiles, Burmese pythons are dominating the glades. Venomous lionfish are another invasive species Florida's ecosystem is having to deal with.
"Due to the the subtropical environment of South Florida, paired with the Burmese pythons long life span and rapid reproduction, these snakes have successfully invaded ecologically sensitive areas such as Everglades National Park. This poses a threat to a variety of wildlife, due to the pythons wide dietary preferences," Moore wrote in her viral Instagram post.
"Burmese pythons are required to be euthanized in Florida. This Python was euthanized by those who found it, and turned over to a research lab for necropsy and scientific sample collection."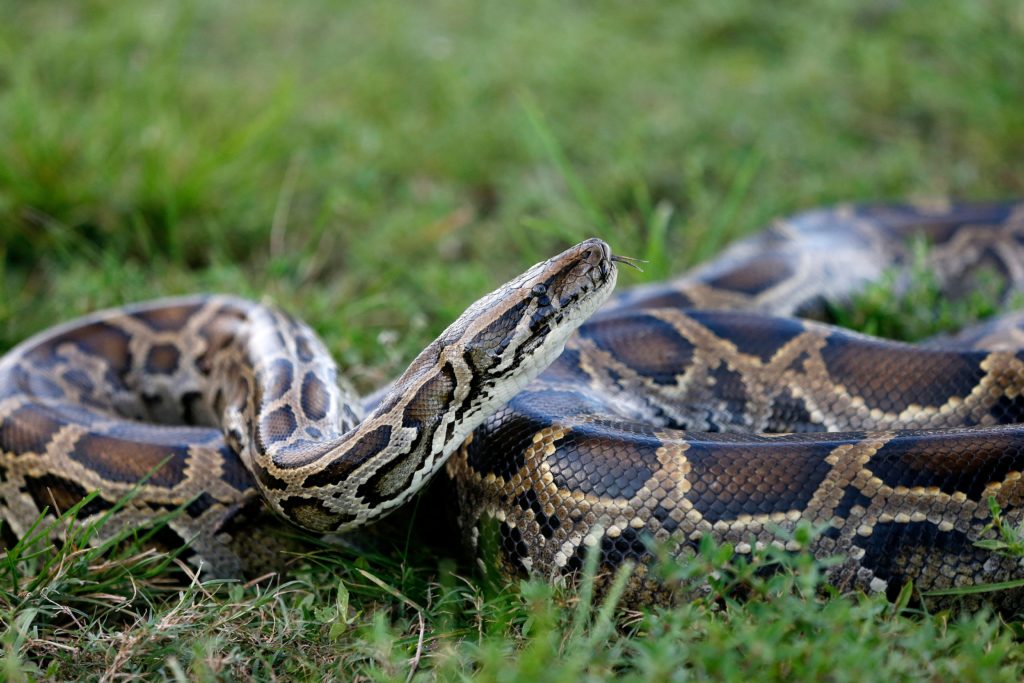 Related Topics