Former NFL coach and player Tony Dungy and wife Lauren appeared on the Today show this week, with some now curious to know more about the retired footballer's other half.
The couple joined the Today hosts on Tuesday (August 9) as they promoted their new book Uncommon Influence: Saying Yes To A Purposeful Life.
Following their appearance, some are curious to know more about Tony Dungy's wife, Lauren, including her age and career. Let's get to know her a bit better…
Meet Lauren Dungy: Age and career explored
Lauren Dungy, 65, hails from Pennsylvania, but she and her retired NFL coach husband now call Tampa, Florida home, where they live with their 11 children.
As well as being a mom to their 11 children, some of which are adopted while others are fostered, Lauren is a former elementary school teacher but now uses her years of experience in education as a Sunday school teacher and serves as staff of The Central Tampa Baptist Church.
She is also the vice president of The Dungy Family Foundation, a non-profit she and her husband founded, which aims to help out local communities. 
Lauren is a part of another of her husband's projects, iMom, where she is an ambassador. iMom is an outreach of her husband's organisation Family First that has a focus on guidance and support on "parenting, marriage and relational truth."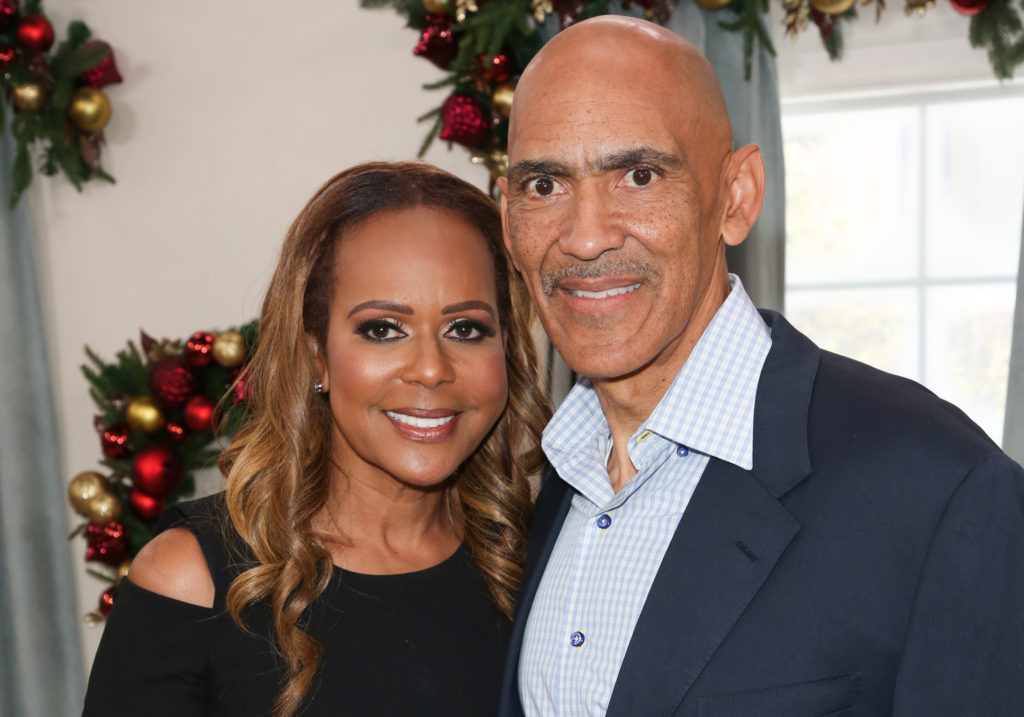 Lauren and husband Tony have been wed four decades
The couple first crossed paths in Pennsylvania after Tony had given a speech at a local church.
Tony and Lauren, who was then a high school teacher, were introduced by the church's reverend at the time, who also went on to marry them less than a year later.
The couple wed on June 19, 1982, and this year celebrated their 40th wedding anniversary together.
Commemorating their anniversary, which also fell on Father's Day, Tony shared a throwback picture from their wedding as well as a more recent photo of them together:
Couple have co-authored several books together
This week Tony and Lauren appeared on the Today show as they discussed their new book Uncommon Influence: Saying Yes To A Purposeful Life.
The new release was co-authored by the couple and sees the married duo discuss a fulfilled and purposeful life.
It is one of several books they have worked on together, having previously released a series of children's books as well as their 2014 memoir Uncommon Marriage: Learning About Lasting Love And Overcoming Life's Obstacles Together.
Reflecting on the writing process on the Today show, Lauren agreed it's a "labour of love," as she added: "It's a lot of work, but we enjoy that process."
Related Topics