Who is Lorenzo Lamas's fiancée, Kenna Scott? The actor, 63, is reportedly engaged to the former model, and broke the news to fans today. On Instagram, he posed alongside Scott, whose online moniker is "Nerdy Blonde".
According to Nevada's KTVN news outlet, model and businesswoman Kenna Scott, whose Twitter bio is Nerdy Blonde and Instagram handle – @nerdigram, has been dating Lamas for just under a year.
Who is Lorenzo Lamas?
Best known for his ongoing nine-year roles in Grease, The Falcon Crest and Renegade, the 63-year-old comes from a family of well-known actors, including his mother Arlene Dahl and father Fernando Lamas.
As well as being a successful actor, Lamas is a certified pilot and flight instructor and uses his skills for charitable efforts. Lamas volunteers as a pilot providing free air transportation to medical facilities.
The actor hopes his sixth marriage will be The One, as he seems to have had spells of bad luck in his dating life. His first marriage, to Victoria Hilbert, only lasted a year. However, his second marriage, to publicist Michele Cathy Smith, resulted in two children: son Alvaro Joshua ("AJ"), born 1983, and daughter Shayne, born 1985.
Lamas's daughter, Paton Lee was born in 1988, from his marriage to actress Daphne Ashbrook. However, that marriage ended shortly and, in 1989, Lamas married his Renegade co-star Kathleen Kinmont. Kinmont and Lamas called it quits in 1993.
In total Lamas has six children from his five previous marriages: five daughters and one son.
Who is fiancée Kenna Scott, aka 'Nerdy Blonde'?
Born and raised in Idaho, Scott moved to Los Angeles to pursue a modelling career, appearing for campaigns including Guess Jeans and Emporio Armarni.
Along with her modelling career, Scott – whose age is estimated by some sources to be 36, though she hasn't confirmed it – has also owned and managed startup companies and works as a freelance copywriter.
Calling herself "The Queen to the Renegade" on her Instagram bio, the former model appears to be a mother of two boys but does not frequently post pictures with her family. In fact, her IG profile is now set to private.
How did Kenna and her future husband meet?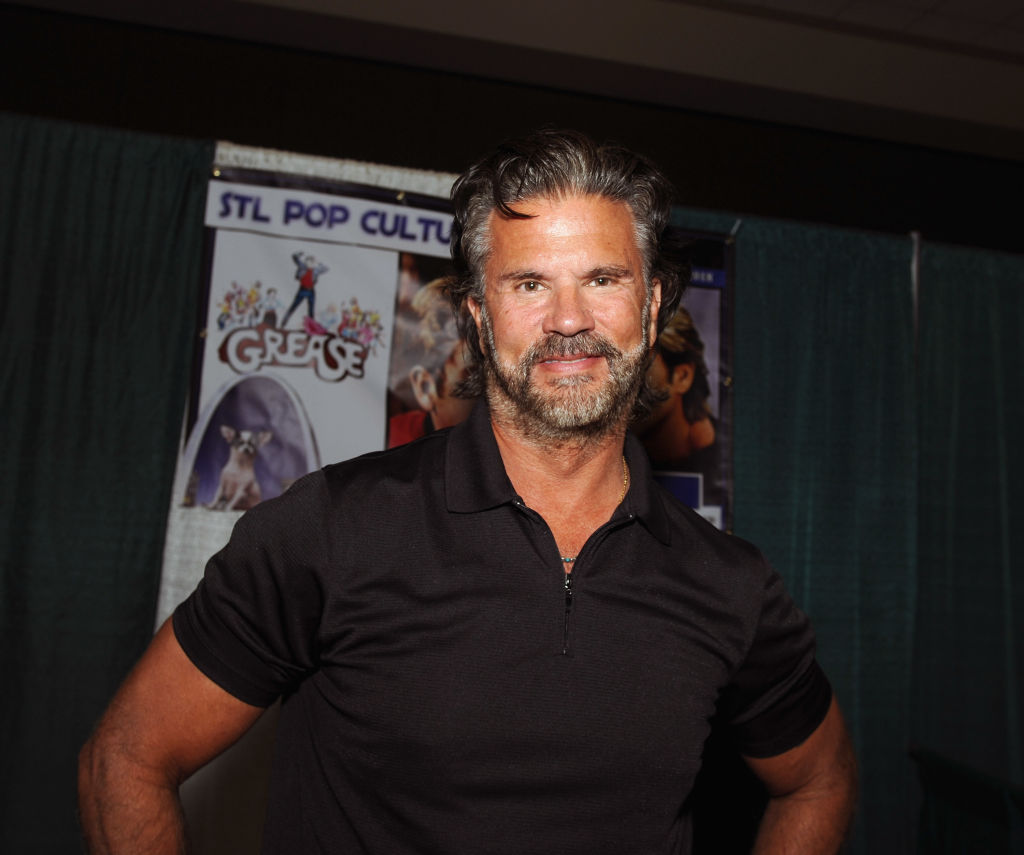 The pair reportedly met in April last year (2020) through Lamas's godmother – Francesca Daniels.
After dating for around ten months, the actor popped the question in Las Vegas on 11 February, just before Valentine's day.
Releasing a statement regarding his engagement to Scott, Lamas said: "The last 10 months with Kenna have been the most romantic months of my life and we have fallen deeply in love. It is a love like no other and we look forward to the day we become husband and wife. Sometimes love waits for the stars to align and two soul paths to intersect. We are ecstatic!"
Fans react to the engagement news
Following a post by Lamas on his Instagram, featuring Kenna Scott and her two sons during Fourth Of July celebrations, the comments have been nothing but positive and celebratory.
Comments ranged from fans congratulating the pair and expressing their happiness to mentions that Lamas could be a good role model for Scott's children.
Related Topics