400m hurdler Karsten Warholm smashed his own world record to claim the gold medal in Tokyo. The Norwegian is quite the character away from the track, and people naturally want to know more about Karsten Warholm's girlfriend, who has overcome her own battle.
Karsten Warholm wins 400m hurdles gold, sets new world record
Norwegian Karsten Warholm is the new 400m hurdles Olympic gold medallist after a superb run in Tokyo.
The 25-year-old also set a new world record, finishing in 45.94 seconds. That time slashed his previous world record by over seven tenths of a second.
Immediately after, the runner ripped open his shirt in celebration, declaring his performance to be possibly the "perfect race."
"You know the cliche that it hasn't sunk in yet? I don't think it has but I feel ecstatic," Warholm told BBC Sport.
"I can't believe the time, it's so fast! A lot of the time I am asked about the perfect race… I said it didn't exist, but this is the closest I've ever come.
Rai Benjamin of the United States came in second in 46.17.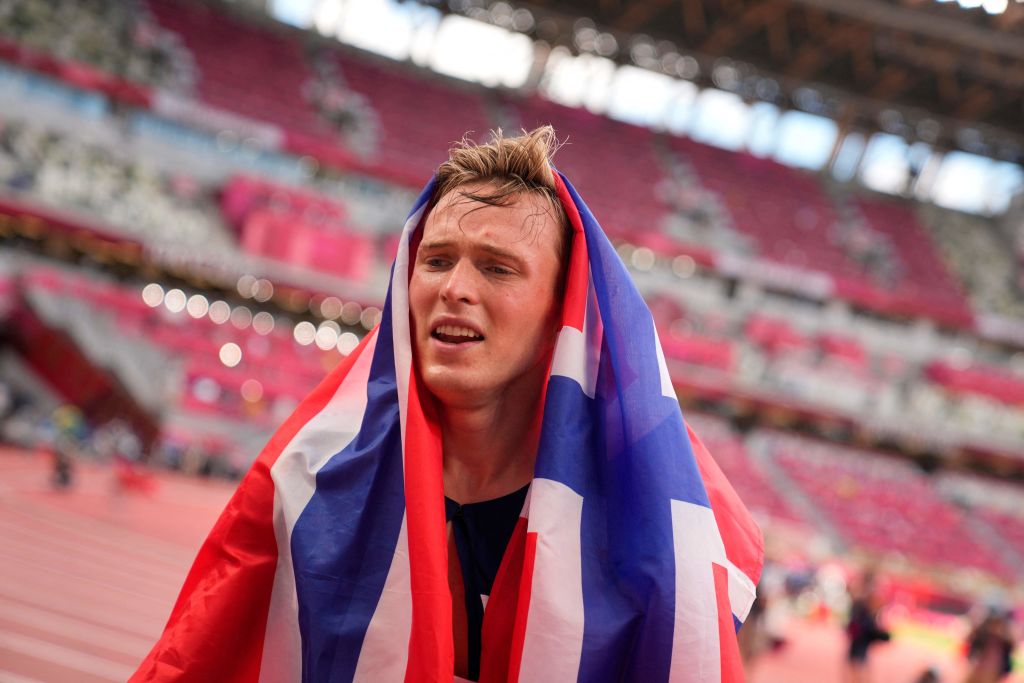 Who is Karsten Warholm's girlfriend?
Karsten Warholm's girlfriend is Oda Djuvpik, who he has been with for many years.
Oda is a business school graduate who attended the BI Norwegian Business School. She graduated with a Masters of Science in Finances.
According to her LinkedIn profile, she is based in Oslo and is working as an equity research intern at Pareto Securities.
The couple often share photos together on Instagram.
Oda Djuvpik's Instagram can be found @odadjupvik.
Oda Djuvpik's battle with cancer
Oda Djuvpik was diagnosed with lymph node cancer when she was 18.
According to Teller Report, the couple documented the process of receiving treatment in the documentary Karsten og Leif.
At the time, Warholm was preparing for the 2017 London World Championships, and rushed home to be with his girlfriend.
"It was tough, but luckily my body handled it very well, so I could live quite normally," Djupvik was quoted as saying.
Luckily, the treatment was a success, and Oda was able to travel to see Karsten compete in London in 2017.
"I went to my last cancer treatment the day before I traveled to London. We had both won our struggle," she said. 
Related Topics