At the 2016 Republican convention, Ivanka Trump introduced her father, President Donald J. Trump, as the Republican presidential candidate. On stage at Cleveland's Quicken Loans Arena she wore a blush coloured $138 (£104) dress from her eponymous and now defunct fashion line. Her words of introduction were prescient: "This is the fighter, the doer that you have chosen as your nominee. In ways no one expected, this moment in the life of our country has defined a mission and given it to an extraordinary man."
Ivanka Trump and I are peers. We don't know each other, but we are nearly the same age, and both grew up in New York. Our dads who we are both close to, and in whose footsteps we followed – her by joining the Trump Organisation, and me by going to law school at my dad's alma mater – also grew up in New York, and our moms were both immigrants (hers was a model, mine was a flight attendant).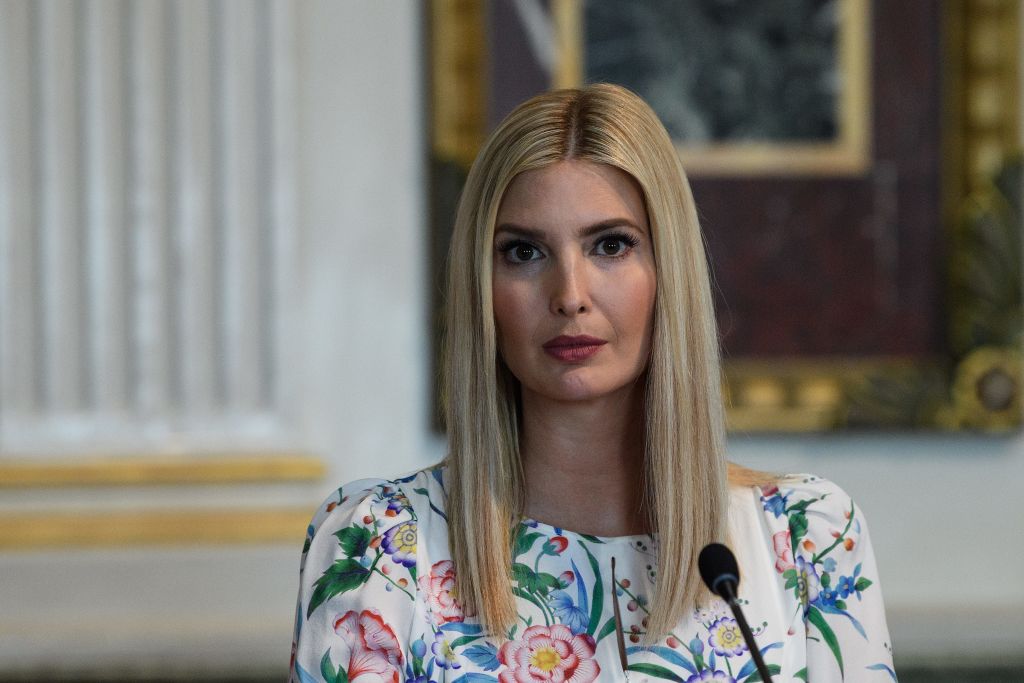 Her dad reportedly was a millionaire by the time he was eight-years old; her grandfather was real estate developer Fred Trump. My grandfather drove the M15 bus up first avenue to 126th street in East Harlem and down second avenue to South Ferry in Manhattan. My dad says he's been in her dad's company a bunch of times, and that he is surprisingly tall, but that they've never actually met. New York can be a small city in a lot of ways.
Ivanka Trump is the middle child of Donald Trump and his first wife Ivana Trump, the Czech-American businesswoman and former model that he married in 1977. They would get divorced in 1992 after having three children together: Donald Jr., Ivanka, and Eric. When they got divorced, after Donald Trump allegedly cheated on Ivana Trump with Marla Maples, New York couldn't get enough.
Stories about the divorce were on the cover of one or another New York City newspapers every day for 11 straight days —during a period in which the Berlin Wall fell and Nelson Mandela was freed. Ultimately, Trump and Maples had one daughter together, Tiffany Trump, and split up a few years later.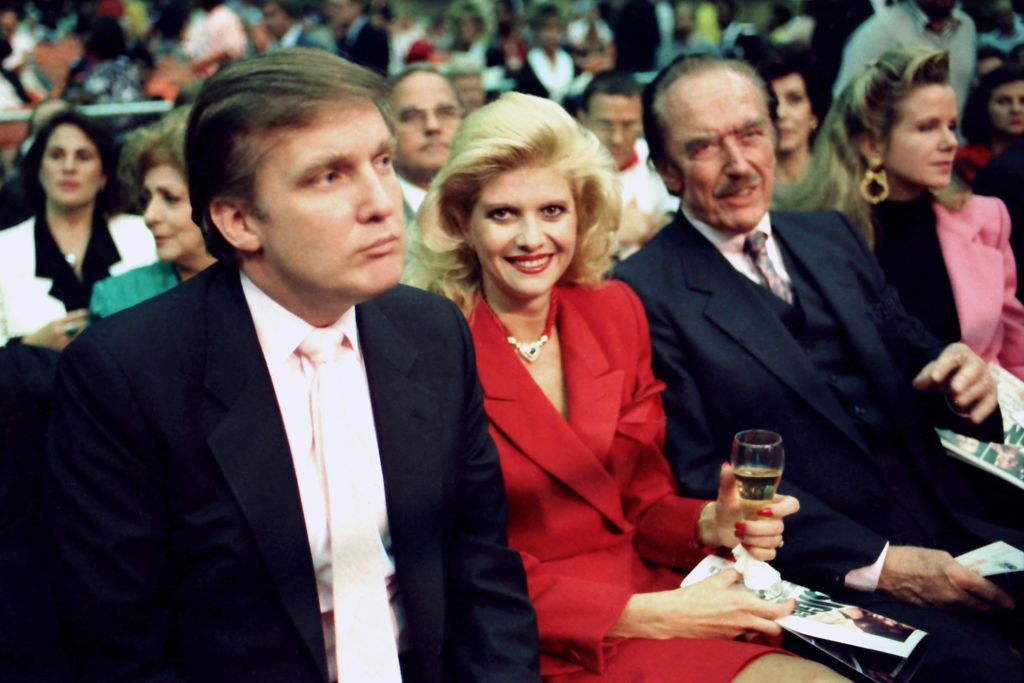 In 2003 documentary Born Rich, by Jamie Johnson (an heir to the Johnson & Johnson pharmaceutical fortune), ostensibly made to discover how to be "a happy and productive rich person," Trump reveals that she found out her parents were splitting up from one of those covers.
"I was going to school one day and I saw a huge picture of both my parents on the cover of the newspaper with a rip down the centre. And this was before I had been told they were getting divorced." When she exited the school that afternoon, the block was swarming with paparazzi all there to ask her questions. She was 10.
I wouldn't say that the documentary makes Trump come off as likeable per se, but she doesn't embarrass herself. Impressive given that when the documentary was made, she was between 19 and 22 years old. Instead, she comes off as relatively earnest. "I'm absolutely proud to be a Trump," she says. "I was worried I'd be under my parents shadow but it's not a bad shadow to be under."
We see her old Central Park-facing bedroom in Trump Tower in the documentary. "We are on the 68th floor, not a bad view to wake up to," she says after showing the camera around the room, complete with a Bon Jovi poster and a bed with a pink canopy that she says is "a little small for me now."
A couple of years prior to that documentary being made, a college roommate of mine was looking for an upgrade and she suggested we move to Trump Parc, another Trump building around the corner from Trump Tower, on Central Park South. Her parents had a place there.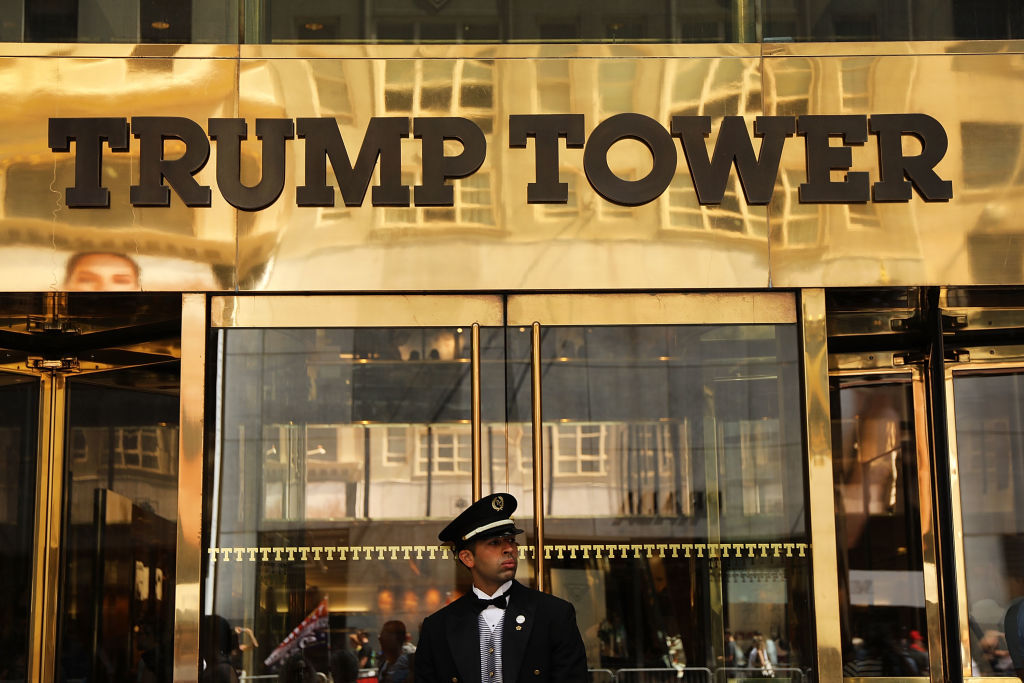 It is exactly like it's described on Streeteasy: "The lobby boasts Trump's signature style with marble, polished granite and lush landscaping…Some units have outdoor spaces and all have high-ceilings, oversized windows and hardwoods throughout. Several units contain top-of-the-line, stainless-steel appliances and granite countertops, Italian marble baths (some windowed) and walk-in closets. Other features of some of these luxury units are surround sound, fireplaces and wet bars complete with wine coolers." Let's just say we didn't have the same budget, and I ended up moving back in with my parents.
In Born Rich,Trump speaks of her aspiration to follow her father's footsteps into real estate, "It's in the blood, I guess." After a brief stint as a model, where she appeared everywhere from the cover of Seventeen magazine to the Versace runway, she became a fashion designer and then joined the family business becoming an executive vice-president in the Trump organisation. She was also a judge on her father's television show The Apprentice.
In March 2017, Trump stepped down from her role at the Trump organisation to serve in her father's administration as a senior advisor, alongside her husband, Jared Kushner, who also comes from New York real estate lineage. At that point she had three children, two boys and a girl, just like I do. Her work in the White House focuses on combating human trafficking, helping families with a child care tax credit, figuring ways to help boost employment numbers and assisting with women's global economic empowerment.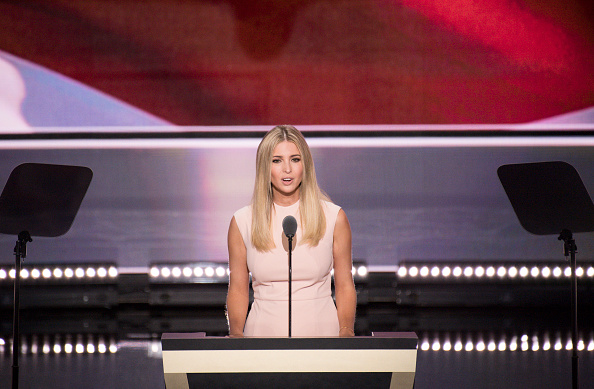 But back to her 2016 convention speech. It focused heavily on child care, day care, early education, equal pay, and paid leave and was seen as an attempt to build bridges for her father with women. The reasonably priced dress she wore that night also helped make her case. She described her dad as "colour blind and gender neutral" and workplaces he managed as "meritocracies." I think her speech enabled a lot of people including some of Donald Trump's detractors, to feel better about voting for him.
She said, "When you have my father in your corner, you will never have to worry again about being let down. He will fight for you, every day, all the time, every time," yet she herself couldn't vote for her father in the Republican primary (the election between republican candidates for office, culminating in the winner's nomination at the convention), because at the time, she was a registered democrat. As of March of this year, she has changed her party affiliation and is now a republican.
Of course, the criticisms of the speech were that it was one more befitting a democratic candidate, and back then, that's what Trump was. She donated $2,000 towards Kamala Harris', the current democratic vice-president candidate, California attorney general re-election campaign in 2014. She has also donated money to Hillary Clinton, who was later nicknamed by her father as "crooked Hillary."
Obviously I can't know what's in Trump's heart or mind, and she is famously inscrutable. There are no embarrassing videos of her saying anything grotesque and potentially revealing her true morals and values, and though at various points she has fought for LGBTQ rights and paid family leave, now she has doubled down on what she calls being a "Trump Republican."
As to the genesis of her change in politics, some close to her have said that she was outraged over the impeachment of her father.
Who really knows? Knowing how close she is to her dad, and how close I am to mine, I understand how complicated it might be for her to oppose his policies publicly like so many children of notable Trumpers are currently doing. A lot of their stances have come with consequences in their relationships with their families. I like to think that my dad and I would be able to love each other through anything, even profound disagreement, but who knows.
Family aside, many agree that Ivanka Trump has a responsibility to speak up. My dad and I have always sparred and he has stretched out like a well worn elastic in his ability to see every side of an issue, with me. Do I ever get him to change his mind? I don't know – but I try.
Related Topics