New York Yankees star Derek Jeter will finally be inducted into the Baseball Hall Of Fame after being elected in 2020. It's likely his wife, Hannah, will be at the ceremony, so here's everything we know about the Yankee wife.
Covid has delayed everything around the globe: film and TV, the Olympics and Derek Jeter's induction into the Baseball Hall Of Fame in Cooperstown, New York.
With his entire 20-year-career spent at the New York Yankees, his dedication is unquestionable and he has been credited for the team's success in the late 1990s and early 2000s.
Derek boasts countless accolades including 14 All-Star Selections and Gold Glove Awards. His success on the baseball field has meant success off the field, becoming the face of brands such as Nike and Gatorade. Today, he reportedly has a net worth of $200 million.
It's no surprise the 47-year-old received 99.75% of votes awarding him the Hall Of Fame honour.
Derek will celebrate the night away after the ceremony but not without his wife, Hannah Jeter, and their kids.
NEW: Who is Alex Albon's pro golfer girlfriend?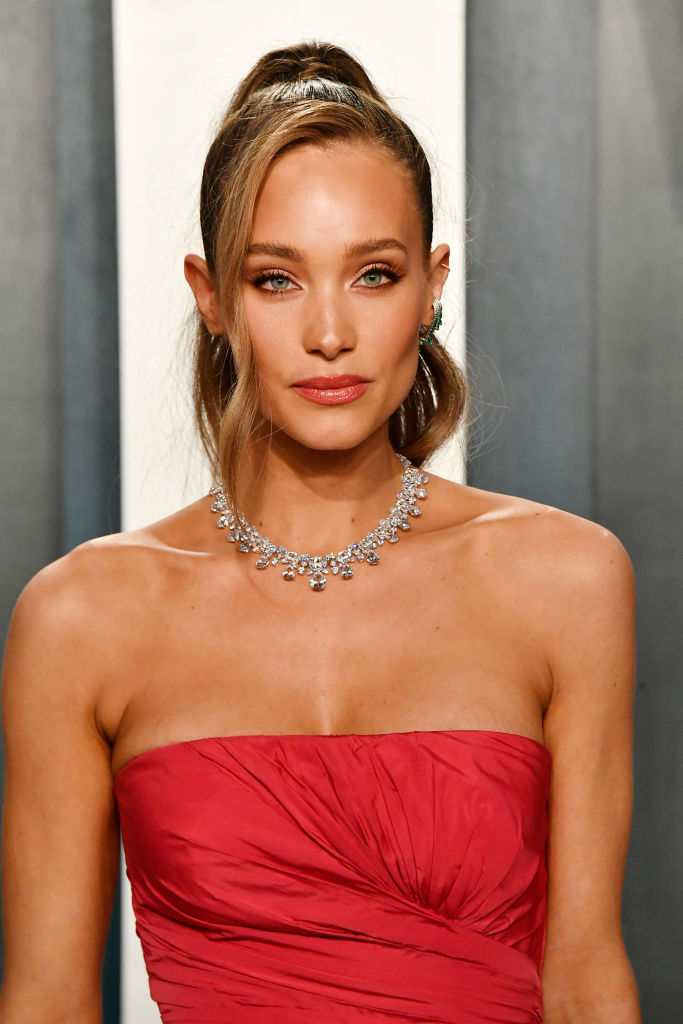 Who is Hannah Jeter?
Born Hannah Bethany Davis on 5 May 1990, the 31-year-old hails from Saint Thomas in the US Virgin Islands. Her parents are Deborah and Conn Davis and she has two older sisters.
Her husband may be a major star, but Hannah is quite the name in the modelling industry.
She is best known as a Sports Illustrated swimsuit model, thanks to her multiple appearances between 2013 and 2017 in shoots ranging from Jersey Shore to Tahiti. She graced the highly coveted cover in 2015.
MORE: Charlie McDowell's net worth explored as he weds Lily Collins
Hannah has also got brands such as Ralph Lauren, American Eagle and Victoria's Secret in her extensive portfolio, making her the perfect host for Project Runway: Junior in 2015.

Derek and Hannah's relationship explored
In November 2015, a year after leaving the Yankees, Derek confirmed the couple had become engaged. They married on 9 July 2016 in Napa Valley, California. At the time, Hannah was 26 years old, while her husband-to-be was 42.
The pair welcomed their first daughter, Bella, in August 2017 and their second daughter, Story, in January 2019.
Although there isn't much information on who Hannah has dated in the past, Derek has been linked with several famous names.
In the late 1990s, which Derek describes as his best years, he dated Mariah Carey from 1997 to 1998. Her song My All was confirmed to be inspired by the beginnings of their romance.
Other notable celebrities include actresses Jessica Biel and Minka Kelly, who he dated from 2008 to 2012.
Related Topics