Camila Kendra recently split with Bachelorette alum Tyler Cameron, after eight months of dating – now, she's posting selfies from Lewis Hamilton's Colorado mansion. What do we know about Camila Kendra's age, parents and background – and, does she have a new boyfriend?
What is Camila Kendra's age?
Not all accounts of how old Camila Kendra is agree. Some outlets – namely Latest In Bollywood and News Unzip – claim she was born 25 August 1998.
The Daily Mail, the US Sun and Stark Times, meanwhile, all agree that she has recently turned 27 – that her birthday is 29 June, 1994.
CELEBRITY: Where can you buy Mariah Carey's new Black Irish liqueur?
Kendra herself recently addressed the mixup relating to her age via an Instagram story. She wrote, "can someone please tell me how to put my correct birthday and age on Google? I'm apparently 27 years old".
She concludes: "23 soon".
It would therefore appear that Camila Kendra's age is 22, and that the aforementioned online newspapers have got it wrong. Her birthday is 25 August, 1998.
What's all this about Camila and her boyfriend splitting up?
If E! News' investigations are to be believed, Camila – who previously dated Bachelorette season 15 personality Tyler Cameron – recently became single.
She and Tyler stopped following each other on Instagram; she even stopped following his brother, Ryan. They had been dating for eight months.
"Things took a turn," a source told Page Six last week.
CELEBRITY: Meet Netflix's Selling Tampa star Sharelle Rosado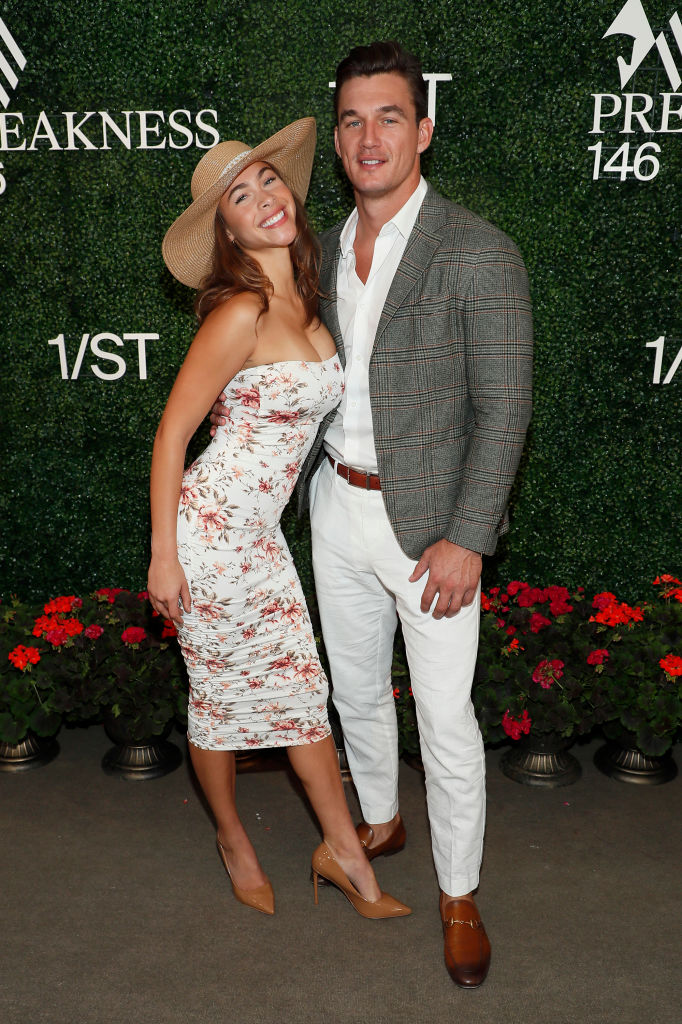 Meanwhile, British F1 racer Lewis Hamilton has apparently been liking her Instagram photos – a sign of romance? Apparently not.
The US Sun quotes a source "close to Lewis", who says that they have "been friends for a few years – that's why she's staying at his house and wearing his shirt".
Incidentally, the age gap between Camila Kendra and Lewis Hamilton is 14 years. He is 36 years old.
What do we know about Camila's background and parents?
Kendra was born in Santo Domingo, Dominican Republic, but grew up in Miami, Florida from the age of three, with her brother Sebastian (pictured above). 
She attended Florida Gulf Coast University, studying for a Bachelor's degree in Biology. According to Screenrant's profile on her, her father (Stanley) and brother are both airline pilots. She, too, can fly an aeroplane. Her mother's name is Lissette Kendra.
CELEBRITY: Meet Marvel's newest star Xochitl Gomez
Kendra has signed model management deals with agencies in Miami, New York, Los Angeles and London. She's also secured deals with Savage Fenty and Boohoo, largely via Instagram.
Estimates of Camila Kendra's net worth vary a lot – from $250,000 to $3-4 million. Meanwhile, the US Sun reckons her net worth is between $100,000 and $1 million.
Related Topics