TobyMac's recent appearance on Good Morning America has shed light on the devastating family tragedy which saw the loss of his son, Truett.
Christian music star TobyMac, real name Toby McKeehan, appeared on the breakfast show to speak on Truett's death for the first time on television.
The GMA segment ended with Chris Connelly recalling a quote TobyMac's wife says when thinking of Truett: "God loves the wild ones."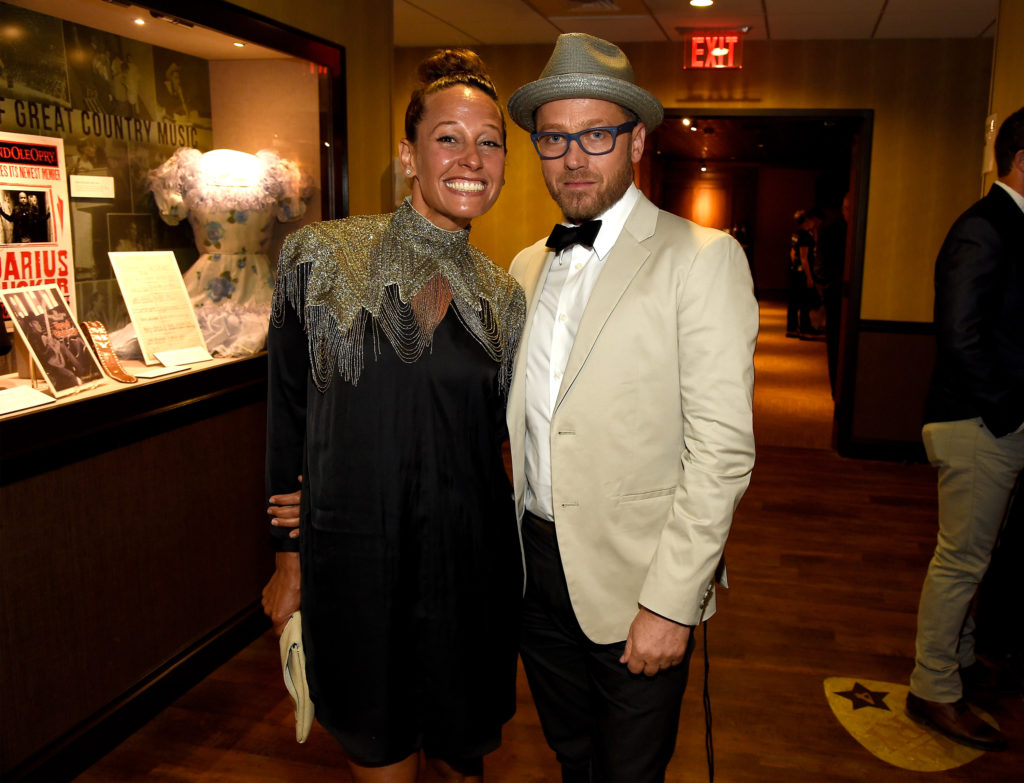 Who is TobyMac's wife?
TobyMac is currently married to Amanda Levy McKeehan. Amanda was born in Jamaica on January 9, 1971, although currently lives with her husband in Franklin, Tennessee. She is reportedly 51 years old.
Amanda doesn't have any social media, but Toby is often found sharing his appreciation for her online.
On May 9, 2022, Toby shared an image of himself with Amanda on Instagram with the caption: "Mama to our babies….woman that I love. We couldn't ask for more. Not ever. Our road hasn't been easy the last couple years baby, but we got love on our side."
The couple often posts pictures of their vacations to Jamaica, where they go to visit Amanda's hometown.
TobyMac and Amanda tied the knot in 1994 and have been married for 28 years in 2022.
TRENDING: The price of Mike Lindell's MyCoffee will set you back a pretty penny
Toby and Amanda McKeehan's five children
Together, Toby and Amanda Levy McKeehan have five children: Truett, Marlee, Moses, Leo, and Judah.
Marlee and Moses, twins, were born in 2002. Toby and Amanda adopted the twins after being approached by a woman at the end of services at Bethel World Outreach Church in Brentwood. The woman knew of the McKeehans and approached them with the idea of adopting Marlee and Moses.
The twins' birth mother was receiving services for young pregnant single women from Liberty Godparent Maternity Home. Toby had graduated from Liberty University, an associated college.
After giving birth, their birth mother decided to keep the twins. However, she changed her mind several weeks later, overwhelmed by raising the twins alone. By law, Marlee and Moses had to go into foster care for a few months. However, the McKeehans later legally adopted them.
"I don't know, man, it was as much love as I've ever felt, definitely as much as my birth child," Toby reportedly said.
Marlee has followed in her father's footsteps and features on TobyMac's latest album, Life After Death
TobyMac opens up on making music and family tragedies
On August 22, 2022, TobyMac appeared on Good Morning America to speak on Truett's passing for the first time on TV. Truett Foster McKeehan passed away at the age of 21 from an accidental overdose of fentanyl and amphetamines, as per TODAY's report.
TobyMac told Chris Connelly: "I couldn't believe my amazing son was gone."
"It rocked [my faith] for a while. I didn't walk away, I just made a deal with God. I'm going to trust you, I'm going to try. I gave him a chance is how I'll say it… and in that time, He was kind," Toby continues. TobyMac describes music as his outlet and saviour, as well as his faith. He opens up on his latest album, Life After Death, about Truett's passing.
If you've been affected by this story you can contact American Addiction Centers at (877) 686-7688 or Talk To Frank on 0300 123 6600 in the UK.
CELEBRITY: Demi Moore has 'nothing to prove' and 'wouldn't shave head' for GI Jane again