Suni Lee is one of the top Olympic prospects for Team USA at the Tokyo Olympics. The gymnast, alongside the likes of Simone Biles, is one of the favourites to win gold. Now people want to know more about Suni Lee's parents and her dad's accident.
Suni Lee's nationality and background
18-year-old Sunisa Lee – or Suni as she's more widely known – will be one of the US Women's Gymnastics team's main medal hopefuls at the Tokyo Olympics.
Lee, alongside the likes of Simone Biles, Jordan Chiles, Grace Callum, and individual competitors MyKayla Skinner and Jade Carey, make up the team, which is one of the favourites to land gold.
By qualifying for Tokyo, Lee is the first Hmong American Olympian.
The Hmong are an ethnic group who used to live in southern China, Vietnam, Laos, Thailand and Myanmar. 
They have been members of the Unrepresented Nations and Peoples Organization (UNPO) since 2007, and Lee is doing an incredible job of representing her people.
Prior to the Olympic trials, her father said: "It would be the greatest accomplishment of any Hmong person in the US – ever."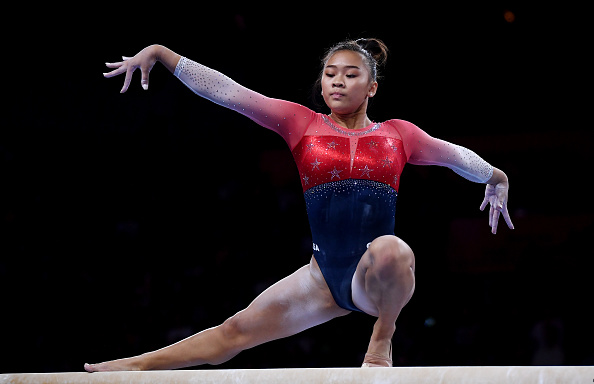 Who are her parents?
Lee was born in 2003 to mother Yeev Thoj, a healthcare worker, and father John Lee, a veteran, in St Paul, Minnesota. 
Sunisa has four siblings – Shenne, Jonah, Evionn and Lucky.
Her father's tragic accident
On 4 August 2019, Sunisa Lee's father John fell off a ladder while helping a friend trim a tree.
In the accident he damaged his spinal cord, which left him paralysed from the chest down. John Lee also broke his right wrist and fractured several ribs.  
The accident happened just one day before the national championships, which Suni bravely attended, finishing in second place.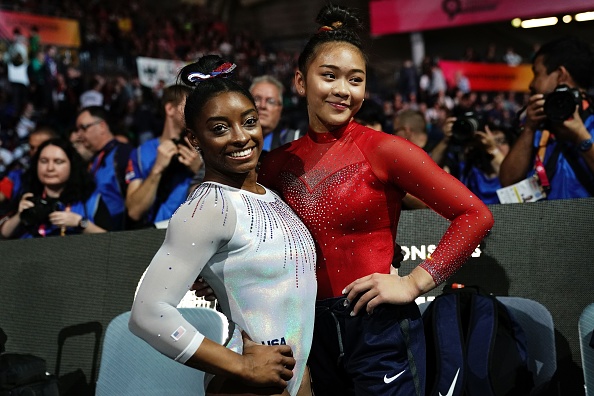 Two months later, at the world championships in Stuttgart, Germany, John provided a pep talk from thousands of miles away at the Minneapolis VA Medical Center.
"(My dad) FaceTimed me before the meet, and he was giving me a pep talk. He was super excited," Lee said.
"I was really proud," said John Lee. "I was so amazed that she made the worlds.
"I just told her, 'Go out there, just go have fun, don't worry about anything, just enjoy.' Do your best."
Suni Lee's source of inspiration
Since then, John's injury has been a source of inspiration for Suni as he continues his rehab.
At the US Gymnastics Championship in June, Suni's parents were able to see her compete in person for the first time in three years.
"It means a lot," John Lee said. "Especially now Sunisa is getting close to the end of her (elite) gymnastics career and I'm able to come and watch it. It means a great deal."
John Lee is undergoing electronic stimulation to his legs but remains in a wheelchair.
Because of the pandemic, Suni's parents won't be able to travel to Tokyo to watch their daughter compete. But they'll be cheering her all the way from home.
Related Topics