What happened to the guy who threw a shoe at Bush? Earlier this week marked the 12-year anniversary of the incident. On 14 December 2008, Iraqi broadcast journalist Muntadhar al-Zaidi threw both of his shoes at US President George W Bush. Where is he now?
What happened to al-Zaidi, aka the guy who threw a shoe at Bush?
Immediately following the incident, guards grabbed and kicked al-Zaidi, before taking him into custody. Footage of the event went viral.
On 12 March 2009, al-Zaidi (30) received a three-year prison sentence for the "shoeing" incident. He pleaded not guilty and, according to The Guardian's report, shouted "Long live Iraq" when the judge announced the sentence.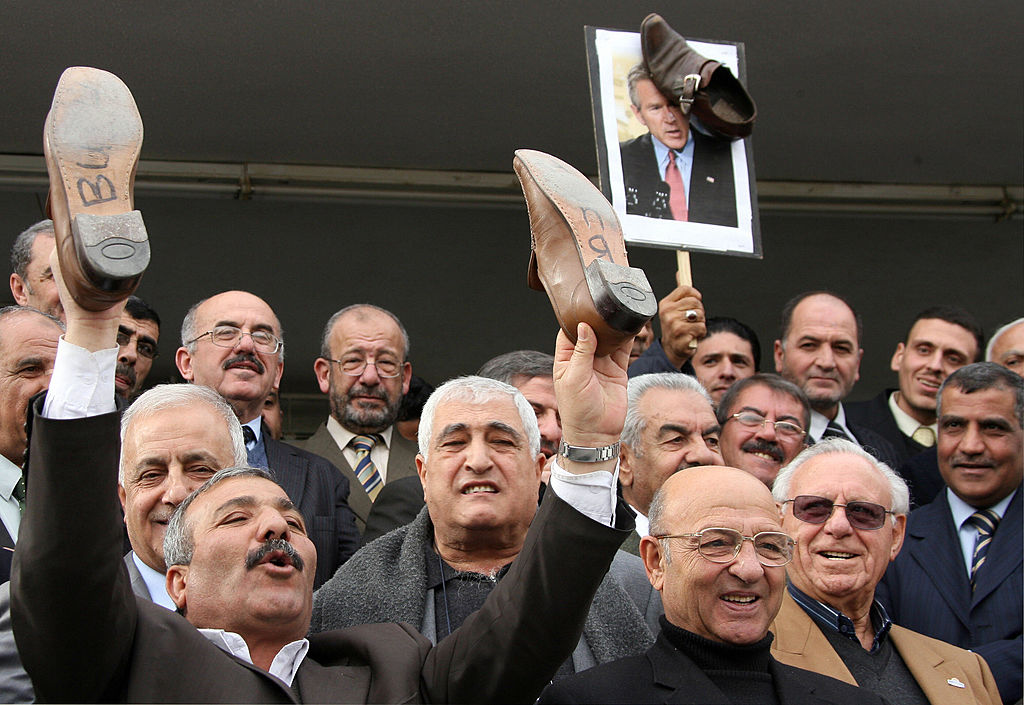 However, on 7 April that year, the sentence was reduced to one year. On 12 September, after nine months in jail, al-Zaidi was released early for good behaviour.
After his release, al-Zaidi received treatments for injuries he allegedly sustained while in prison.
He then travelled to Geneva, Switzerland, to set up a humanitarian foundation. The aim of the foundation was to "build orphanages, a children's hospital, and medical and orthopaedic centres offering free treatment."
The guy who threw his shoe at Bush, back in the news
In May 2018, al-Zaidi announced he would run for the Iraqi Council Of Representatives on the Alliance Towards Reforms ticket of Muqtada al-Sadr.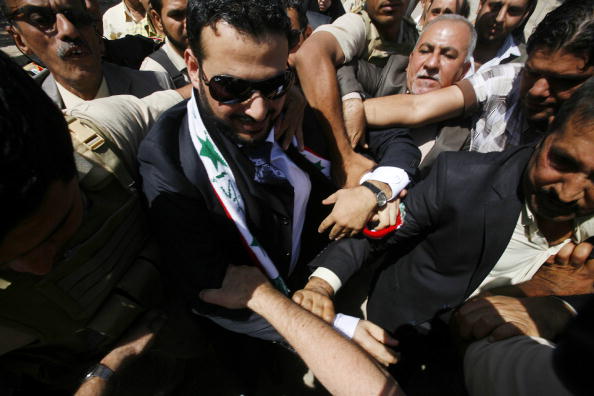 He discussed the reasons for his nominations in an interview with Reuters.
His campaign was unsuccessful but he has since re-entered the news.
Following comparable incidents, such as the "milkshaking" of English Defence League founder Tommy Robinson on two consecutive days in May 2019, interest in al-Zaidi has spiked.
In a far-reaching interview with Mother Jones, al-Zaidi described his actions as "worth it". He also shared his thoughts on the incidents involving Tommy Robinson and similar events involving Nigel Farage.
Related Topics