The Biden administration has offered convicted Russian arms dealer Viktor Bout in exchange for WNBA star Brittney Griner, CNN reported exclusively Thursday (July 28, 2022). Griner was arrested in Moscow for possession of cannabis in February this year, while Bout is in the middle of a 25-year prison sentence for alleged gunrunning.
Washington Examiner journalist Tom Rogan wrote yesterday that Biden would be making a "serious mistake" in exchanging Griner for Bout. Rumors have been circulating for a while that a prisoner exchange would take place.
But, after what CNN calls "months of internal debate", the Biden admin has formally made the offer. It forms part of a "potential deal" to secure the release of Brittney Griner and Paul Whelan.
Because of Brittney Griner's profession as a basketball player, people have been wondering how her height compares to Viktor Bout's. Which of them is taller?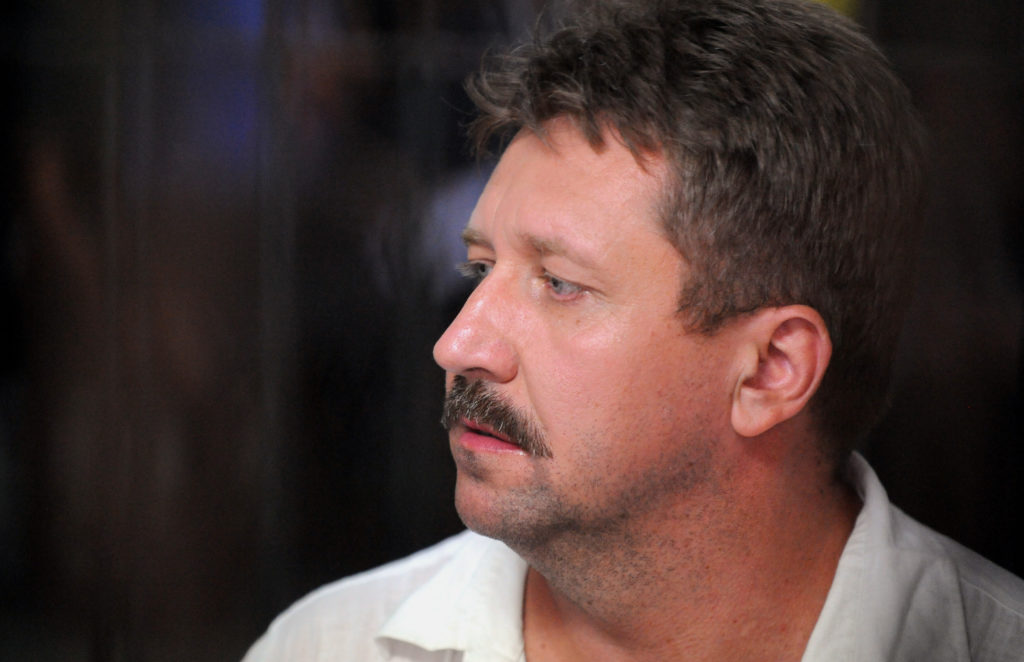 Who is taller, Viktor Bout or Brittney Griner? Heights compared
Brittney Griner is 6ft 9in tall. She's a professional basketball player and weighs in at 205lb, according to Basketball Reference.
That means she's significantly taller than the average WNBA player. At The Buzzer says the average is 6ft, while the tallest WNBA players are not much taller than Griner.
But how does her height compare to that of Viktor Bout? A 2003 article in The New York Times Magazine, published when Bout was 36, says he is 6ft tall "and somewhat expansive in girth".
He's therefore about nine inches shorter than Griner, but two inches taller than the average male Russian adult.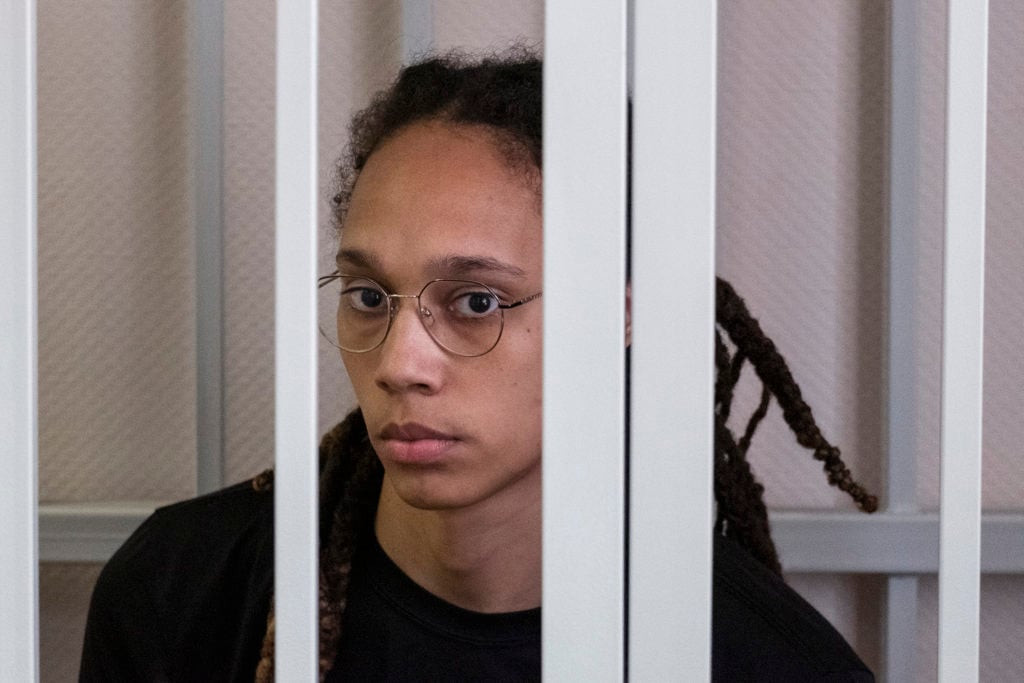 How do their ages and family lives compare?
Viktor Bout and Brittney Griner are at very different stages in their lives.
Bout is 55 and just under halfway through a 25-year federal prison sentence. He married his wife Alla in 1992, just two years after Griner was born.
Viktor and Alla have one daughter, Elizaveta, who is not much younger than Griner. Viktor is from Dushanbe, which was at the time of his birth in Tajik SSR. It's now the capital of Tajikistan.
Brittney is from Houston, Texas, and married her first wife Glory Johnson on May 8, 2015. Their marriage lasted just over a year. Griner married her second wife, Cherelle Watson, in June 2019. She has twin girls, born October 12, 2015.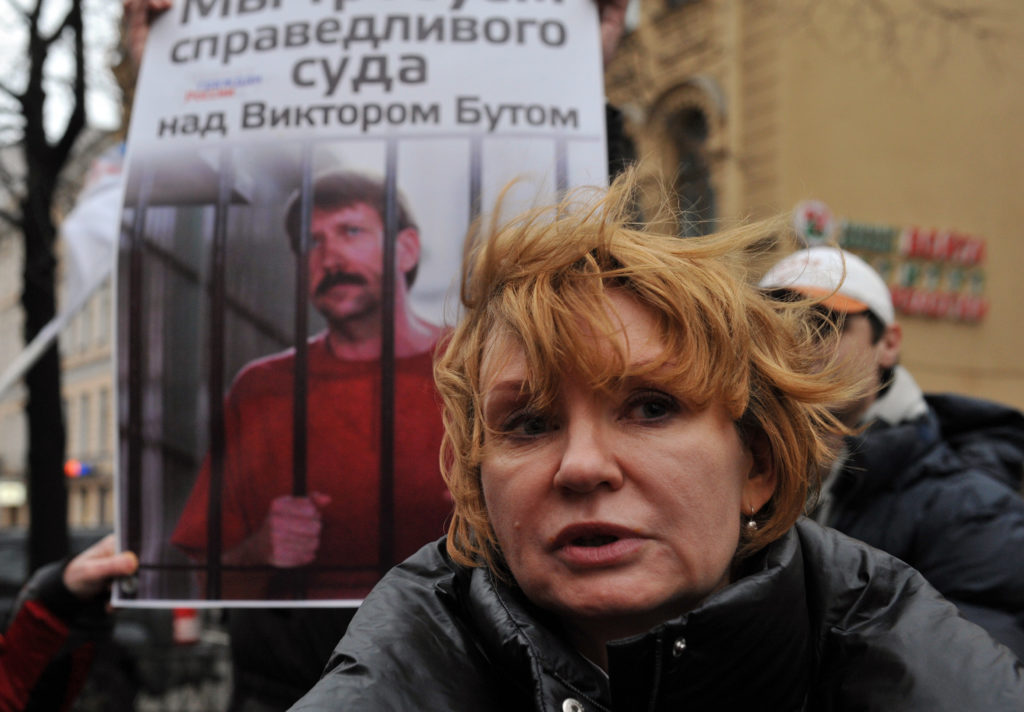 What was Viktor Bout doing at the height of his career?
Viktor Anatolyevich Bout is an entrepreneur and former Soviet military translator. But his notoriety came from reportedly using air transport companies to smuggle weapons between countries, especially during times of war.
He earned the monikers "Merchant of Death" and "Sanctions Buster" for his operations, clientele and willingness to bypass embargoes.
Bout speaks six languages: Russian, English, French, Arabic, Farsi and Portuguese; plus, apparently, Esperanto, an international auxiliary language created by ophthalmologist L L Zamenhof in 1887.
After the collapse of the Soviet Union in 1991, Viktor Bout began his first air freight business. In 2000, a UN report stated that his company, Air Cess, was the "main transporter" of "large quantities of different types of weapons".
His network is said to have delivered missiles to Kenya, supplied weapons to combatants in the Democratic Republic of the Congo, laundered money in Tajikistan via an airline company, and operated commercially in Libya. Bout has always maintained his innocence.
Nicolas Cage played a character based on him in the 2005 movie Lord Of War
American crime drama film Lord Of War, which came out in 2005, tells the story of a fictional illegal arms dealer.
The character Nicolas Cage plays, Yuri Orlov, is the eldest son of a family of Ukrainian refugees living in New York City.
He's said to be based largely on the exploits of Bout. Right Source Online writes that he is a "broadly drawn fictional analogue" of Bout.
Meanwhile, Asia Times has written that Lord Of War is "loosely – very loosely – based on the alleged gunrunning activities of a Russian called Viktor Bout" – who, we now know, is about 6ft tall.
Related Topics