The producers of Stranger Things hired Robert Trujillo's son Tye to play Metallica's Master Of Puppets in Eddie Munson's standout scene.
If you haven't heard of Tye Trujillo, you've likely heard of his dad – or at least, of his dad's music.
Tye is the son of Robert Trujillo, whose band Metallica are one of the world's best selling heavy metal outfits – and, incidentally, was reportedly "blown away" by the scene in question.
So, who is Tye Trujillo, the guitarist who played Master Of Puppets for one of Stranger Things' most famous scenes, how old is he, and is he in a band?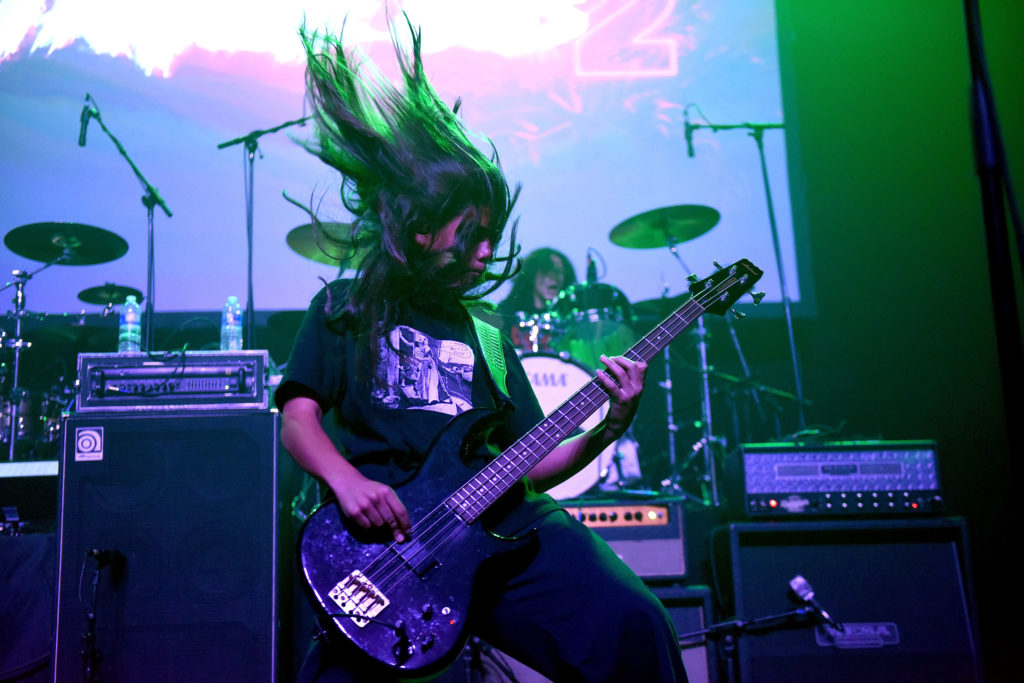 Who is Stranger Things guitar soloist Tye Trujillo?
Tye Trujillo is the son of Robert Trujillo. Robert is the bassist for American heavy metal band Metallica.
Before joining Metallica, Robert played for thrash outfit Suicidal Tendencies and collaborated with funk metal supergroup Infectious Grooves.
He has a son and a daughter, Tye and Lula (sometimes spelled Lullah). Lula turned 14 in 2020, meaning she is 16 in 2022.
Robert's son Tye Trujillo is two years older – his age is 18, or thereabouts. He is a musician in his own right, having played alongside his father's old band Suicidal Tendencies at Blue Ridge Rock Festival in 2021. He was 17 at the time.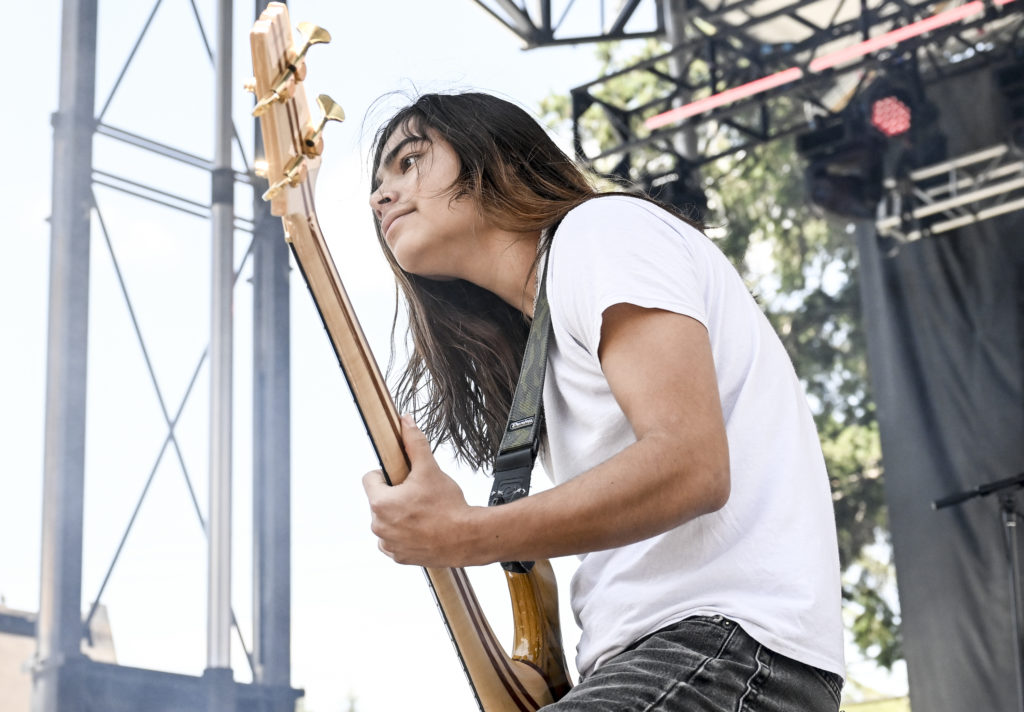 Is he an official member of Suicidal Tendencies or Korn?
When Tye played at Blue Ridge in Danville, Virginia in September last year, it was in order to fill in for the band's regular bass guitar player Ra Diaz.
Diaz was otherwise occupied – touring with Korn.
Despite his young age, Tye Trujillo is "no stranger to coping with the limelight of big shows", writes Guitar World. He toured South America with Korn when he was just 12 years old, as a temporary fill-in for Reginald Arvizu, aka "Fieldy".
He told DJ Delz of The Delz Show it felt good to join the band, even if only for a few shows.
"It felt good to let out the steam, you know what I mean?" He added: "I'm just trying to keep up. That's what I'm trying to do. I'm just trying to work on my bass skills."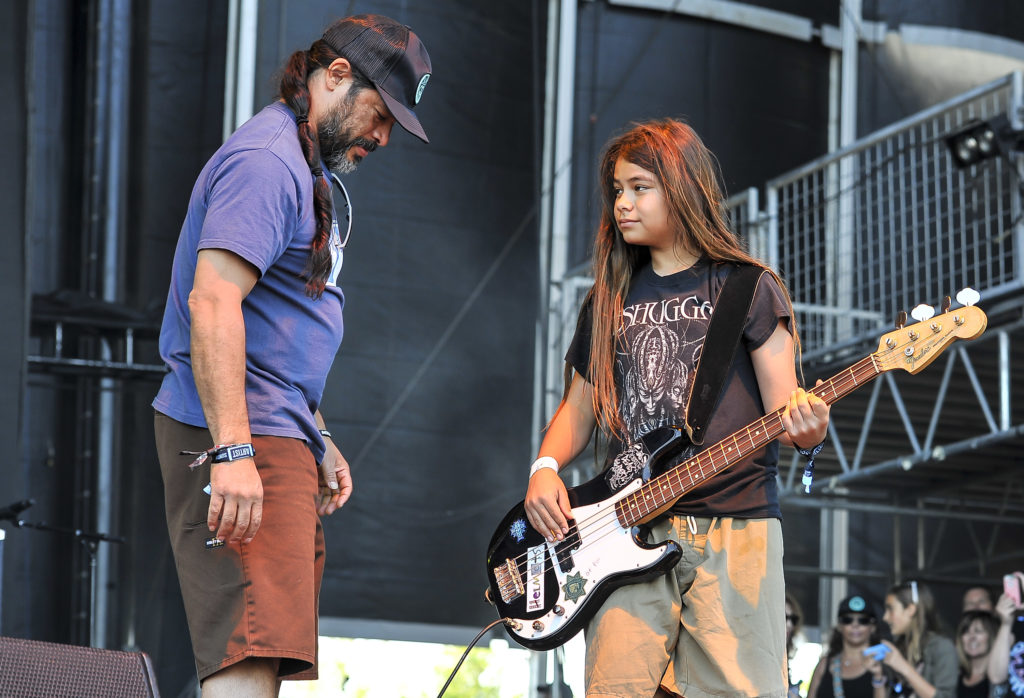 Is Tye Trujillo in a band of his own?
Yes. The young man who played Master Of Puppets over Eddie Munson's most memorable Stranger Things scene unveiled his new band in July last year. 
He and Noah Weiland, who is the son of late Stone Temple Pilots singer Scott Weiland, unveiled their band, Blu Weekend, after the breakup of previous group Suspect208.
The other members of the band are guitarist Anthony Laurie and drummer Jackson Morris. He told Eric Blair of Blairing Out With Eric Blair that they have "more of a punk vibe".
He picked up the bass after seeing his father, Robert Trujillo, playing at home.
How did Robert and the rest of Metallica react to the famous Master Of Puppets scene?
Metallica posted on Instagram Tuesday (5 July 2022) that they were "totally blown away" by the way the Duffer Brothers incorporated their music into Stranger Things.
"We were beyond psyched for them to not only include 'Master of Puppets' in the show", they wrote, "but to have such a pivotal scene built around it."
"It's so extremely well done, so much so, that some folks were able to guess the song just by seeing a few seconds of Joseph Quinn's hands in the trailer! How crazy cool is that?"
For the last few days, speculation has been rife around whether Joseph Quinn himself plays the guitar (he does – and did in the scene – but they used Tye's audio as planned), and what song it is in the first place. Obviously, we know now that it was Master Of Puppets, by Metallica.
Related Topics