Who is Tobias Dorzon? After two years in the NFL and Canadian Football League, Dorzon turned his passion for cooking into a full-time career. Meet the pro athlete turned celebrity chef leaving his followers salivating.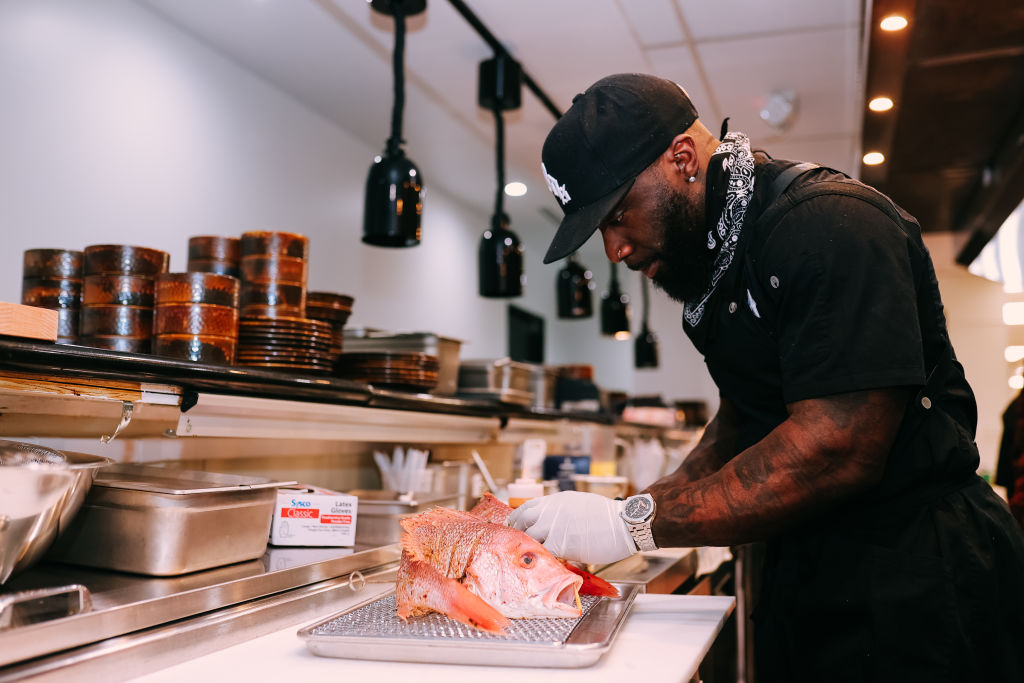 Who is Tobias Dorzon?
Tobias Dorzon was born on 23 November 1984 in Washington DC.
As a student-athlete at Jackson State University, Dorzon was known for more than his on-the-field abilities.
According to CNBC, when he wasn't at practice or competing in a game, Dorzon was often found on campus hosting fish fries for his teammates.
"Cooking was something I always loved," Dorzon told CNBC Make It.
"But it wasn't until I ventured off and stopped playing [sports] that I realised I loved it more than football."
After two years in the NFL (Tennessee Titans and Tampa Bay Buccaneers) and Canadian Football League, Dorzon turned his passion for cooking into a full-time career.
In 2014, Dorzon founded his catering company, Victory Chefs, which provides services in the Washington DC area.
He is also popular on social media for his tantalising food photos on Instagram, which have garnered him an impressive 80,000 followers.
Meet chef Tobias
According to Preview, Dorzon's shift from football to fine dining was no surprise to his professional athlete friends, who had been admiring his culinary posts on Instagram since 2015.
Soon, Dorzon was tapped as a personal chef to elite athletes. His first celebrity sports client was former Washington Redskins wide receiver Santana Moss.
That led to cooking for NFL and NBA players including Lebron James, Tyrod Taylor, DeSean Jackson, Trent Williams and Jarrett Jack as well as celebrities such as Chris Brown, Kevin Hart and Snoop Dogg.
At the beginning of 2021, Dorzon was named executive chef at James Harden's Thirteen, the baller's first attempt as a restaurateur.
"It's a challenge," Dorzon told Preview of entering the Houston market with a project on the scale of Thirteen.
"This is a big platform, a big space, and a huge opportunity. You don't want to drop the ball."
MUSIC: Inglewood rapper FrostyDaSnowmann shot and hospitalised
Age, personal life and net worth
The former NFL pro athlete is 36 years old and stands 5ft 8in.
On 1 August 2021, Dorzon shared a photo of an unfamiliar face, captioned: "I heard it was #NationalGirlfriendDay… Bad day or Great Day I LOVE YOU."
So it seems as though chef Tobias has some love on his plate.
According to Stark Times, the American celebrity chef has an estimated net worth of $1 million.
Related Topics