The trailer for Black Panther: Wakanda Forever has arrived, introducing fans to a whole new cast of actors.
At this year's Comic-Con in San Diego, Tenoch Huerta, Michaela Coel, Dominique Thorne, Mabel Cadena, and Alex Livinalli appeared to promote the highly-anticipated Black Panther sequel. The actors are joining the cast of Black Panther taking on roles from the original comic books such as Ironheart and Namor.
After images of Tenoch Huerta towering over his cast mates, and one interviewer at Comic-Con in particular, interest in his height piqued. Let's take a look at Tenoch's height in comparison with the rest of the Black Panther cast.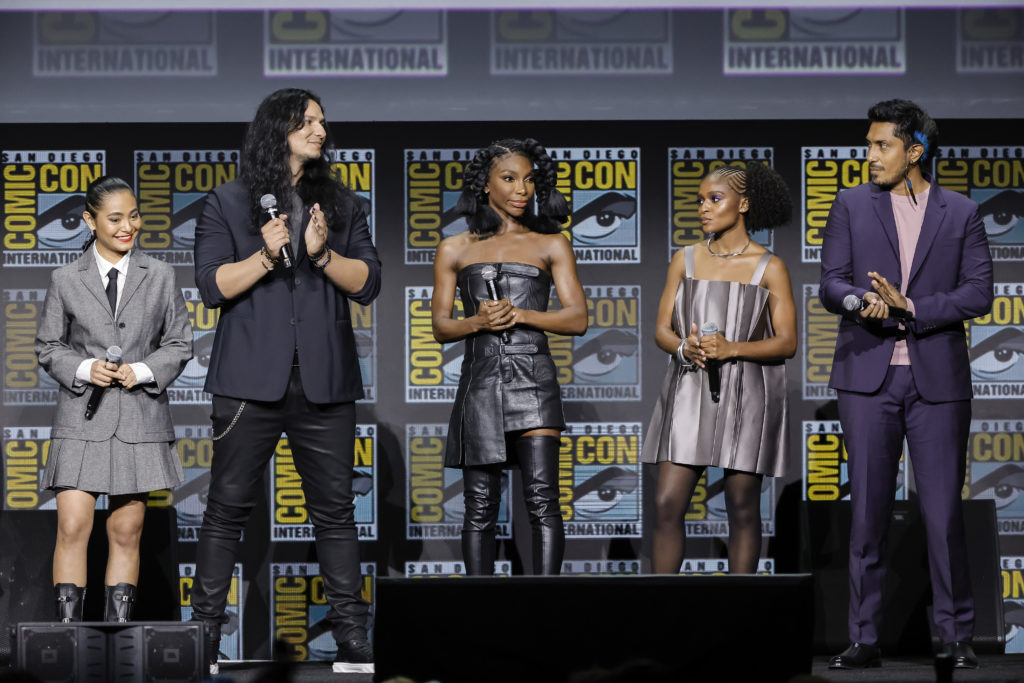 Tenoch Huerta's true height might be taller than reported
Although Tenoch Huerta was standing as one of the tallest in the Black Panther cast, reports on his height might lead you to believe that he is smaller than he truly is.
According to Tenoch's IMDb profile, the Mexican actor stands at just 1.72m, which is just under 5ft 8.
However, when compared with the tallest actors on stage at the Comic-Con event, it would appear that Tenoch Huerta is not much smaller. Winston Duke is the tallest of the three, standing at 1.96m (6ft 5). Alex Livinalli is the second tallest at 1.91m (6ft 3). As Tenoch Huerta is not much smaller than the other two, it is unlikely that he stands over 20cm smaller.
This is solidified as the new Black Panther recruit, Michaela Coel, is 1.65m (5ft 4). In stiletto heels, Michaela is still notably smaller than Tenoch Huerta.
TRENDING: Can you be arrested without handcuffs? AOC's 'invisible' cuffs explained
Who is the tallest Black Panther star?
Unsurprisingly, Winston Duke is the tallest actor in the original Black Panther cast, standing at 6ft 5. Forest Whitaker is next at 1.88m (6ft 2), with Michael B. Jordan trailing behind at 1.83m (approximately 5ft 10).
The late wrestler Shad Gaspard was the tallest on set, standing at 6ft 7, however, he was only credited as a stunt performer in the first Black Panther film.
With the addition of Tenoch Huerta and Alex Livinalli, there is a wave of much taller actors joining the cast. But Winston Duke still holds the top spot, unsurprisingly for Lord M'Baku.
Tenoch Huerta touches on 'inclusion' at Comic Con
Tenoch Huerta appeared at San Diego's Comic-Con on Saturday, 23 July 2022 alongside his Black Panther co-stars.
Taking center stage, Tenoch said: "I'm so happy to be here, it's an honor. I want to say something really fast about inclusion. I come from the hood, seriously. And thanks to inclusion, I'm here. I wouldn't be here without inclusion. A lot of kids are in their hood looking at us, dreaming to be here."
Tenoch then switches to Spanish to tell the audience: "Gracias a todos los paisanos, ustedes cruzaron el río, dejaron todo lo que amaban atrás, gracias a eso yo estoy aquí." This loosely translates to:
"Thanks to all the countrymen, you crossed the river, left everything you loved behind, thanks to that I am here."
Black Panther: Wakanda Forever has a confirmed release date
Marvel fans can ready themselves for Phase 4 of the Multiverse Saga, as they confirmed the release dates for a number of highly-anticipated films in the next phase.
Black Panther: Wakanda Forever is due to be released on 11 November 2022. Some have speculated that this release date was chosen, as it is approximately two weeks before the late Chadwick Boseman's birthday, which falls on 29 November.
The first Black Panther film was released back in February 2018. A lot has changed in the four years since, including the tragic loss of our T'Challa, but fans are now ready to welcome Wakanda Forever and the next chapter in the series.
MUSIC: Meet Logic's "gorgeous wife" Brittney as rapper comes out of retirement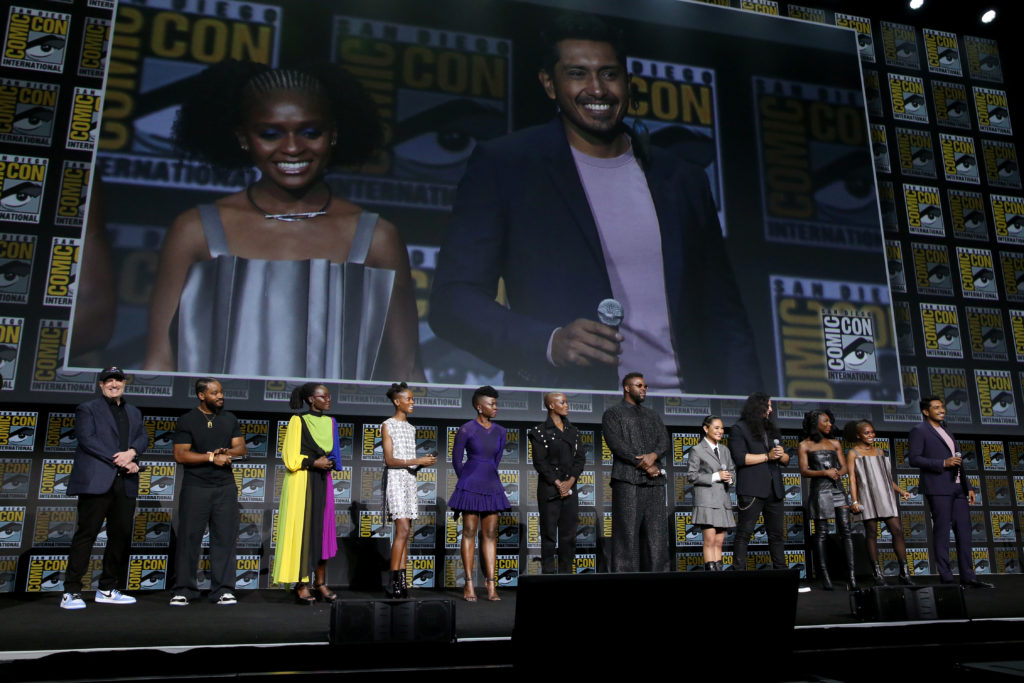 Related Topics