Skateboarder Sky Brown today became Great Britain's youngest ever Olympic medallist after winning bronze in Tokyo 2020 so fans want to know more about Sky Brown's parents, Stuart and Miko.
Aged 13 years and 28 days, Sky Brown today (4 August) became Great Britain's youngest Olympic medal winner.
Brown produced a composed final run to finish third in the women's park skateboarding final to claim bronze.
Brown replaces Sarah Hardcastle as Team GB's youngest summer Games medallist. Hardcastle, a swimmer, was 15 years and 113 days when she won silver and bronze at the 1984 Los Angeles Olympics.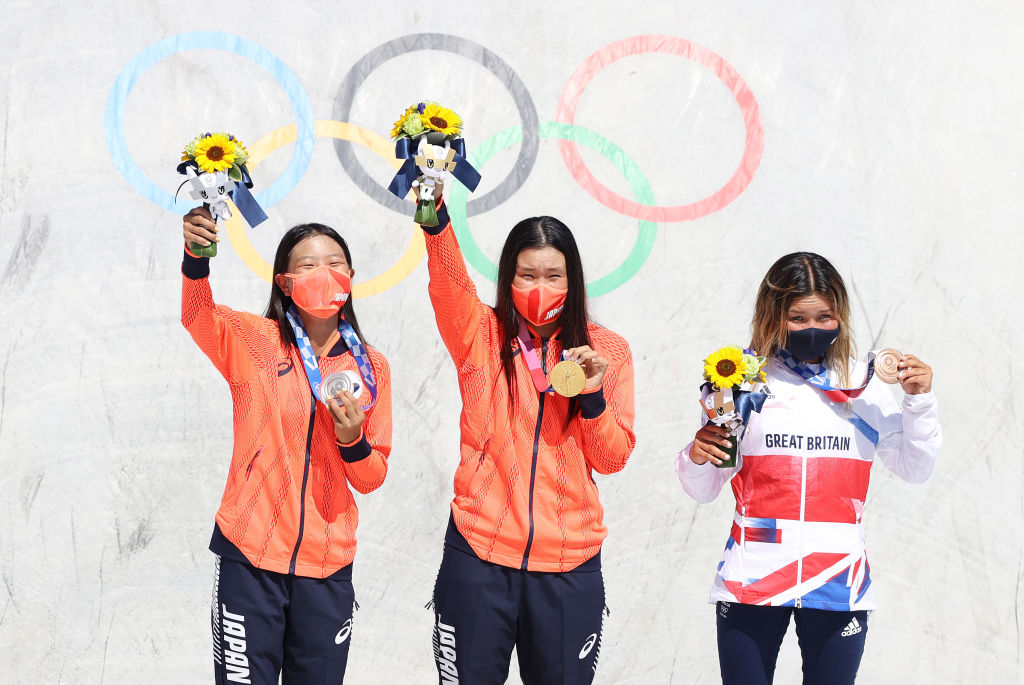 Sky Brown's career so far
Despite being so young, Sky already has an impressive skateboarding resume. She won a bronze medal at the 2019 World Championships in Sao Paolo, Brazil.
Brown was born in Japan so could qualify to compete for the host nation too before ultimately opting for Team GB.
Sky Brown is already sponsored by popular sports brand Nike. She is the youngest ever Nike athlete and continues to break records on all fronts.
Parents and family life of the young Olympic skateboarder
The youngster comes from a family of skateboarders.
Sky Brown's dad is Stuart Brown, also a skateboarder by profession.
Stuart is British by nationality and, alongside being Sky's father, is one of her biggest fans.
Sky Brown's mum is Miko Brown, who is Japanese by nationality and also a huge supporter of the talented skateboarder.
Miko is a housewife and great mother to Sky and her younger brother.
Sky's younger brother, Ocean Brown, is also a professional skateboarder. Ocean is just nine years old and is already following in the footsteps of his father and older sister.
While he is her biggest fan, her father Stuart admits it isn't always easy being the parent of a young athlete.
Last year, Sky was in a horrific skateboarding accident.
Her father said: "We spent the night sick and terrified not knowing if Sky was going to make it through the night as the ICU team tried to get her conscious and kept her alive."
Despite the traumatic experience, Sky has recovered quickly.
Winning bronze in Tokyo
After winning her bronze medal at the Tokyo Olympics today, Sky told BBC Sport: "This is incredible – it feels unreal! I'm so happy to be here – I'm blessed.
"I fell twice, that made the last run feel even better."
Japan's Sakura Yosozumi, 19, won gold, while 12-year-old teammate Kokona Hiraki claimed silver as the sport made its Olympic debut.
The eight skateboarders in the final had an average age of 17.
Brown also broke Margery Hinton's 93-year-old record to become the youngest athlete to represent Team GB at a summer Games.
Sky's family have supported her throughout and will no doubt continue to be her number-one fans.
Related Topics