Former prime minister Shinzo Abe died today (Friday, 8 July 2022) after being shot while giving a speech in the city of Nara – the prominent politician was once taken for a ride in a Tesla by Elon Musk.
Born 21 September 1954, Abe served as prime minister of Japan briefly from 2006 to 2007, and then again from 2012 to 2020.
The reason for his resignation (in 2007) was that he was suffering from ulcerative colitis. But his recovery resulted in an unexpected political comeback.
What do we know about Shinzo Abe's relationship with mercurial Tesla billionaire Elon Musk? When did they meet?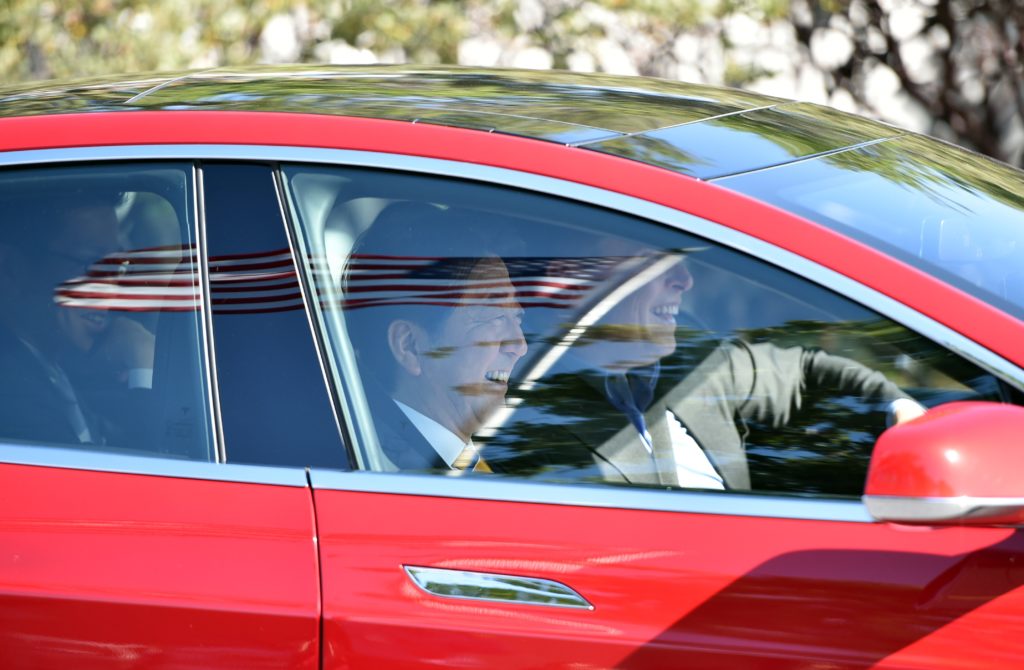 When did Shinzo Abe meet Elon Musk?
On 1 May 2015, Shinzo Abe – then the prime minister of Japan – got into a Model S Tesla with Elon Musk at the wheel. They had met the previous day, according to Business Insider.
The car was cherry-red. Bloomberg reported on the trip. Find the video at the bottom of this article.
Musk drove Abe out of the car park at Tesla Motors Inc in Palo Alto, California. It took place during a weeklong visit to the US, during which Shinzo Abe met with Barack Obama.
It was the first official visit by a prime minister of Japan to the US in nine years. Find the Ministry of Foreign Affairs of Japan's official entry on the extended visit here.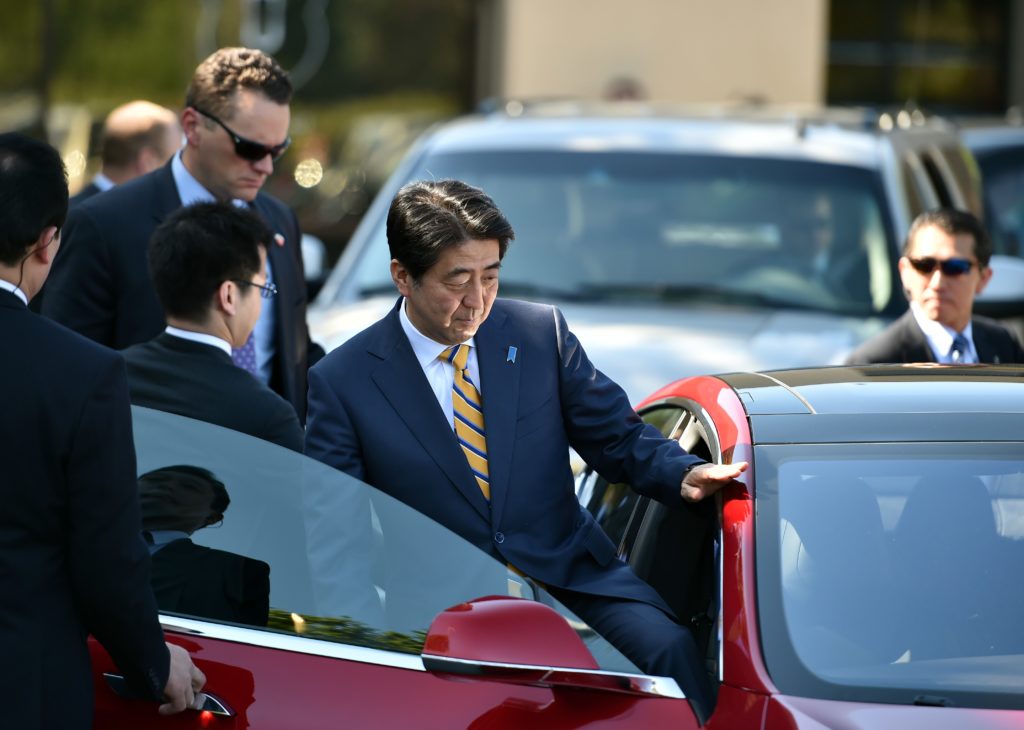 Who else did Shinzo Abe meet besides Elon Musk?
Abe was the first sitting Japanese prime minister to visit Silicon Valley – Business Insider reported that he did so "in the hopes of rekindling that innovative spark".
He also met Twitter's chief executive at the time, Dick Costolo; Yelp inc chief executive Jeremy Stoppelman; and Lyft boss Logan Green.
"Improving the situation for existing companies is not enough," Abe told the group of Silicon heads. "I want to soak up all that Silicon Valley has to offer and take the lessons to the Japanese."
He was apparently due to meet with Mark Zuckerberg, took part in a diplomatic summit with Barack Obama, and spoke to former California governor Jerry Brown about Japan's high speed train technology.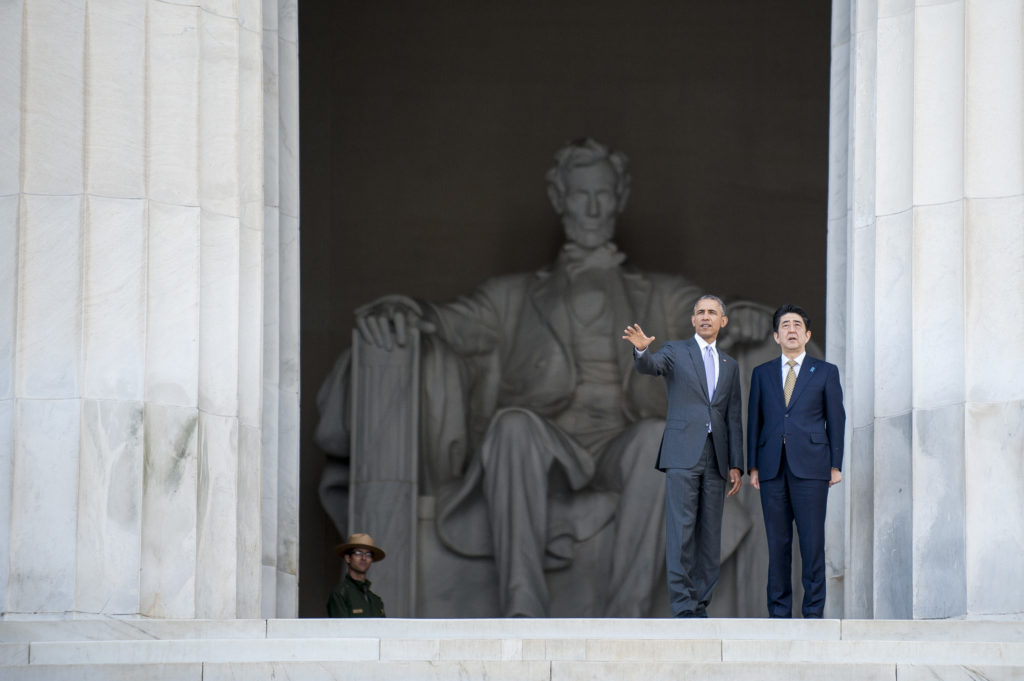 Was it the first time they had met?
No. The prime minister's office published a short press release in September 2014 about a "courtesy call" Elon Musk paid Shinzo Abe, meaning the Tesla journey they shared in 2015 was at least their second meeting.
The Tesla chief executive appears to have discussed his SpaceX project with the Japanese PM.
While it's not clear to what extent their relationship was personal, their orbits coalesced right up to the present. The Japan Times reported in May this year on Musk's comments that Japan might "cease to exist" – "unless something changes to cause the birth rate to exceed the death rate".
Japan's current prime minister had told an international audience in London to "invest in Kishida".
What car did Shinzo Abe drive?
During his political career, Shinzo Abe reportedly drove several cars.
On 18 July 2014, he became one of the first people to experience Toyota's fuel cell sedan. He did so at a hydrogen station in Kitakyushu, Japan.
Two years later, footage emerged of him taking a ride in Nissan's autonomous drive LEAF electric vehicle in November 2013.
Currently, the official state car used by the prime minister of Japan is a Toyota Century. It replaced the Lexus LS in 2020.
"I don't think he gets driven fast in a car very often", Elon Musk said of Shinzo Abe after taking him for a drive in his Model S Tesla in 2015. "I did say, is it OK if we go fast?" Abe apparently replied in the affirmative.
Related Topics