Hells Angels founder, author and actor Sonny Barger (real name: Ralph Hubert Barger) has died at the age of 83 following a battle with cancer.
At the time of his death, he was married to his fourth wife Zorana, whom he married on 25 June 2005.
Barger's first wife, Elsie Mae George, died on 1 February 1967 from an embolism. Two years later, he entered into a relationship with Sharon Gruhlke, a former beauty queen.
What do we know about Sonny Barger's second wife Sharon Gruhlke – how long were they together, where did they marry, and did they have any children together?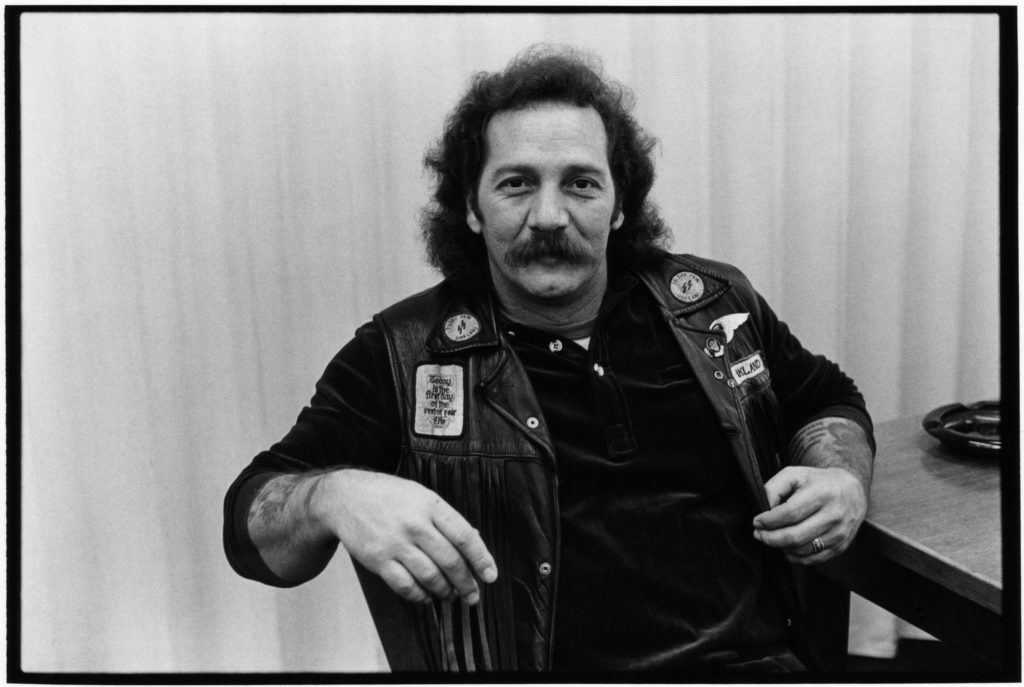 What happened to Sonny Barger's first wife Elsie Mae George?
Two years after Sonny Barger's first wife Elsie Mae George died of an embolism in 1967, he began a relationship with former beauty queen Sharon Gruhlke.
Elsie died at the age of 24, in Alameda County, California. Her gravestone stands in Evergreen Cemetery, in Oakland.
Incidentally – because it's relevant to recent political changes in the US – the New York Times reported in March of 1973 that her death was the result of an illegal abortion. She died in 1967; Roe v Wade was first argued in 1971 and decided in January of 1973.
Pulmonary thromboembolism occurs infrequently, but is a serious complication of induced abortion, according to research available to read via the National Library of Medicine website.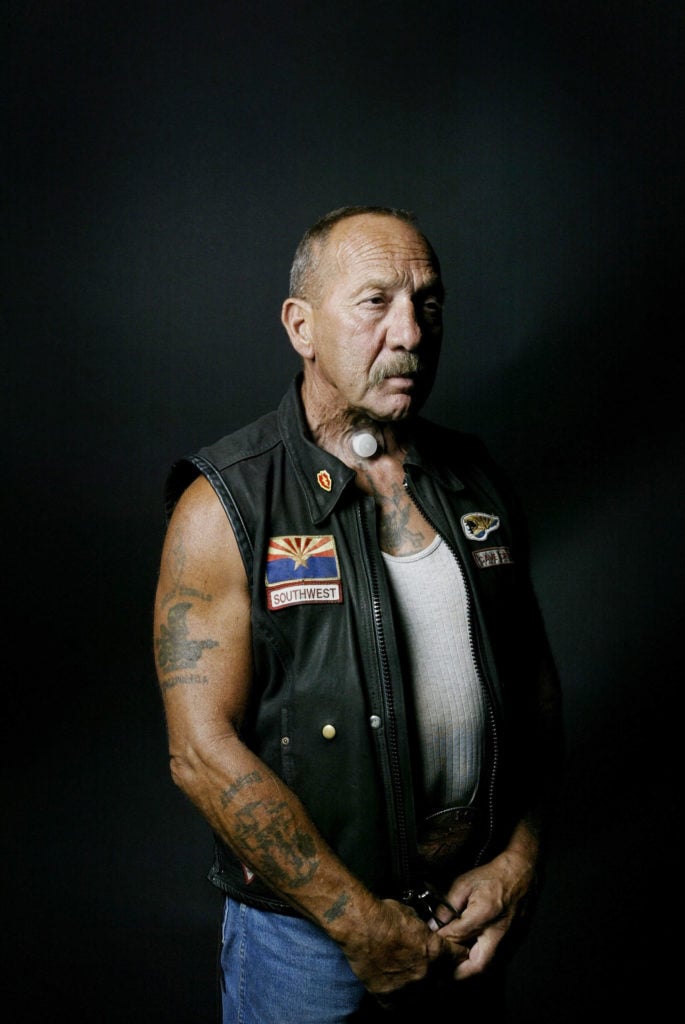 Who is Sharon Gruhlke, Sonny Barger's second wife?
Sonny Barger was with Sharon Gruhlke from 1969. They married each other in 1973, the same year Sonny entered Folsom Penitentiary.
They remained together for at least 21 years. When the Los Angeles Times profiled him in 1994, Sonny Barger still lived with wife Sharon Gruhlke, in a house near the Oakland Zoo that he bought in the mid-1960s.
At the time, Sharon – then Sharon Barger – was selling T-shirts featuring her husband. One apparently had the following text: "Sonny Barger, American Legend", with flames on the sleeves.
In 1968, when she was 19, Sharon was named Maid of Livermore, a city east of Oakland. She was a beauty queen but appears to have put that behind her when she and Sonny got together.
What is their age difference?
Sonny Barger and Sharon Gruhlke married in 1973 when Sharon was 23, or thereabouts. 
Born in 1938, Sonny would have been 35, or similar. In June 1979, they were 29 and 40 respectively, so the age gap separating Barger and Gruhlke is about 11 years.
That year, the New York Times reported that the federal government had "culminated a long drug investigation" into the Hells Angels motorcycle club "with the arraignment of 18 members" – including Ralph "Sonny" Barger and wife Sharon.
He received a 10-year prison sentence; she was charged but not convicted. She came up again in the Times' reporting on a mistrial in 1980. By the time the LA Times got round to interviewing Barger in late 1994, he was an "outlaw legend", and they'd been married for more than two decades.
They separated before 2000, by which time he was with his third wife, a horse-breeder called Noel, a friend of Sharon's.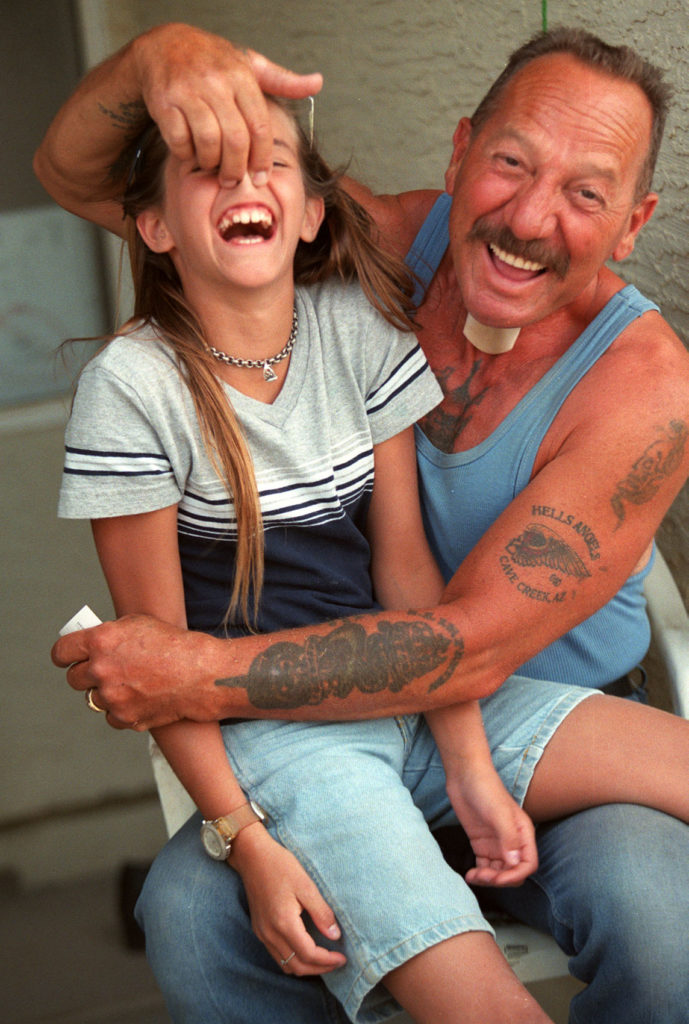 Did Sharon Gruhlke and Sonny Barger ever have kids?
According to Encyclopedia.com, Ralph "Sonny" Barger and his second wife Sharon Gruhlke adopted a daughter together.
The site doesn't contain any more information on Barger's daughter, and he doesn't appear to have had any children with any of his other wives.
His marriage to first wife Elsie Mae George, after all, was cut short by an embolism caused by an illegal abortion she had before Roe v Wade came into effect in the early 1970s, and Sonny and Zorana didn't have any kids together.
The closest Sonny Barger came to having a second child, it seems, was via his marriage to his third wife Noel, who had a daughter named Sarrah (pictured above).
Related Topics