Roy Horn, of magician duo Siegfried & Roy, passed away in May 2020, due to complications resulting from covid-19. And on Wednesday, 15 January, his long-time stage partner Siegfried Fischbacher followed him, passing away at the age of 81. Remembering the duo's work and legacy, fans are wondering: Did Roy Horn have a wife? Was he married?
Did Roy Horn have a wife? Were he and Siegfried lovers?
Roy Horn and professional partner Siegfried Fischbacher, together known as Siegfried & Roy, were former lovers and lifelong friends.
Although they avoided speaking publicly about their relationship, it was widely assumed that they were romantic partners.
An academic article titled Escape to Queer Mountain Siegfried & Roy, Queer Adolescence and the Cultural Imaginary said that the pair never publicly identified as gay.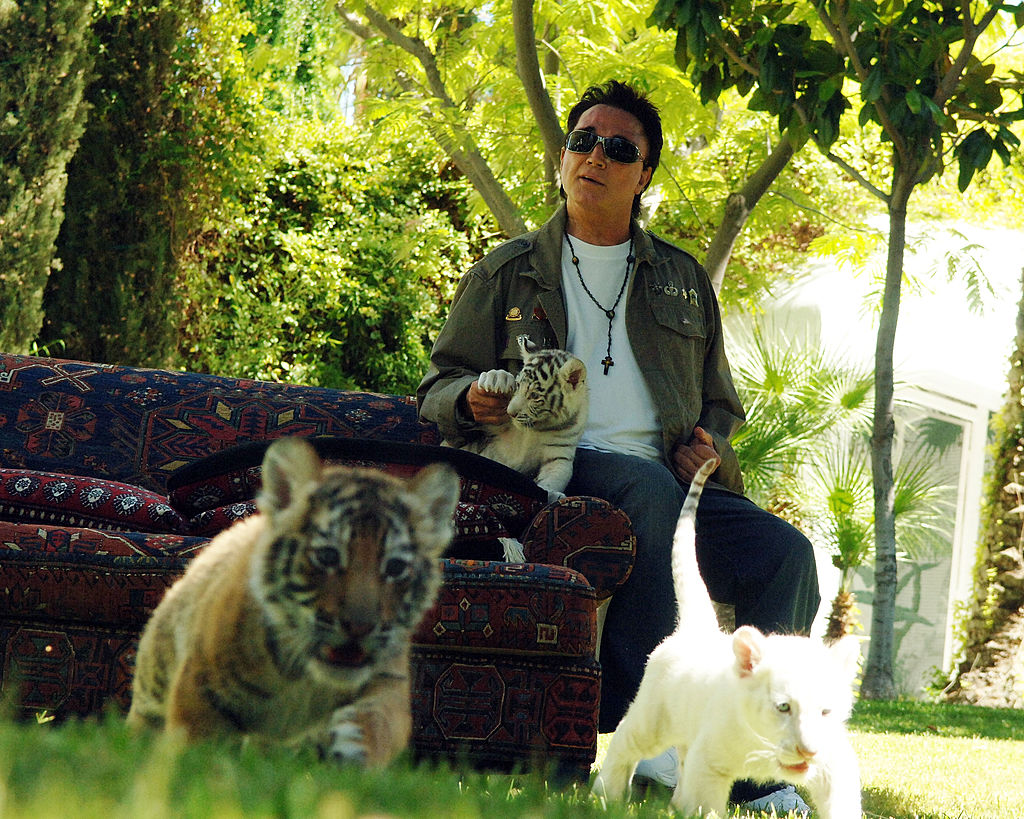 On being described as "homosexual icons", Siegfried said he was "very honoured" – in a 1999 Vanity Fair interview.
He continued: "If I am an icon to them, it is wonderful, because gay people are always very loyal…. And, you know, when you go back in history, there are great names in the arts and in every field, so be my guest."
Roy added: "You don't have to define everything, and I don't want to disillusion people."
"Besides," he said, "I'm not a guy who kisses and tells."
Nevertheless, The Free Library reports MGM Mirage spokesman Alan Feldman as saying: "It's well-known that they were lovers at one time."
Whether they were lovers or not, Siegfried said to CNN's Larry King, after the 2003 tiger attack that partially paralysed his partner, "it was 44 years we have been together. And it was just unbelievable, you know?"
"It was a relationship. It is a relationship second to none."
How did Roy Horn die?
Horn tested positive for the virus that causes covid-19 in April 2020, according to a spokesperson for Siegfried & Roy.
For a time, he apparently responded well to treatment at a Las Vegas hospital.
However, a week into May, he passed away. Siegfried Fischbacher, Roy's partner, said, "the world has lost one of the greats of magic, but I have lost my best friend." 
He continued: "From the moment we met, I knew Roy and I, together, would change the world. There could be no Siegfried without Roy, and no Roy without Siegfried."
Related Topics