Amid ongoing commemorations for late Foo Fighters drummer Taylor Hawkins, fans have been saddened to learn of the death of Dave Grohl's mother, Virginia, at the age of 84.
The Foo Fighters' UK Twitter page announced the sad news on the morning of August 17, 2022. It has since spread on social media.
Tributes have poured in from fans of the band, many of them still reeling from the death of Taylor Hawkins.
Many have found Virginia Grohl's death particularly heartbreaking because of the close relationship she had with her son – they recently worked together on TV series From Cradle To Stage.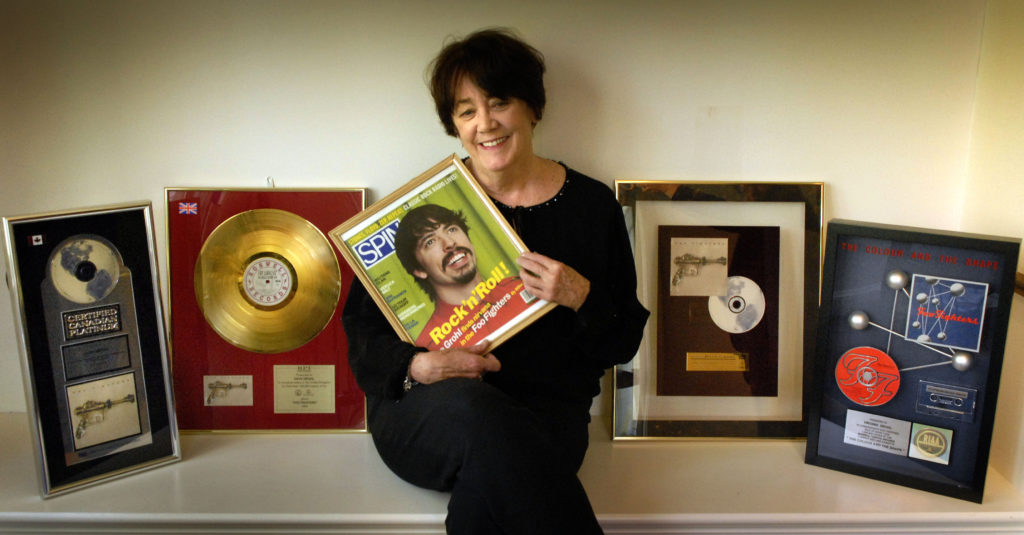 Virginia Grohl wrote her first book after 30 years as a teacher
The Foo Fighters' UK Twitter page tweeted today it had "sad news coming in of the passing of Dave's mother, Virginia."
Virginia Hanlon Grohl was a long-time educator living between southern California and northern Virginia. 
After retiring from teaching – she spent 30 years in the profession – she wrote her first book, From Cradle To Stage.
Developing it involved traveling with Dave and the rest of the Foo Fighters during their US and European tours, then traveling independently to meet the mothers of other musicians.
Tributes include photo montage of Dave and his mom
Twitter user @thinkergrohl tweeted this afternoon (UK time) that, due to recent events, they would be dedicating a thread to Virginia Grohl.
They collected numerous photos of Virginia and Dave together during the course of his life – from childhood until the months before her passing.
Others posted pictures of Virginia and her son, too, along with words of condolence and respect.
"Few musicians raved about their mother like Dave Grohl did," writes one Foo Fighters fan. "And in turn, that made the whole fanbase adore Virginia. It was so sweet how close they were. My heart and thoughts are with the whole Grohl family right now."
When did she die?
According to a post in the Foo Fighters subreddit, Dave Grohl's daughter Violet confirmed during a live-stream that Virginia died in late July.
She was 84 years old, despite what some other outlets have reported. Violet was reportedly "fairly philosophical" about her grandmother's death but noted the past few months had been "cruel" to her family.
To her friends, she was "Ginny," according to a 2017 article in the Washingtonian. That article describes Virginia as a "warm, book-loving woman with a mop of dark hair" and notes, incidentally, she looked "younger than her 79 years."
That was five years ago, and provides some clarification on the apparent confusion regarding the age of Virginia Grohl.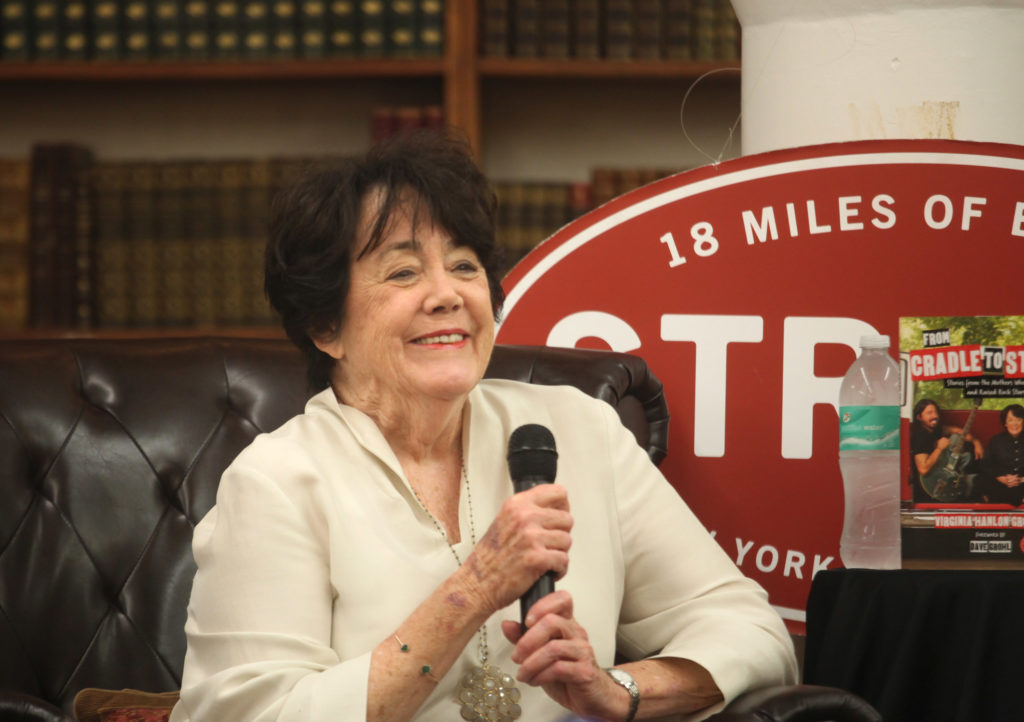 Dave Grohl and his mom worked together on From Cradle To Stage
Virginia released her first book, From Cradle To Stage, in 2017 – five years ago. You can buy it from publisher Hachette here.
She and her son then decided to make it into a TV series. Directed by Dave, the first season premiered on Paramount+ on May 6, 2021. Episodes aired weekly via the streaming services.
Numerous musicians and their mothers appeared in the series. Among them were guitarist Tom Morello and his mother Mary, singer-songwriter Miranda Lambert and her mother Beverly June Hughes, and Imagine Dragons' Dan Reynolds and his mother Christene. 
Related Topics