Rihanna is planning to take her billionaire-status empire to the next level and her wealth is almost guaranteed to only get bigger as she expands her Fenty business.
Rihanna welcomed her first child with boyfriend A$AP Rocky on May 13, 2022, according to TMZ. The couple welcomed a baby boy after announcing her pregnancy in a photoshoot in Harlem, New York City in early 2022.
With mommy duties and running multiple businesses' Rihanna has taken a step back from the music game. Although, after having her baby the businesswoman is already preparing to get back to work.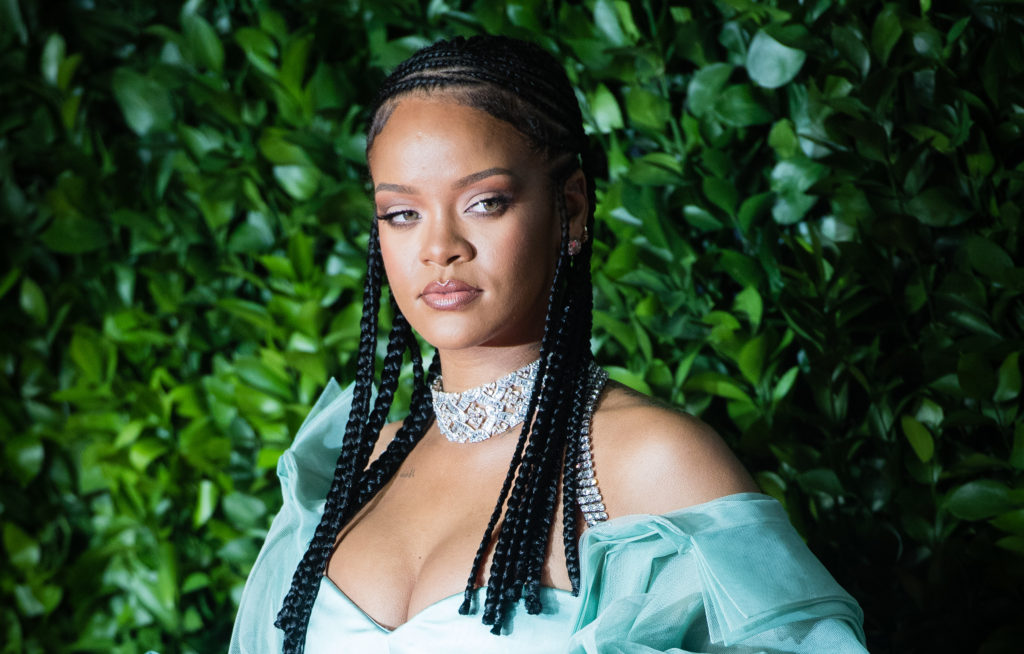 Rihanna plans to expand her business empire with Fenty Hair
Rihanna's Fenty brand was so successful that Forbes added the singer to its America's Richest Self-Made Women list, coming in at number 21. But she's not stopping there – much of her wealth came from her successful businesses' and now she's adding another one to the books.
The entrepreneur has already accomplished an abundance with Fenty Skin, Savage x Fenty, and Fenty Beauty. However, she is now ready to release another line of products for fans to indulge in.
It appears that Rihanna might be planning to expand her empire with 'Fenty Hair' as the company has filed two applications to trademark the name on 15th July.
According to documents obtained by E! Rihanna's company Roraj Trade, LLC, filed two applications for Fenty Hair with the United States Patent and Trademark Office. The application also revealed that hair products could include hair bands, bows, clips, ribbons, scrunchies, wigs, curlers, pins, brushes, combs, and more.
Rihanna first filed a trademark for Fenty Hair back in March 2021 for hair treatments, straightening, relaxing and waving agents, and dry shampoo.
All we have to do now is wait for the official announcement and release date from RiRi herself!
Rihanna's Fenty brand vs music
With the fortune that Rihanna has amassed from Fenty Beauty, she could quite easily never release another album. Without a doubt, this is what fans have worried about since she has delved into the beauty world.
However, Rihanna has reassured fans that she has no plans to retire from making music. She recently revealed in a Vogue interview that she has something in the works.
"I'm looking at my next project completely differently from the way I had wanted to put it out before. I think this way suits me better, a lot better," she explained. "It's authentic, it'll be fun for me, and it takes a lot of the pressure off."
Twitter fans react to Rihanna's Fenty Hair
When news of Fenty Hair hit social media, fans went wild with many sharing their reactions on Twitter. Some were over the moon and others were worried that this really does mean RiRi's not bringing out more music….