Comedian Rickey Smiley announced via an Instagram video upload on Sunday, January 29, 2023 that his son Brandon had passed away, and urged him followers to "pray for my son's mother Brenda."
The video has picked up hundreds of thousands of views and likes in a matter of hours.
His followers have inundated it – both on Instagram and on YouTube, where he also posted it – with comments expressing sorrow and sympathy for Smiley and his family.
Like his father, Brandon Smiley was a comedian. He has a three-year-old daughter, Storm; Rickey did not reveal what caused his death in the video.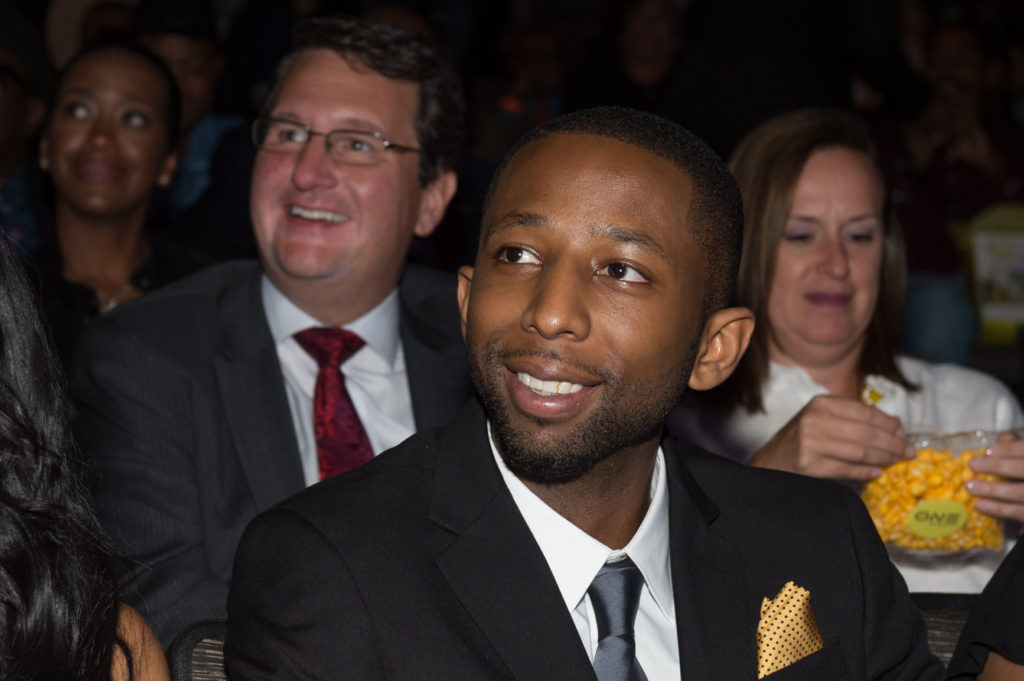 How long were Rickey Smiley and Brandon's mother, Brenda, married?
Rickey Smiley told fellow comedian Pierre Edwards during an episode of his Panic Room podcast that he had been married to Brenda – Brandon's mother – for 12 years.
"I was married for 12 years," he says in the clip. Pierre replies that he "did nine." 
Smiley adds that he was faithful to his wife – "never cheated, nothing" – to which Pierre replies that he's a "different kind of guy."
That conversation was in May 2022. The full episode of Pierre's Panic Room featuring Rickey Smiley is also on YouTube. It runs to just over an hour and a half. 
But Brenda never took Brandon Smiley's surname
Around the same time – May 2022 – Rickey Smiley uploaded a video to his YouTube channel titled, 'Reasons Why My Ex-Wife Didn't Take My Last Name.'
It's an audio clip from the Rickey Smiley Morning Show, his nationally syndicated radio show produced via Atlanta's WHTA "Hot 107.9."
In the clip, Smiley's colleague, Gary With Da Tea, discusses Tisha Campbell's return to her maiden name after her 2020 divorce from Duane Martin. When the conversation turns to Rickey, he reveals that Brandon's mother Brenda never took Smiley as her surname.
"She never took it," he says, although he adds that it wasn't intentional. "She just never got around to it." He and the others then talk briefly about how much paperwork changing your name actually requires.
"It's so much work to change," Shawntae Harris-Dupart, aka Da Brat, says. "Social security, drivers license, all our credit cards. It's a lot." 
What does she do?
As of May 2022, Rickey Smiley's ex-wife Brenda was a flight attendant for Delta.
"She still flies for Delta," he tells Pierre in the Panic Room interview mentioned above. "I jump on the plane every now and then and she's working. We're cool." And then, after a pause, he says: "They become family."
Her work for Delta appears to have been part of the reason for not taking his surname, too.
"When we got married, she [joined] the workforce, working for Delta," Rickey says in the radio clip mentioned above. "And she would just go. We just never got around to it."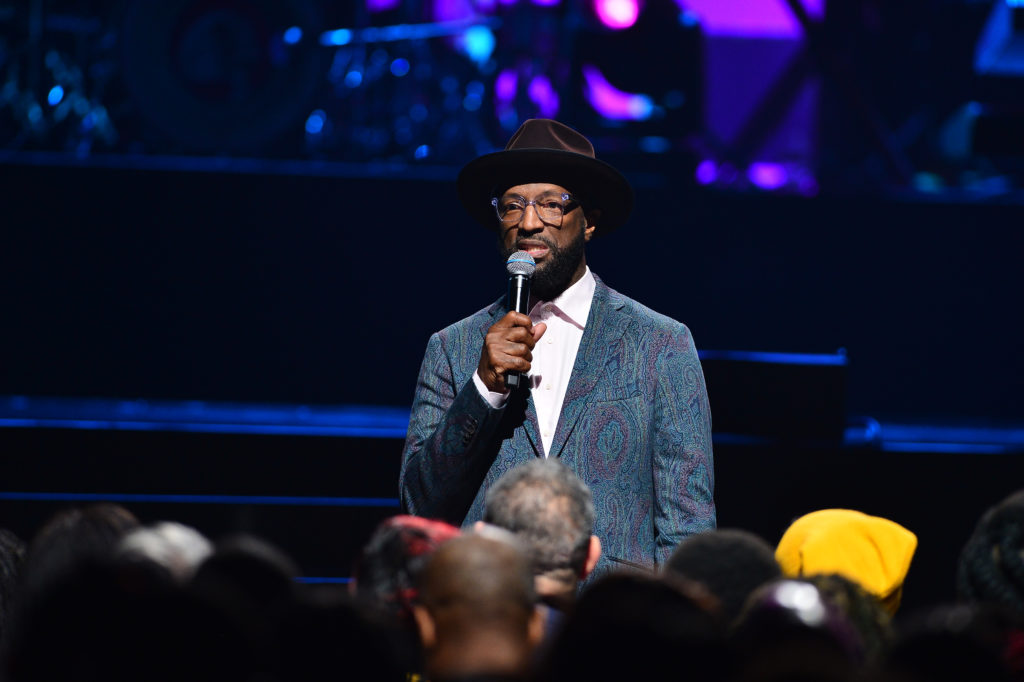 Rickey Smiley calls for prayers for his son Brandon's mother in death announcement video
Rickey says more than once in the video announcing his son Brandon Smiley's death that he is OK, but that his fans should pray for Brandon's mother Brenda, and the other members of his family.
"Now I see what my granddaddy went through and why he felt the way he felt," he says. "My granddaddy went through this s**t with my dad and somehow, here I am going through the same thing my grandparents went through. So just pray for our family."
Brandon Smiley's family includes a three-year-old daughter Storm; his mother Brenda; and his three siblings D'Essence (25), Taylor (22), Malik and Aaryn (both 21).
Among the words of support Smiley has received are those from Momma Dee, who prayed God keep him "in perfect peace"; and from Kandi Burruss, who wrote: "I'm so sorry for your loss. I love you and I'm praying for you."
Related Topics